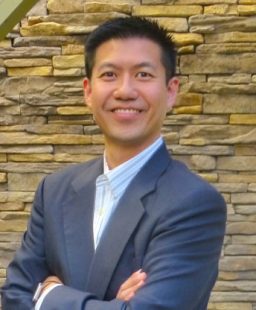 Mike Lin, MBA
Senior VP, Investment Sales
CA License DRE #01970414
View Current Listings
Background
Mike Lin specializes in representing sellers and buyers of multi-tenant and single tenant retail investment properties throughout Inland Southern California. Mike recognizes how personal each transaction is to his clients and takes pride in maximizing the value of the property for the seller while making the selling process a positive experience for all parties involved.
Mike is a leader within the brokerage community at using technology to market his listings. He has developed a process of working with video, photography, personal presentations, and graphics to produce a video for each of his listings that tells the story of each property. As a result Mike has spoken nationally on how to produce these unique property videos. These productions have facilitated many of Mike's sales by making it easier for buyers and cooperating brokers to understand why they should buy Mike's listings. The following is a sample of the type of video that Mike will prepare for your property:
Farmer's Corner Shopping Center
Mike keeps his clients informed via his video news briefs. If you are not on Mike's email list, please email him to get on this list. To see a sample of these news briefs, click here:
How Biden's Tax Plan Can Affect Investors
Before becoming a commercial real estate broker, Mike was an executive with multi-national firms, including Nestle, PowerBar, Prudential, and Computer Sciences Corporation. Feeling the entrepreneurial itch, Mike then pursued being a real estate investor, with experience in property management, residential investment, and flipping houses.
Mike has a Bachelor of Science in Biomedical Engineering from Johns Hopkins University and an MBA from the Fuqua School of Business at Duke University. He is a former Co-President of the Duke Alumni Club of Orange County.
Mike is an active member of the International Council of Shopping Centers (ICSC) and lives in Tustin, CA with his wife and two children. To learn more about how Mike can help you sell your retail property and maximize its value visit https://www.mikelincre.com or his YouTube channel at http://www.youtube.com/mikelincre.