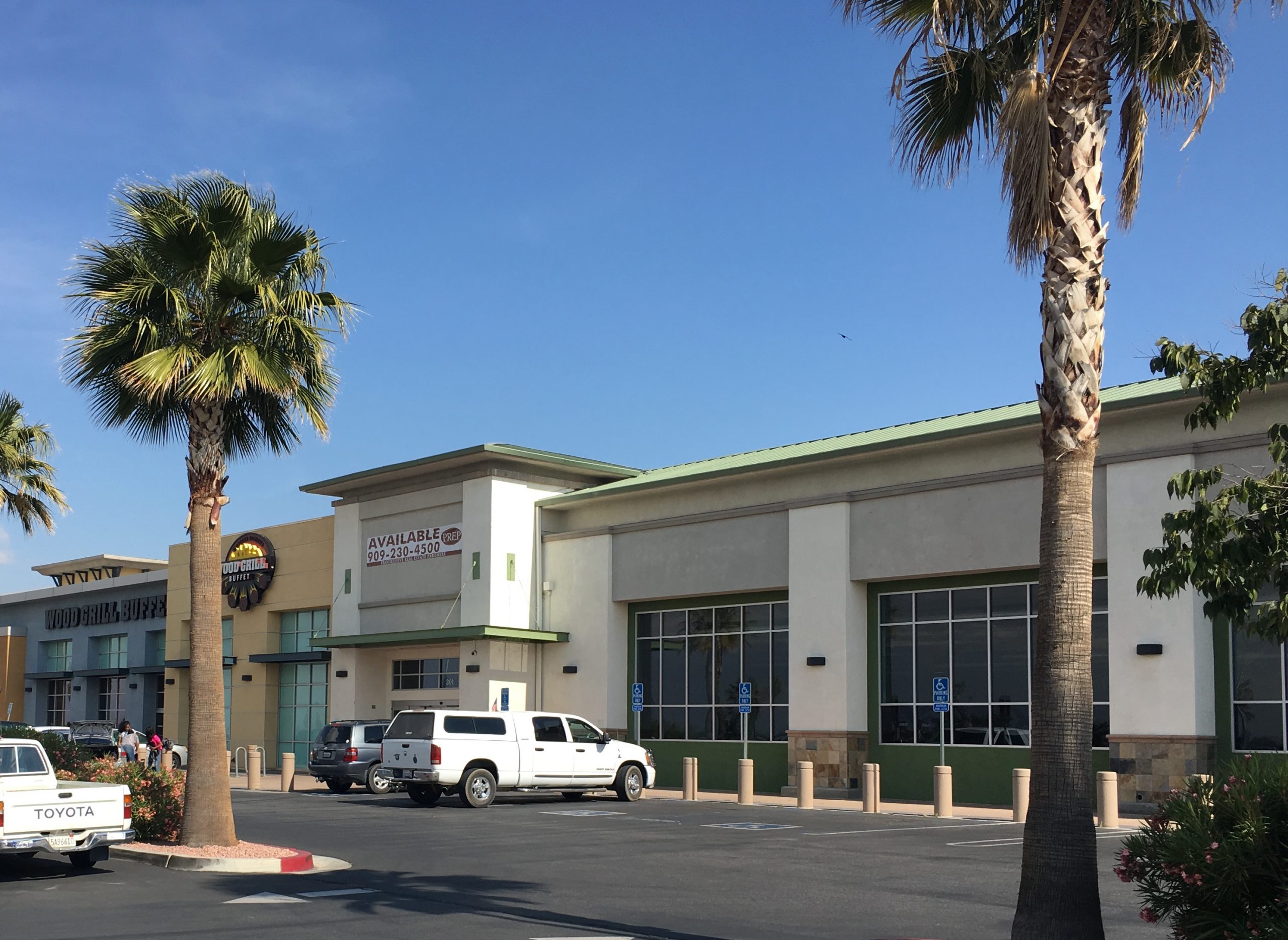 Rancho Cucamonga, CA – November 7, 2016 – Progressive Real Estate Partners, a leading Inland Empire retail brokerage firm, announced today that it has completed a 10-year lease with Kaiser Permanente for an approximately 8,000 square-foot retail space at 14135 Main St. in Hesperia, California.  The prime location is in the Topaz Marketplace shopping center along Hesperia's main retail corridor.
Progressive Real Estate Partners retail leasing expert Paul Su exclusively marketed the property and represented the lessor.  Brian Denton of JLL in Los Angeles and Joseph Brady of the Bradco Co. in Victorville represented the lessee.
Built in 2008, the 43,000 square-foot Topaz Marketplace is home to a variety of health, beauty, fitness and food users reflecting a "21st Century" tenant mix.  The space Kaiser will be occupying (a portion of former Fresh & Easy) is highly visible, has excellent parking and prominent monument signage.  The center is easily accessible and ideally situated on the main thoroughfare that a majority of Hesperia's residents use to access the heavily-traveled 1-15 freeway.  In addition, it is located at a signalized intersection with an average daily traffic count of over 42,000 cars.  Neighboring retailers include Stater Bros., Walmart, 99 Cents Only and Target as well as several national fast food users and sit down restaurants.
Kaiser Permanente has provided health care services to SoCal's Inland Empire for over 70 years and serves approximately 450,000 members.  Kaiser has multiple hospital and medical office locations throughout the region.  The new location at Topaz Marketplace will provide behavioral health services and is expected to open by summer of 2017.
"We are seeing more and more medical users like Kaiser select retail centers over the traditional medical office or hospital setting because they recognize the benefit of having a more prominent and accessible location and customers appreciate the convenience," according to Paul Su, Retail Leasing & Sales Specialist at Progressive Real Estate Partners.  "In addition to the prime location on Hesperia's main retail corridor, the newer construction, ample parking and monument signage made the center very attractive to Kaiser," Su added.
About Progressive Real Estate Partners
Progressive Real Estate Partners (PREP) is a boutique commercial brokerage firm headquartered in Rancho Cucamonga, California. Founded in 2008, the firm specializes in the leasing and sale of retail properties in Southern California's Inland Empire market.  The office is also the exclusive Inland Empire representative of the Retail Brokers Network (RBN). Since the firm's inception Progressive has completed over 500 lease and sales transactions in over 35 cities throughout the region. Progressive uses the latest marketing and brokerage techniques to help retailers and property owners achieve their real estate goals. PREP is led by Brad Umansky, founder and president.