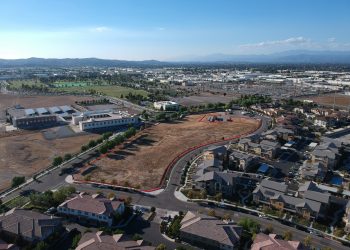 Determining the Appropriate Asking Price
Determining an appropriate asking price is amongst the most difficult aspects of representing land. Sales comps are far fewer compared to other types of commercial real estate therefore getting an "apples to apples" comparison is very difficult. Our land sales experts consider all of the following when recommending pricing:
Zoning

Location of on and off-site improvements 

Topography

Potential users 

Desired timing 
High-Quality Marketing Brochure:
There is a lot of land available in the Inland Empire so in order to properly market your property, we need to provide enough up front information to developers, users, speculators, and their brokers to get and keep them interested in your property. Our high quality land brochures include:  
Aerials and maps

Zoning information 

Potential site plans 

Traffic counts 

Demographics and business generators 

Projected marketplace growth
Extensive Online Marketing
As a firm, we spend hundreds of thousands of dollars each year on Marketing.  We use segmented email marketing to our extensive proprietary database to insure that buyers and brokers are aware of your property. Depending upon the property and the opportunity, we utilize online services such as Crexi, CoStar, Loopnet, CommercialEdge, TheBrokerList, Retail Brokers Network, Brevitas, Digsy, Quantum Listing, MLS, BizBuySell and BizBen. 
Prominent Signage
 We will place high quality, visible signage on your property with easy broker contact information to insure that the prospect can connect with the listing broker as quickly as possible.   
Accountability
You want to hear about buyer activity for your property. You want to know what PREP is doing to market your property. You want to know what is happening in the market. You want us to communicate with you. We understand and we endeavor to keep in touch either with a phone call, a quick text, or an email.