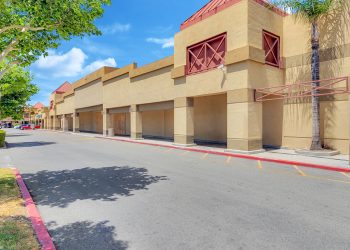 Recognizing the Opportunity
We have helped many owners realize that the quickest way for them to get back to receiving the income that they were getting from their investment property is not to lease it, but to sell it to an owner/user. When you offer your property for sale instead of for lease, you increase the pool of potential users dramatically since there are a lot of properties available to lease, but not as many for a user to buy AND you avoid substantial re-tenanting costs. 
Also, if you sell and trade into another property you can select your tenant based upon the available properties on the market. This can be much better than being subject to the leasing market and having to accept the best tenant that is available which might have significantly less credit quality than what you could achieve by purchasing a new investment property.
Guiding the Buyer and Seller
Whether you are an experienced seller or one that does not engage in transactions frequently, we find that most owner/user buyers are making a purchase for the first time. We utilize our experience and relationships to guide the parties through this process by helping: 
Match the buyer with the appropriate Small Business Administration (SBA) Loan which is typically the best source of owner/user financing

Tracking and facilitating the due diligence process

Ensuring that all parties do what is needed to get to the finish line. 
Extensive Marketing
As a firm, we spend hundreds of thousands of dollars each year on marketing.  Our brokers are our sales team and they are backed by an outstanding in-house marketing team that focuses on achieving our client's real estate goals thru multiple print and online marketing channels including:
Custom brochures that tell a story as to why a buyer would want to purchase your property

Segmented email marketing to our extensive proprietary database to ensure that tenants and brokers are aware of your property  

Depending upon the property, we post the listing on online platforms such as

Crexi, CoStar, Loopnet, CommercialEdge, TheBrokerList, Retail Brokers Network, Brevitas, Digsy, Craigslist, MLS, Quantum Listing,  BizBuySell

, and

BizBen
Custom Signage and Banners
We believe in customized signs and banners that clearly state what we are representing, who is representing the property, and how to get in touch. In the case of an owner/user opportunity, we make sure we tell prospects that a building is "For Sale" or "For Sale/Lease."  Bottom line:  our goal is to make it easy for potential buyers/tenants to reach the broker representing your property. 
Great Customer Service
We are passionate about providing great customer service and we are committed to:  
Promptly returning phone calls 

Being emphathetic to the buyer (especially independent operators who may be making one of the biggest decisions of their life) 

Showing the property in person so we can truly learn about the prospective buyer and what is important to them

Faciliating all the moving pieces of the transaction to ensure that the parties achieve their goals 
Accountability
You want to hear about potential activity at your property. You want to know what PREP is doing to market your property. You want to know what is happening in the market. You want us to communicate with you. We understand and we endeavor to keep in touch either with a phone call, a quick text, or an email.