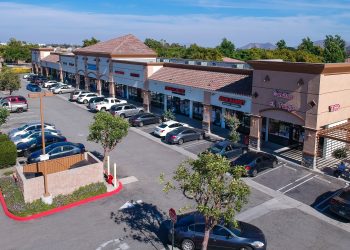 We Have Great Retailer Relationships
The PREP team has completed over 900 retail lease transactions over the past decade. To complete this many transactions you have to have great relationships with the corporate real estate managers; the brokers that represent national, regional, and franchise retailers; and the cities that approve these uses. When you hire a PREP broker(s) to represent your property you are benefitting from the tremendous effort our team members have put into fostering these relationships so that we can get your property in front of the right tenants expeditiously and get your vacancy filled.
Extensive Marketing
As a firm, we spend hundreds of thousands of dollars each year on marketing.  Our brokers are our sales team and they are backed by an outstanding in-house marketing team that focuses on achieving our client's real estate goals thru multiple print and online marketing channels including:
Custom designed leasing brochures that tell a story as to why a tenant should lease at your property. 

Segmented email marketing to our extensive proprietary database to insure that tenants and brokers are aware of your property and the available spaces. 

Depending upon the property, posting the listing on online platforms such as

Crexi, CoStar, Loopnet, CommercialEdge, TheBrokerList, Retail Brokers Network, Brevitas, Digsy, Craigslist, MLS, Quantum Listing,  BizBuySell

, and

BizBen

. 
Canvassing
Our brokers actively canvas the marketplace to ensure that they are identifying and connecting with retailers that might be interested in leasing a space at your property.  Canvassing activities include "door to door", networking events, phone calls and using technology including social media, instant messaging, and online research tools to generate interest and leads.  
Custom Signage and Banners
We believe in customized signs and banners that clearly state what we are representing, the broker(s) representing the property, and how to get in touch. Many of our brokers like to put their cell phone numbers on our signs. We also utilize custom storefront window signs that display the size of the available space, amenities if applicable and the broker contact info. Bottom line–our goal is to make it easy for potential tenants to reach the PREP broker that represents your property. 
Great Customer Service
We pride ourselves in providing great customer service by: 
Promptly returning phone calls 

Being empathetic to the tenant (especially independent operators who may be making one of the biggest decisions of their life)

Showing spaces in person so we can truly learn about the prospective tenants and what is important to them 

Making the entire leasing process as smooth as possible to help get new tenants open and operating at your property
Accountability
We know how important it is to communicate and keep you informed of our progress marketing and leasing your property. We provide updates on a regular basis including:    
Summary of recent inquiries and leasing activity at your property 

Steps PREP is taking to effectively market your listing

Updated market info that might affect the demand for your property