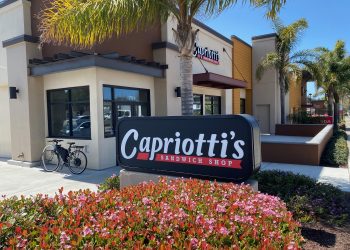 Understanding Our Client's Business
Quality tenant representation services starts with listening to our client to understand what makes their business successful: 
Who is their ideal customer? 

What co-tenancy helps their type of business? 

What physical space requirements do they require? 

How important is visibility? What are their parking requirements? 

What zoning is required for their use? 

What deal structure do they prefer?  
We work collaboratively to help tenants identify the real estate that meets their business, financial, and operational objectives. 
Loyalty to Our Tenants
Let's be honest. There is an inherent conflict in Tenant Representation. The quicker a Tenant says "Yes" and signs a lease, the more efficient it is for the broker. Also, it is not unusual for the broker to get paid more if the tenant pays a higher lease rate. For these reasons, a trusting relationship between the PREP broker and our client is critical to a successful relationship. We put this inherent conflict aside and endeavor to provide our clients with the best representation which should result in the best value for you. We are long term thinkers and we want you to succeed and hopefully keep doing business with us. 
Market Knowledge
When a PREP broker represents you, you get access to our entire team's market knowledge. There are times where being where everyone else is results in a successful location, BUT sometimes, you have to be willing to not just follow the crowd to get better access to your potential customers with less competition. Utilizing our in-depth market knowledge of SoCal's Inland Empire, we can help you find the diamond in the rough. 
Tools & Resources
We have access to some of the leading technology to help you identify and understand the best locations for your business. 
We utilize both Sites USA and Sites to Do Business for demographic analysis, drive time analysis, Tapestry maps, residential & business population analysis, retailer maps, business generators, retail demand analysis and more. 

We also have access to all the property location tools to make sure we know of all available spaces including one of the best lists of brokers and owners in the marketplace to help identify spaces that could be coming available for the right business. 
Relationships
There are a lot of people involved in opening new store locations. When you work with a PREP broker, you get access to our city relationships which can help with getting your use approved. We can also connect you with architects, contractors, sign vendors, and the other relationships you may need to get your doors open as quickly as possible.  
Here Are Some of the Tenants We Currently Represent
Click on the logo for info about their site criteria