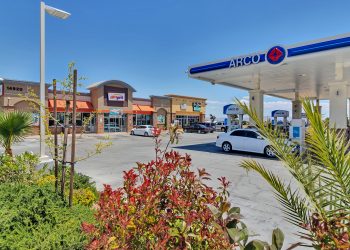 A Unique Niche
The sale of gas stations and car washes is a unique niche. Victor Buendia leads our team in the sale of these properties and understands the many challenges that must be overcome to successfully complete the sale of this type of business. His vast experience includes: 
Knowledge of extensive lender resources that specialize in this category 

Understands the process of working with the alcohol & beverage commission to transfer licenses

Knows how to address the real estate vs. business valuation issue that often arises 

Has long-standing  relationships with the oil companies to get a new buyer approved 

Experience working through any environmental issues that need to be addressed
If you are buying or selling a gas station or car wash you want to work with an expert like Victor who understands this specialty. 
Extensive Marketing Resources
We understand that sometimes an owner does not want their property widely marketed. In this case, we rely on our direct relationships to market your property to those that are already in the business or who have contacted us in the past because they want to get into the gas station or car wash business. BUT for those who want their property widely marketed, we will create a high quality marketing brochure, email your property to our extensive list of buyers, and include your property in our direct mailing campaigns. Furthermore, your property can be listed on marketing sites such as Crexi, Costar, BizBen and BizBuySell. 
Great Customer Service
We are passionate about providing great customer service to our buyers and sellers.  We understand the stress of going through what can be a very complicated transaction with a lot of different individuals involved.  We are committed to being responsive and being readily accessible to make the process as smooth and efficient as possible and ensure a successful closing.
Accountability
We know how important it is to communicate and keep you informed of our progress selling your property. We provide updates on a regular basis including:    
Summary of recent inquiries and interest in your property 

Steps PREP is taking to effectively market your listing

Updated market info and other factors that might affect the demand for your property