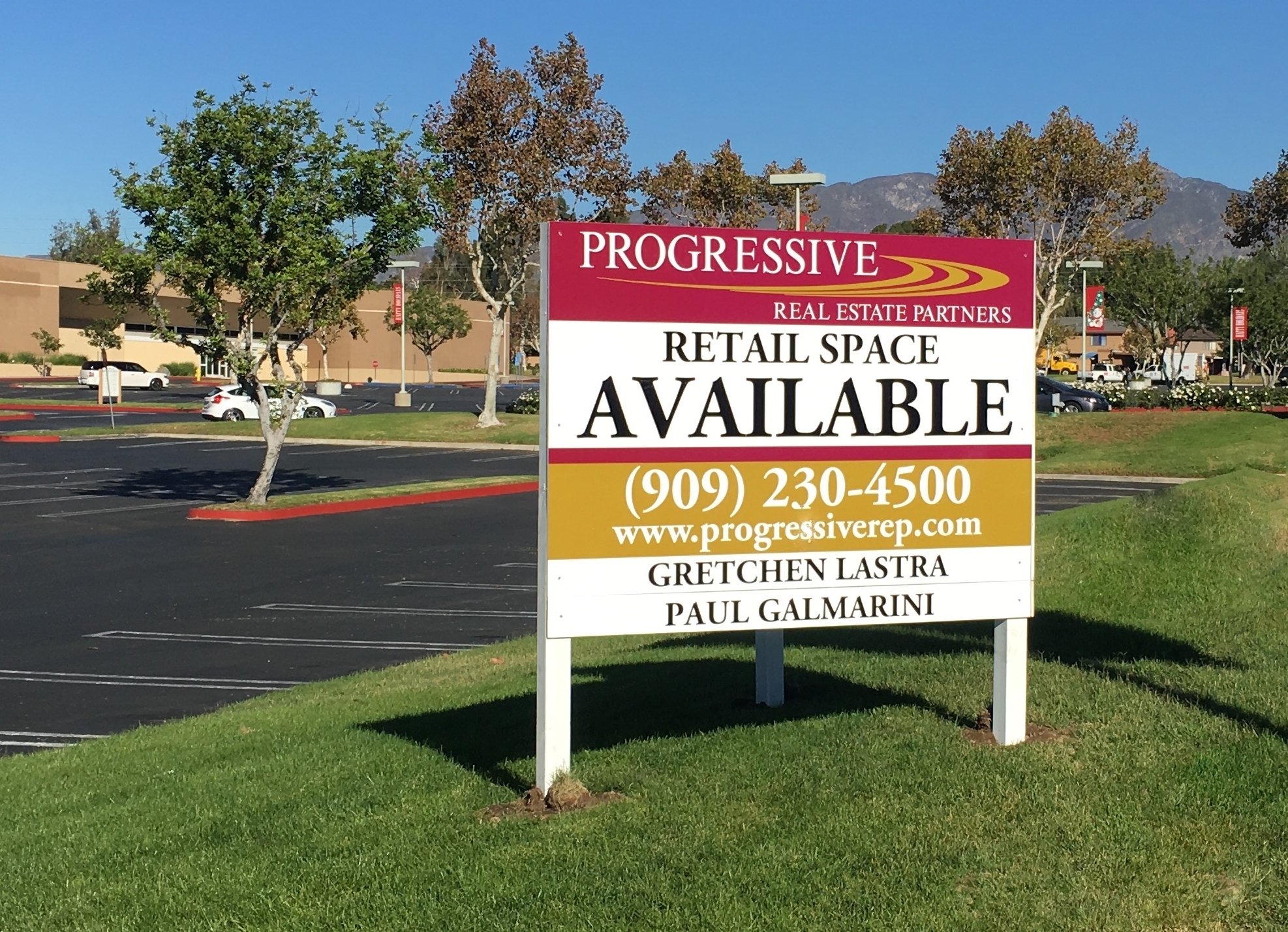 Working Together Produces Winning Results
Progressive Real Estate Partners specializes in retail leasing in SoCal's Inland Empire and we have worked with literally hundreds of property owners and landlords in the market.  We always view the relationship as a "team effort" and, although your retail leasing broker is an independent contractor, they should be thought of more as an employee. When you are paying an employee you want them to be as efficient with their time as possible. The same is true for your leasing broker. As a result of higher productivity, you increase the probability of getting more space leased quicker to better quality tenants AND at higher rents.
How to Help Your Leasing Broker Succeed:
Here are 7 actions shopping center landlords can take to help their leasing broker lease those last spaces quicker:
Share Lease/CC&R/Zoning Restrictions – Be sure to tell your broker about any known restrictions that exist. You don't want your broker to be meeting with tenants that violate existing leases, CC & R's or zoning restrictions. Often times a landlord will tell the leasing agent that certain restrictions exist after the leasing agent has spent a lot of time working with a tenant. Be proactive and help prevent this from happening.
Make Floor Plans Available – Providing your leasing broker with any "as built" floor plans is very valuable. It makes it much easier for the broker to answer questions from perspective tenants and saves you time because the broker already has the info and doesn't have to waste your time following up.
Be Responsive – When offers are generated, respond promptly. One of the quickest way to lose a deal is to not provide a timely response.  This also demonstrates to the tenant that you're an engaged and pro-active landlord or property owner.
Keep the Interior Spaces Clean –Vacant spaces should be periodically cleaned to make sure they show well. Ideally, the walls will be white, the ceiling free of leaks, the floors presentable, and the restrooms clean.
Maintain the Exterior  – You always want to make a good first impression. Scratched glass, trees that cover the storefronts, dirty sidewalks, parking lots that need striping and sealing, are all deterrents to getting your space leased.  Ask yourself if you were a potential tenant, would you want to lease at your center? Remember, you have provided your broker the product that they have to sell –you want to make sure your property shows at its best.
Turn on the Electricity – Spaces show much better when the lights are on and everything looks clean. It really helps when the broker can tour the space with a perspective tenant and especially when there are offices within the space that don't have any natural light.
Be Willing To Help – For example, if the leasing broker tells you that they have a potential user, but this tenant is having difficulty getting City approvals for their use, provide them with any insight or contacts you might have as a result of working with the City on previous issues. Go a step further and if you have good relationships with City staff offer to make an introduction and facilitate the contact with the City.
Keep in mind your commercial leasing broker is balancing a portfolio of properties.  When both parties work together the greater the probability that you and your leasing broker will achieve WINNING RESULTS.