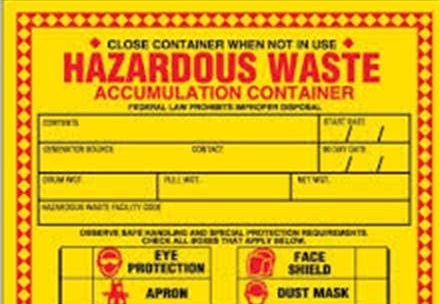 I am in the middle of a couple of investment sales deals where the words "vapor testing" has come up and negative results from these tests is a source of grief relative to our transaction moving forward in an expeditious manner.
This past week, as a part of the Progressive Real Estate Partners monthly Learning Lunch series, we had a great presentation by Matthew Rodda, Due Diligence Director at Western Region for EFI Global.
What our team learned was a bit shocking. Effectively, a "clean"/"no further action"  Phase I or Phase II report that you might have received as recently as five years ago, may actually require further action.
Gas stations and dry cleaners make up a substantial portion of any environmental issues faced by the retail industry.  Up until a few years ago, environmental investigations may have only focused on whether the contamination could eventually seep down and interact with ground water. Now, not only is the concern about contamination seeping downward and/or sideways, but about vapors from such contamination migrating upward into overlying structures and creating contaminated work or living spaces.
As a result, standard testing protocols have changed and, in addition to collecting soil samples, Phase II investigations often also require vapor testing. Therefore what might have been acceptable levels of soil contamination in the past may not be satisfactory today if the soil contamination is generating unacceptable levels of vapors.
Based upon this relatively new standard, buyers should not rely upon dated Phase I or Phase II reports.  Furthermore sellers should not be surprised if Phase II testing done today as a part of a refinance or sales transaction results in a requirement for some form of remediation.
This is clearly a subject that you should address with an environmental consultant and legal counsel. Matt has offered to speak with any readers of Brad's Blog if they desire a further understanding of this topic. It would be best to email him at matthew_rodda@efiglobal.com and then he can call you back at a convenient time.