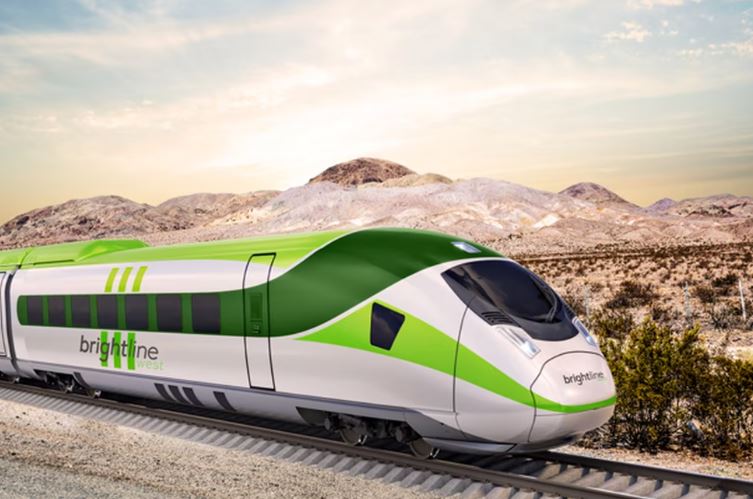 One of the aspects of living and working in Southern California's Inland Empire is the dynamic nature of the region. The growth is like a piece of artwork that never gets completed, but just keeps getting more interesting.  I have been in awe of the region over the last 30 years and I look forward to seeing all the changes over the next 30.
Per a recent article by the Southern California News Group, owner of over 10 regional SoCal newspapers, the Inland Empire is currently home to 4.7M people and according to the California Department of Finance is likely to grow by another one million residents over the next 25 years. This equates to one-third of ALL of California's projected population growth over the next quarter of a century.
With such growth comes a lot of small to medium size projects but once in a while there are some significant announcements that provide a better glimpse into the future. There have been at least four major projects announced over the last few months.
They include:
Brightline's rail service from Rancho Cucamonga to Las Vegas
Sale of most of the Fontana Auto Club Speedway to Hillwood Development
Ground breaking of the World Logistics Center in Moreno Valley
Development of The Mark mixed-use project in downtown Riverside
Brightline West: Brightline West will be a privately owned and operated rail service that will connect Rancho Cucamonga to the Las Vegas Strip with stops in the High Desert's Hesperia and Apple Valley. The 218-mile system will operate within the Interstate 15 right of way and be able to achieve speeds of up to 180 mph. The trains will be zero emission, electric trains that are expected to make the trip from Rancho Cucamonga to Las Vegas in a little more than 2 hours. The Rancho Cucamonga station will then connect to the Los Angeles Metrolink system. It is projected to remove 3 million vehicle trips between Las Vegas and Southern California each year. The trains are intended to be a far more luxurious and enjoyable experience than flying or driving. Construction is likely to begin within the next 12 months and be completed within 4 years.  On a personal note, I can't wait!
The results of this rail service may be substantial as it will likely make it much easier for people in the Las Vegas region to come to SoCal and for Southern Californians to get to Las Vegas. But most importantly by taking a substantial number of tourists off the 15 Freeway it will make commuting through the Cajon Pass easier which should foster High Desert growth.
To learn more about Brightline West: https://www.gobrightline.com/brightline-west
Fontana Auto Club Speedway to Become Logistics Hub: It seems like it was not long ago that we were announcing the grand opening of the state of art Fontana Speedway, home to some of Nascar's most prestigious events. But that was 1997! Now this land is entering its next phase as the speedway and former Kaiser Steel Mill site is set to become home to over 6M square feet of industrial space. The Auto Club Speedway will retain about 200 acres for a short track and parking. Hillwood Development Company paid a staggering $559M for 433 acres of land (almost $1.3M per acre or $30/SF).
Although this announcement is mostly about industrial development and the demand for industrial land, it is also very much about Fontana getting a new ½ mile "short track" similar to Martinsville, Virginia and Bristol, Tennessee. The result should be a dynamic and unique facility that will bring many racing enthusiasts, engineering firms and other entertainment options to the region.
World Logistics Facility to Break Ground: Within the past 30 days it was announced that Highland Fairview will break ground on what has been called the World Logistics Center in Moreno Valley. The project was first approved by Moreno Valley in 2015 and will involve state of the art logistics facilities amongst 27 buildings and totaling a little over 40M square foot of industrial space (700 football fields). It is intended to be powered mostly by solar, and include over 1,000 electric charging stations for trucks and employee vehicles. The development of this project will be a significant source of construction and permanent employment including both blue collar and white collar jobs since many of these buildings are constructed with substantial office space for marketing, finance, human resource and similar positions.
To learn more about the World Logistics Center: https://www.theworldlogisticscenter.com/
The Mark in Downtown Riverside: Named after Mark Rubin, a long time Riverside developer and a holocaust survivor who died in 2021, the mixed-use seven story project only includes 165 apartments, plus 20,000 SF of retail/office space.  BUT it is significant from the standpoint that it is amongst the most urban projects ever undertaken in this region and I believe it is an example of many similar projects we are likely to see in the future. The project is developed by Mark's daughter, Michelle Rubin, who has actively been involved in their family's development company for many years. I am hoping that The Mark is very successful and that it will be followed by similar projects that create that urban vibe which will help to attract and retain a population base that we need to maintain to further the region's professional growth.
Other cities in the region including Claremont & Redlands have similar residential projects in the pipeline.
To learn more about The Mark: https://www.markriverside.com/
Our team at Progressive Real Estate Partners prides ourselves on our knowledge of the Inland Empire market and as these new projects move ahead we're eager to help our clients take advantage of any new retail real estate opportunities that may arise in the surrounding areas. One thing for sure–it's an exciting time to watch the region continue to evolve and thrive!