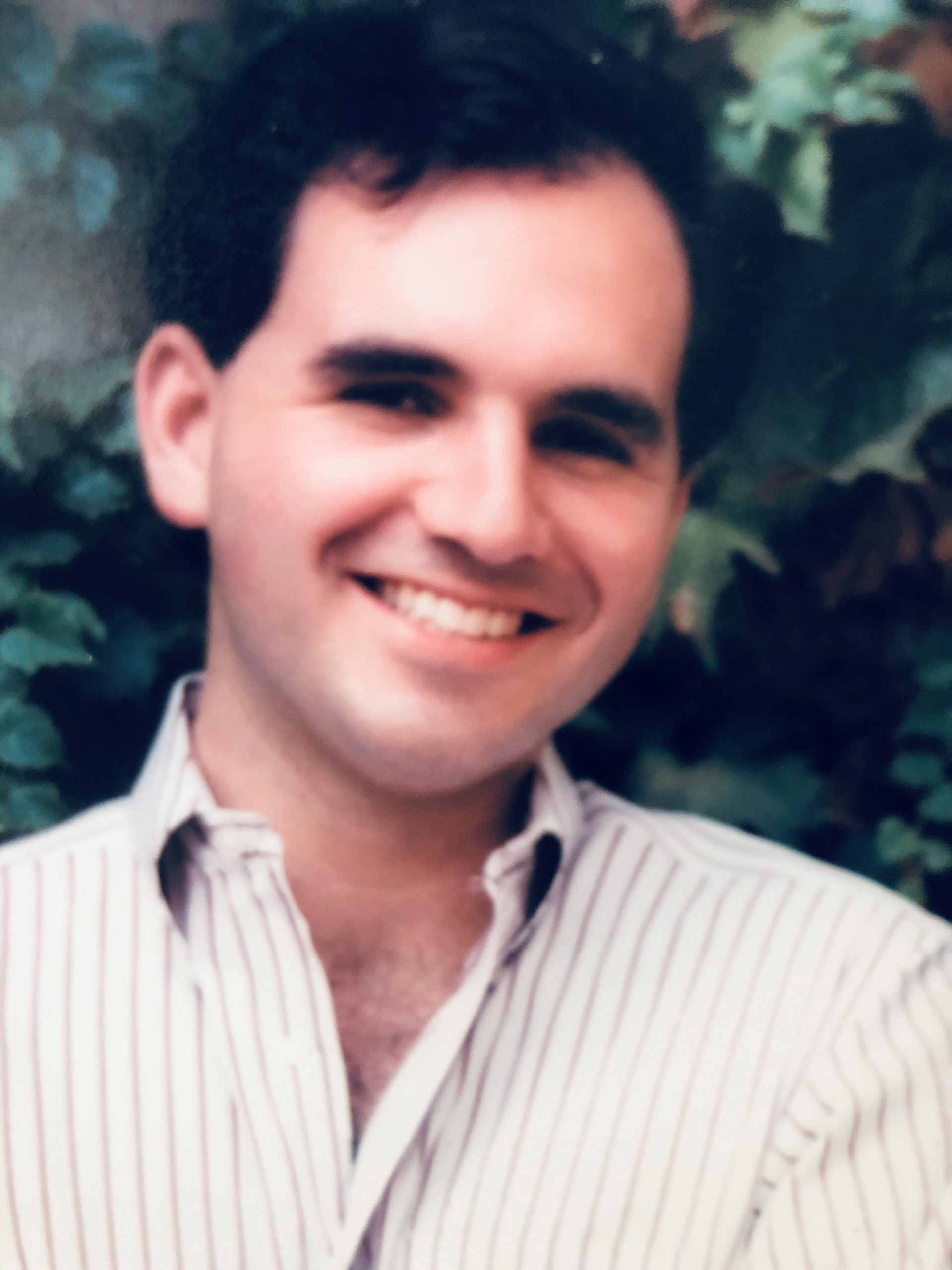 Hard to believe but it was 30 years ago this month that I started in the commercial real estate brokerage business. As I celebrate this milestone I find myself reflecting on how I got here and what I've learned along the way.
In 1992 I had recently received my undergraduate degree from the Wharton School of Business and relocated to Southern California to be with my girlfriend (now my wife of 28 years). I had also just returned from working on a Kibbutz in Israel. I remember that the philosophy was something like "we accept the fact that people will work to their capability".
I quickly learned that if everyone reaps the same rewards from their efforts, then most people will minimize their efforts. It was based upon this environment and my long-time fascination with real estate that I realized I wanted to embark on a path to being self-employed and retail real estate seemed like the perfect niche hence my journey began.
My first foray into real estate was at a small brokerage (Tri-Pacific) with a satellite office in Rancho Cucamonga, CA.  My role was very specific—one of the clients provided a stipend of $1,500/month to knock on doors and generate leads for two shopping centers in Rancho Cucamonga and Diamond Bar.
I didn't know Foothill Blvd. from Baseline Road or the 10 Freeway from the 60. I just started knocking on doors until I literally had holes in the bottom of my shoes all the while learning the region's geography and making connections.
After Tri-Pacific, I went to CBM for 2 years, Grubb & Ellis for 4 years, Lee & Associates for 4 years, Sperry Van Ness for 7 years and enjoyed a very successful brokerage career.
I then decided I wanted to work for myself and after a short stint of trying my hand at development and re-development, in 2008 I founded Progressive Real Estate Partners with a focus on providing independent retail brokerage services for Southern California's Inland Empire market.
Fast forward 14 years and the firm which is located in Rancho Cucamonga—one of the cities where I first knocked on doors—has become a leading retail brokerage in the Inland Empire having completed over 1,200 lease and sales transactions valued at over $1.8B.
What I've Learned
It has truly been an amazing journey. Here's a list of 12 things I learned along the way:
Death, Taxes AND Retail Changes – One thing you can count on is retail is constantly changing which is one of the aspects of the industry that makes it so interesting. For example the pizza restaurant business has been in existence for well over 100 years. Pizza Hut and Domino's Pizza were founded over 50 years ago and yet someone likely opened a new pizza restaurant yesterday thinking that they have a better way of making or serving pizza. Unfortunately, some people have mistaken change for failure. Retail isn't failing, it is just always changing.
I Literally Learn Something New Every Day – That may sound cliché but I really do. Just yesterday, I was on a call with a major chain's construction team and I probably learned 5 construction related items that I had never dealt with previously. The day before it was a title related issue. I have been deeply involved in an industry for 30 years, but I am still constantly learning. This is one of my favorite aspects of this business. But what I enjoy even more is when I can use this knowledge to help our brokerage team and thus our clients be more successful.
Business has Become More Difficult – The most significant evidence of how the business has become more difficult is the length of a corporate lease. I am amazed when I have the opportunity to see a 10-page build to suit lease from the 1970's. Today these same leases have over 100 pages. Bad actors are one reason the business has become harder. Much of the language within every lease or purchase agreement is based upon something someone previously did wrong and everyone is trying to mitigate their risk from that next bad apple. Even if the parties trust each other, they know that these parties will change over time.
Relationships Matter – Everyone's time is limited. Many within the industry are trying to fit 15 hours of work into a 10-hour day. When you are speaking with someone that you know it makes a big difference. You know of their background, experience, capability, market knowledge, reputation, AND as a result it expedites the process of presenting a property for sale or lease, or resolving challenges involved in a transaction.
Reputation Matters – This is the corollary to "Relationships Matter." After 30 years in the industry there are people I simply won't do business with because I don't trust them. I have tried extremely hard to protect my reputation over the years. Likewise I am sure there are people who don't want to do business with me and I have learned that I can't please everyone all the time, BUT I think protecting your reputation as someone that most people want to work with is a key ingredient to long term success.
The Role of a Broker Has Changed – Brokerage is much different than when I started. A broker was formerly the hub of relationships and the main reason you hired a broker was for their rolodex (aka the contacts in your iPhone). They knew who owned which property, who was active in the market, and matched those people together. Today, brokerage is much more about marketing, problem solving, and interpreting information.
 
Technology Has Not Necessarily Made Life Better –

I typed my first lease on a typewriter. If you wanted to reach me, you paged me and I pulled over at a pay phone. If I wanted to work on my computer, it had to be on my desktop at the office, and if I needed directions, I pulled out my spiral bound Thomas Guide map book. You would think that laptops, smartphones, and Google have made life better, but I think they have just made life different. It is much more difficult to focus today. Life was more compartmentalized back in the day. There was office time, driving time, meeting time, family time. Now there seems to be "all the time". Today we talk less because of email and therefore we frequently lose the critical element of tone.  We involve too many people in decisions because of how easy it is to copy a dozen people on an email. And we live in a world where we have access to almost too much information which often creates analysis paralysis.
The Inland Empire is Awesome – I know this statement is self-serving since Southern California's region known as the Inland Empire is where I have spent my entire career, but it really is an awesome market. The population of the Inland Empire has grown by about 2M people since I moved here 30 years ago and there is plenty of room for more growth. I love the ethnic and socio-economic diversity of the market. I love that it is a market that is constantly changing with new developments and infrastructure. I love that it is a region of over 50 cities that are each trying to make their cities better. They compete and collaborate and learn from each other which I believe makes it one of the most dynamic regions in the entire country.
We Are In An Industry Filled with Optimism – No one signs a lease thinking they are going to go out of business and no one buys a property thinking they are going to lose money. Our business is filled with optimists. This is something I never thought about when I entered the industry but it has helped keep me motivated over the years. If you are in this business (which you probably are since you are reading this blog), I encourage you to stop and ponder how much positive energy is generated by the optimism of this industry.
 
This Business is Easy, Except for the People – This statement is not meant to be disrespectful to anyone. It is just a fact. It is one of the main reasons why I see a continued need for brokers and why I think it will be difficult for artificial intelligence and algorithms to replace the broker, especially in retail. Someone wants to lease a space. Someone wants to occupy it. Someone wants to sell a property. Someone wants to buy it. Should be easy – right? But it is not. Each party brings their own experiences, emotions, knowledge (or lack thereof), and more to the table. A good broker listens to the parties as they share their emotions, past experiences, and goals and then uses their knowledge and intelligence to sort through all of these factors to help bring people together. That's not so easy.
Retail Is More Nuanced Which Is Why I Enjoy It – When I formerly worked with an office mostly filled with industrial brokers, I would say that "they sold Vanilla ice cream, but I sold Oreo's Cookie & Cream". Retail just has a lot more ingredients. Unlike an industrial park or an apartment building where most units are interchangeable, each retail space within a market has some unique quality. Whether it is access, co-tenancy, appearance, location, traffic, demographics, configuration, etc. it is these nuances that make the business so interesting. Also, the number of items that get negotiated can be very challenging. I recently went through an LOI with a national tenant and counted over 50 items that had to be negotiated to arrive at a mutually acceptable agreement. The agreement on the LOI then led us to a lease with at least another 50 items that had to be negotiated. Let's see a computer navigate this situation.
Every Property No Longer Sells at a 10% Cap Rate – I focused on leasing in the 1990's and changed my focus to investment sales starting in 2000. I couldn't figure out what was so complicated about underwriting back then because all you did was figure out the NOI and divide by 10%. It seemed that every retail property regardless of what type was just a 10% cap rate. Well that certainly started to change especially as the industry discovered that if you slice and dice a retail center up into its pieces and create a bunch of single tenant opportunities, then cap rates became much more nuanced. Obviously, not every property is a 10% cap anymore.
Bottom line the brokerage business has been very good to me in countless ways. The ability to be home each night has contributed to my having a successful marriage and raising three children that have all started to make their mark in the world. It has resulted in a few very strong long term relationships and a lot of great casual friendships. It has helped me create wealth that will sustain my family and it has allowed my mind to be constantly stimulated. It has also enabled me to contribute to the success of many others which ultimately is my biggest motivator.
I'm grateful to my family and all the clients, brokers, vendors and industry professionals that have supported me and been a part of my journey.  Although I don't think I have another 30 years in me, I sure look forward to continuing to work with the real estate community for the foreseeable future.