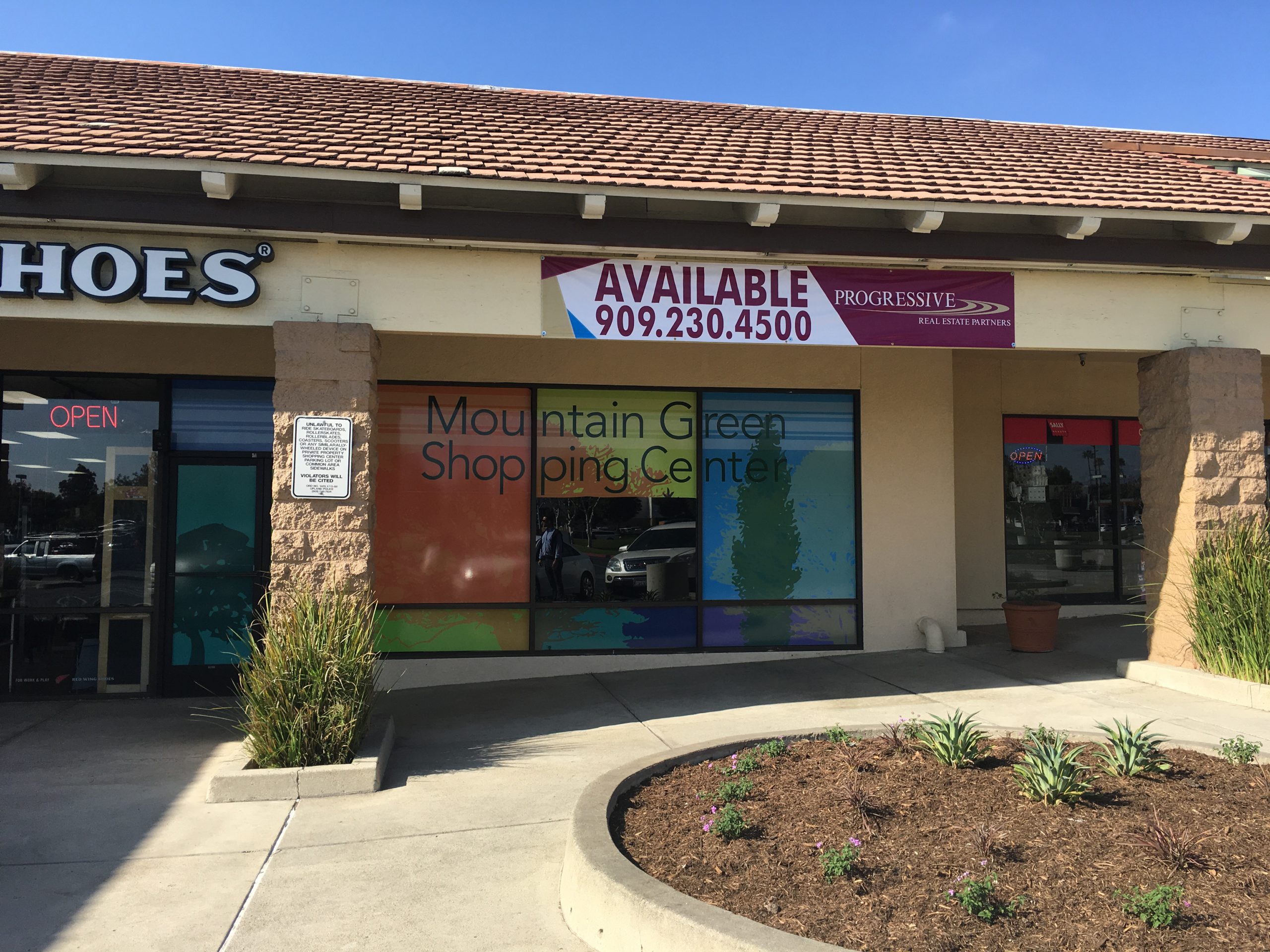 One of the biggest leasing challenges faced by our team at Progressive Real Estate Partners is the lease-up of the last few spaces in a shopping center.  Although the retail industry has benefitted from over 5 years of economic expansion, a changing market has resulted in the downsizing or elimination of many retailers and that, combined with center use restrictions, makes it more difficult to lease the last spaces.
Prohibited uses generally fall into one of the following categories:
Uses Prohibited by Zoning: Zoning dictates which uses are allowed, which are allowed conditionally (subject to city restrictions), and which are prohibited. Unless it is a significant transaction, leasing agents usually cross prohibited uses off the list.  Even conditional uses may get stricken if the City makes it fairly clear that a use is not going to get approved. For example, a liquor store may be allowed on a conditional basis in certain zoning, but because the property is immediately adjacent to a school, the City may tell you straight out that you can apply BUT there is no way the use will get approved.
Uses the Property Can't Accommodate Due to Parking: Restaurants, hair salons, health clubs, and medical offices are the type of uses that may trigger increased parking requirements. If you don't have adequate parking, you may not be able to consider these uses.
Uses Prohibited by CC&R's: If the shopping center has CC&R's (conditions, covenants, and restrictions), there may be certain uses that are prohibited. It is not unusual in a larger shopping center, particularly one built 10+ years ago, for the following uses to be prohibited – fitness clubs, medical offices, massage "parlors", any place of assembly, entertainment uses, and others. Unless there is an incentive for the parties with approval rights over the CC&R's to allow a prohibited use, you can also cross uses precluded by the CC&R's off the list.
Uses that Violate a Tenant's Exclusive: Many sophisticated tenants ask and often receive exclusives that prohibit other tenants from operating certain uses within the shopping center. Worst yet, in some cases an owner gives an exclusive and use language that is very broad. For example, I recently encountered an exclusive for "Asian food" given to a quick service Chinese restaurant. At a minimum, this eliminated Japanese food, Thai food, Vietnamese food, a sit down Chinese restaurant, and Teriyaki chicken restaurants. These types of exclusives knock out more of the potential new tenant prospects.
Landlord Discretion: Even though a use is allowed, a landlord may not want to lease to (for example) a beauty salon if they have a Fantastic Sam's because the landlord may be concerned about creating competition for an existing retailer. The landlord may not want a dollar store, tattoo studio, or smoke shop in their property due to concerns about image and tenant mix.
So what is a landlord and leasing agent to do when so many "round holes" are already filled with "round pegs".  Recognizing that there are fewer retail uses and retailers in the market, here are a few recommendations:
City Relationships: Both the landlord/owner and the city should work together to develop a good working relationship. A broker can also add a lot of value if they have good city relationships. The property owner should develop a good rapport with planning and other departments so that when help is needed, the city already understands the property, the leasing challenges, and the owner's intentions for giving the City what they want (frequently this is simply taking good care of the property) in exchange for their support of certain uses.
Parking Studies: An owner needs to know how many parking spaces they have, and the code requirements based upon current uses so they know when they may have a problem getting approval for a specific use. Many cities allow owners to perform parking studies to show the true demand at various times of the day. For example, they may approve a fitness club recognizing that this type of use generates the most traffic in the early morning, late in the day, and on weekends especially IF many of the existing uses in the project are busiest in the middle of the day.
Be Aggressive for Certain Uses: Many owners view that if they have 10 spaces and 9 are filled, they should get the most rent from the last user. The problem is many of the existing users may be able to afford top dollar and that is why they have been able to hold their own over time. Also, the last space may be awkward in size or larger than most users want. The challenge obviously is that the last lease signed frequently sets the market rate and could significantly affect property value. I recommend explaining the issue to the tenant — that all the other businesses in the center are paying higher rent — and then get creative with the deal terms:

Offer above normal free rent
Offer an above normal tenant improvement allowance or do some of the work the tenant needs to help get the business open.
Give the tenant a 5 year lease with a discounted 1st year rent with the right to cancel after the first year if they just can't make it work. If successful, then they need to start paying the higher rent in year two.
Modify CC&R's: Sometimes multiple owners will have the same issue within a center and it is time for someone to take the lead and address this challenge with the different owners. This can be difficult especially if you have an anchor tenant with no apparent incentive to make a change, BUT if you can convince them that the health of the center will deteriorate over time without changes to the CC&R's or that because of the changes, they will likely end up with more customers, you have a chance.
At Progressive Real Estate Partners we've found that a leasing agent works best with an owner that allows the agent to take "square peg" tenants and creatively figure out how to get them to fit in the "round holes" that you are BOTH trying to lease.