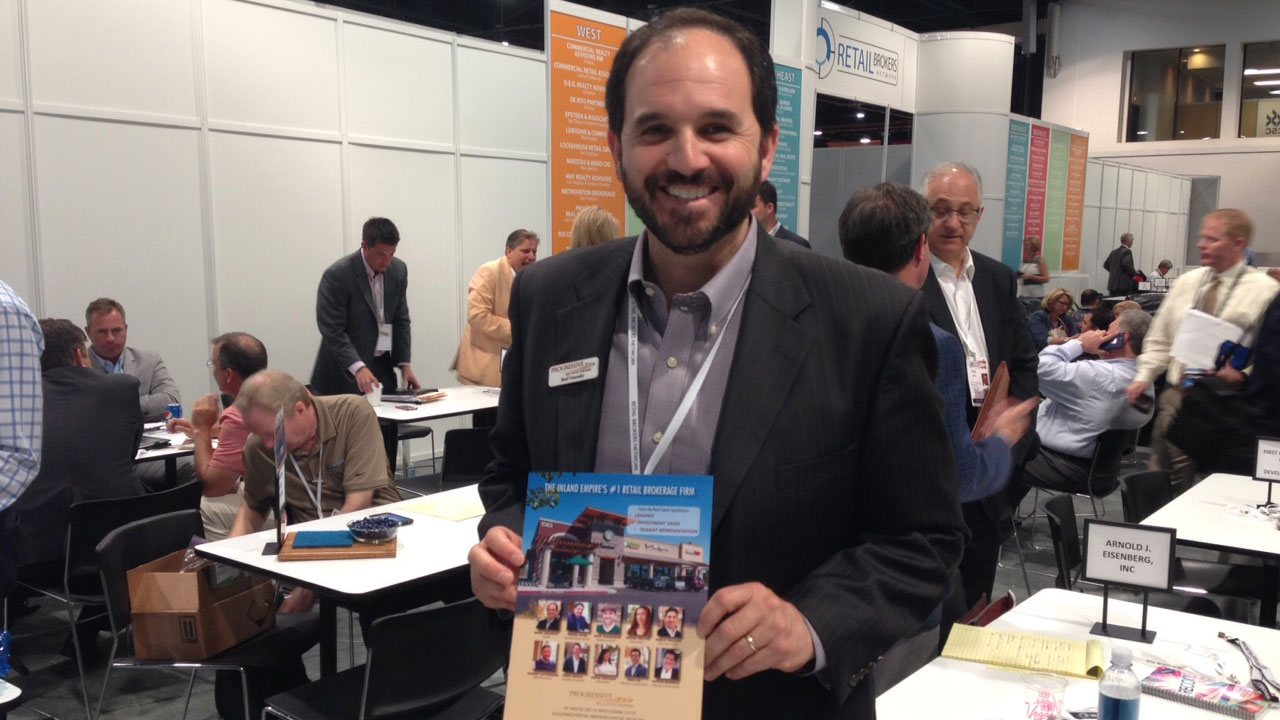 By Randy Drummer, CoStar News
Attendance is strong and attendee confidence is even stronger at this week's International Council of Shopping Centers (ICSC) RECon conference in Las Vegas, mirroring a retail real estate industry that's finally entering full expansion mode after years of store closures and retail consolidation during the economic downturn and recovery.
"The retailers I've spoken to are all in an expansion mode and their stores are doing well. I've met more people who are here for the first time; we're seeing the next generation of people getting into this business to the extent that we haven't seen in years," said Brad Umansky, president of Progressive Real Estate Partners, an Inland Empire, CA based retail property boutique firm. "We're hearing across the board that retailers want to do more deals. Their sales are up, but they're having a hard time finding the right sites."
"People are in a deal-making mood. They realize there's a lot of money on the sidelines. Brokers and developers and investors are more creative and entrepreneurial in creating opportunity and presenting projects," said Chris Cooper, principal and managing director with Avison Young in Los Angeles. "Deals are still be made but they're more complicated, with more pieces to the equation like mixed use, and that makes them a little more difficult to underwrite."
Mary Jane Olhasso, assistant executive officer with San Bernardino County in California's Inland Empire, the inland markets of Southern California got a slow start out of gate over the last couple of RECon events as investors flocked toward core coastal properties. But this year, suburban markets are finally getting hot again, Olhasso noted, citing Majestic Realty's second phase of Citrus Grove project, Mountain Grove, opening this summer in Redlands, CA.
One major theme was the growing emergence of restaurants and entertainment venues as mini-anchors for retail projects that are often part of a larger residential, office or hotel component for developers.
"Shopping centers now have to married with either hospitality or office or residential. It's a major component of the adaptive reuse we're seeing in downtown L.A., Hollywood and even West L.A.," Cooper said. "Investors are looking for destination retail."
The conference continues today at the Las Vegas Convention Center.