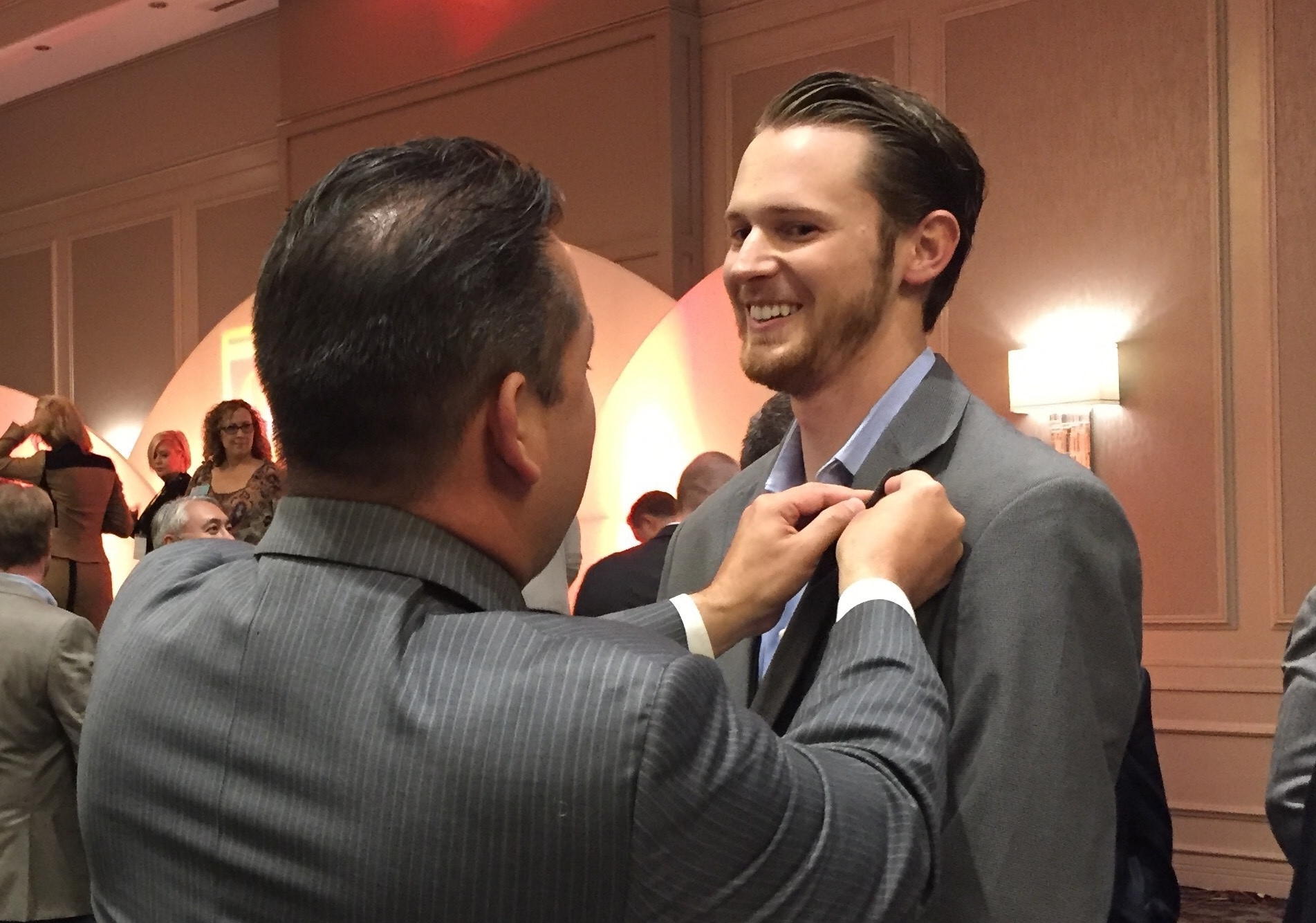 As President of Progressive Real Estate Partners (PREP) one of my main goals has been to create an office culture where continuous learning is valued and knowledge is priceless.  In addition to our in-house training and coaching, I encourage our brokers to take advantage of other educational opportunities such as attending industry sponsored classes, obtaining industry designations, working with a coach, networking or reading CRE news in order to improve their ability to serve their clients.
PREP's Investment Sales Specialist, Greg Bedell, recently earned the highly-regarded Certified Commercial Investment Member (CCIM) designation which requires a significant commitment to "learning".  I asked Greg to share his thoughts on the "CCIM Journey" and why it was important to him.  Read on for Greg's takeaways:
What exactly is the CCIM Designation and why is it important?
The designation signifies that I've completed advanced coursework in financial and market analysis, negotiation and that I've demonstrated extensive experience in the commercial real estate industry.
This in-depth knowledge gives me a competitive advantage and more credibility as a broker.  It also provides my clients with the comfort of knowing that they are working with someone who has a deep understanding of the challenges facing commercial property owners in today's investment market. In my opinion, the CCIM Designation is the "cream of the crop" for an Investment Sales Specialist.
What made you decide to pursue the CCIM designation?
It was clear to me that earning the designation would be a benefit to my clients and a solid investment in my business.  I was also motivated by PREP's culture of always aspiring to acquire more knowledge.  Plus, the CCIM's "high barrier to entry" was particularly attractive to me.
What was required in order to earn the designation and how long did it take?
As I mentioned, there is a high bar to clear and a big part of that is the time commitment required to earn your designation.  On average students take 1-3 years to complete.  It took me 18 months.
There were basically three steps to the process- – education, experience, and final exam:
I completed over 160 hours of coursework (equivalent to 20+ 8-hour days) covering a variety of CRE topics. You have the choice to either do it online, in a classroom setting with other CCIM candidates or a combination of both.
I also had to submit an extensive portfolio demonstrating my investment sales experience including transaction paperwork and letters of recommendation.
Lastly, I had to fly to Atlanta to take and pass the comprehensive CCIM final exam which is only administered twice per year.
Did you have any mentors helping you learn the curriculum and prepare for the exam? 
Frank Vora, CCIM, in our office earned his designation shortly before I did and was a tremendous help with navigating the process.  Brad Umansky and the rest of the PREP team were also very supportive and were my "cheerleaders" rooting me on and helping keep me focused on the "win".
What was the most surprising or unexpected aspect about the process? 
I was surprised by just how high the bar was set in terms of the amount of work required to get the designation. The CCIM Institute takes great care in protecting the value of the designation. I was also delighted at how encouraging and inclusive the CCIM network is toward new designees. It reminds me of our mantra at PREP that "everyone gets better together".
What advice would you give to others looking to get their CCIM Designation? 
I'd recommend (time permitting) to take as many courses as possible in-person (vs online). I made a lot of great new contacts and friends and it was helpful to be able to collaborate and study with the other CCIM candidates.
Look into CCIM's "Prepaid Tuition" package. It offers candidates the opportunity to pay the bulk of the costs upfront at a substantial discount. It literally saved me thousands. The prepaid package also requires candidates complete their designation process within two years— which was great motivation to not get distracted and stay focused.
Start Today!
Any other takeaways?
It was a great experience getting the designation and now I'm part of a huge network of 15,000+ CCIM members world-wide.  Not only does it open the door to more referral opportunities, but I can reach out to exchange/share information with other CCIM members as well.
I'm also really appreciative of everyone that supported me while I was working toward the designation including the PREP team and my fiancé, Sara (yes, I was also planning a wedding throughout the process).  All in all I'm just very happy to be doing what I do and I am excited to continue growing with those around me.
Needless to say the entire PREP team CONGRATULATES Greg on this important accomplishment and we wish him continued success!