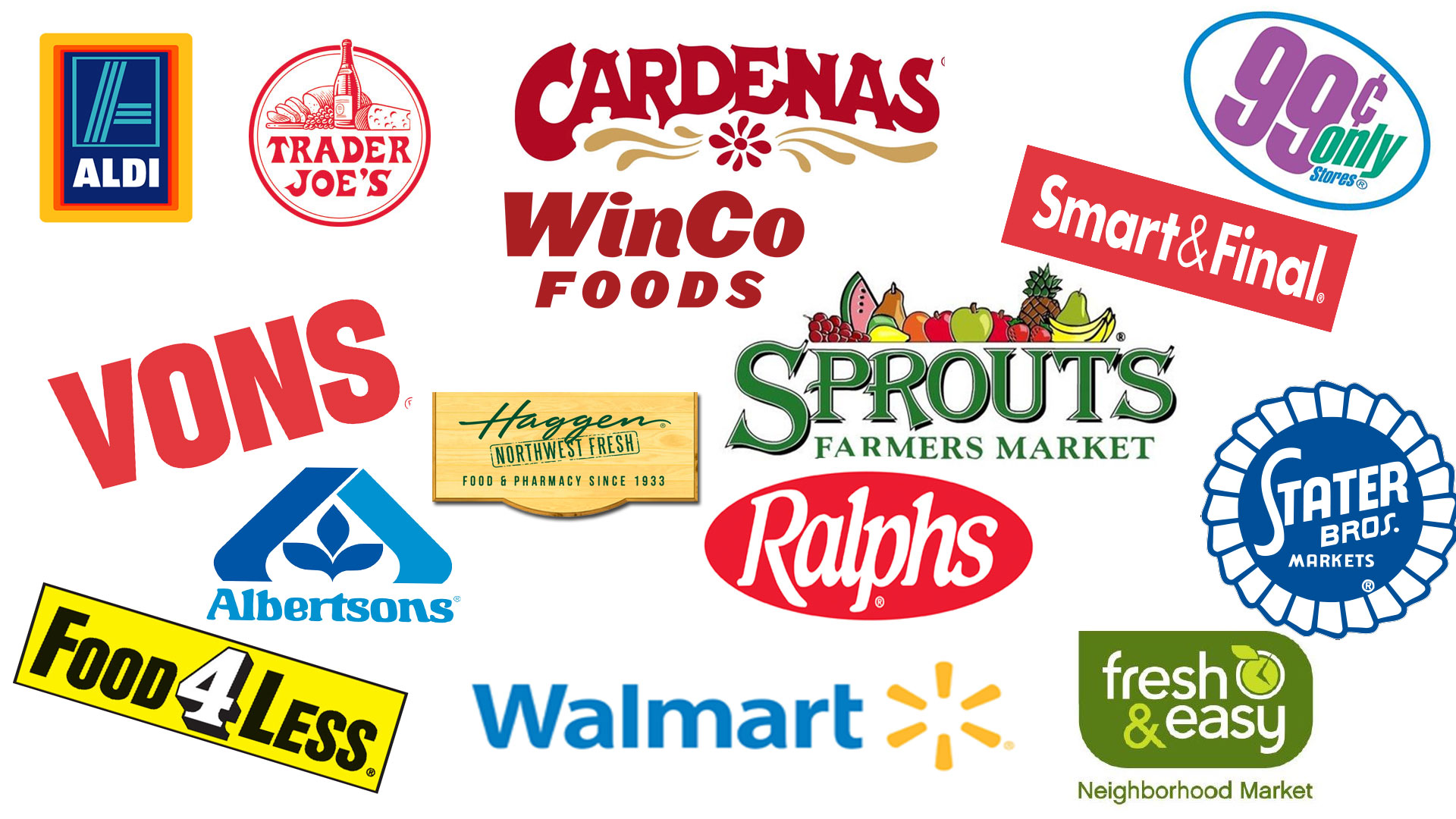 The grocery store category is experiencing a lot of change in Southern California's Inland Empire market. In just the past few months, newcomers Aldi and Grocery Outlet have announced their first store openings meanwhile Haggen has failed miserably and Fresh & Easy continues to melt down.
As the owner of a retail brokerage that represents a lot of grocery-anchored shopping centers I'm watching the category very carefully. Here is how I would handicap the Inland Empire "grocery race":
Smaller Format Grocer Concepts

Aldi: I believe they will be very successful. They have been extremely disciplined in their site selection favoring high quality centers close to Walmart AND they sell products at 20% less than Walmart. The stores are very "no frills" and while they won't replace many grocers, they will syphon dollars away from others. Watch out for them.
Grocery Outlet: They are a very unique in that they sell many traditional items, but also a lot of products they acquire on a "close-out" basis. Their stores are well run and managed by individuals with substantial grocery experience AND that have a financial interest in the store's success. There is definitely a place for them in the marketplace as they provide daily grocery needs but also the opportunity to acquire products at great prices that can't be bought elsewhere.
Trader Joe's: They have a lot of "leg" left in them. People are just addicted and they have a cult like following. In addition to traditional brands they carry a large number of items under the "Trader Joes" label. And, their smaller store format, smaller selection and minimal marketing enables them to keep their prices competitive. A personal favorite.
Sprouts: So long as they keep selecting the right locations, they should also be successful for the long haul. Great product selection at great prices. I hear the mark up on nutritional products is huge! They will keep running strong.
99 Cent Only Stores: I have always been a 99 fan. They have put store expansion on hold (or at least into slow motion) while they sort some things out, but they are based in SoCal and no one knows the one price game in our market better. I am a long term believer.
Mid to Large Size Grocer Concepts

Stater Bros.: Fifteen years ago if you asked most industry experts which grocer was least likely to succeed between Stater Bros., Albertsons, Ralphs or Vons, Stater Bros. would have been the loser. Instead they are by far the winner, especially in the Inland Empire. They have great loyalty which stems from their leadership's approach during the downturn which was to forego profits, feel their customer's pain and grow market share. They are the traditional grocer winner!
Ralphs/Vons/Albertsons: The other traditional grocers continue to struggle, however, in middle to upper income Inland Empire markets with high barriers to entry, they will continue to win races.
Food 4 Less: Ralphs sister store that caters to the more value oriented shopper continues to do well. Many of the Inland Empire stores have been remodeled which makes them much more enjoyable places to shop. I think they provide a great service to the marketplace and they should continue to be Kroger's Inland Empire growth vehicle.
Smart & Final: The new Smart & Final and Smart & Final Extra stores are liked by many and their store expansion is careful and strategic. They are the pioneer of the warehouse concept and although many shoppers don't buy all their groceries at Smart & Final, they could. They have gone from a store that you might frequent a few times a year to one where you can do your daily shopping. They recently went public and are holding strong and expanding.
Winco: Employee owned and operated. They expand very strategically and quietly. They are another player in the warehouse category that appeals to shoppers looking for value and they're probably Food 4 Less' biggest competitor. Should be a "steady" winner.
Walmart Neighborhood: The big "W" continues to grow their grocery only concept in the market. I wouldn't bet against Walmart credit in the next 5 to 10 years. However, I believe most Walmart shoppers would prefer if the stores were a little more inviting. The stores offer great value and are in convenient locations. Like I said, it is hard to be against them.
Cardenas: The Inland Empire leader of the Hispanic grocery stores. They are based in Ontario, the Cardenas family lives in the trade area, and they know their customer extremely well. Their stores just keep getting more professional over the years and they are clearly the Hispanic market favorite.
The Strugglers
Haggen: I thought they would fail in many locations, but not so quickly. From the moment they announced the transaction it was apparent this was a Wall Street financial play where private equity thought they would make a quick buck by unloading these stores at record cap rates. The only problem is they actually had to operate the stores for at least a few years. They have been "put out to pasture".
Fresh & Easy: This concept also never had "legs". They overpaid for most of their real estate and had little rhyme or reason to how they chose sites. Then they set an expectation for an amazing concept and when they opened their doors we all said, "so what". It just got worse from there with produce you could not touch, self-checkout, and a marginal merchandise mix. There is just no place for them in the market.
It will be interesting to see how the grocery category continues to evolve in the Inland Empire. One sure bet is that with the growing population the demand will increase so those grocers that understand their customer and provide good value and service will continue to succeed.