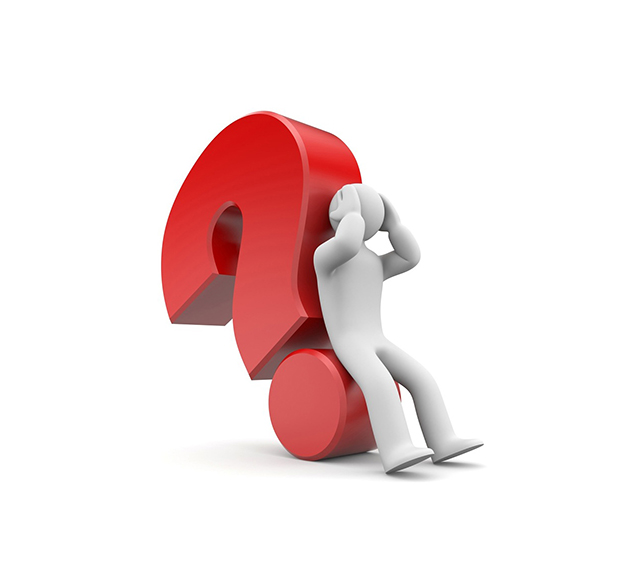 I have a headache and you probably do too from all the information that is being fired at us in the form of emails, webinars, podcasts, and news reports. And yes, I acknowledge the hypocrisy of adding more info to your inbox, but since I put these thoughts together and since I think there is some originality to the thinking, I wanted to share this information with you.
 In order to best serve our clients, one of my biggest concerns is trying to understand what the post-quarantine era will look like for the retail real estate world.
To address this I reviewed the site plans of about 20 neighborhood and strip centers to identify the most common users that make up the tenant mix. The uses that I handicapped below account for at least 85% of the tenants found in the typical neighborhood and strip center.  
For convenience, I have grouped the categories as follows:
Group A – Likely to come back equal to OR stronger than in 2019

Group B – Will make a good comeback but it will take a while

Group C – May never get back to 2019 levels
Group A – Likely to come back equal to our stronger than in 2019
Grocery Stores:  One of the uses that has most benefitted from this crisis is grocery stores.  Many grocers are reporting increased sales and they are well positioned to come out of this era the strongest. As people conserve money, I expect many will buy more groceries to dine at home and brown bag it to work.  
Drug Stores/Pharmacies: Excluding outside influences such as the potential for increased socialization of medicine, this category should also come back strong as pharmacy and the other conveniences offered primarily by CVS, Walgreens, and Rite Aid will still be an important part of people's lives. 
Dollar Stores: In a world where saving money will be more top of mind amongst large portions of our population, I expect continued strength in this sector.
Liquor/Convenience Stores: Alcohol seems to be another big winner under the stay at home order.  I guess that tells us a lot about current societal dynamics. Alcohol, hot dogs, Big Gulps, and all the other items sold by 7-Eleven, Circle K and other convenience stores should get back to normal fairly quickly.
Automotive Services: Auto parts stores, auto service, car washes, and gas stations will be among the fastest to recover, although they will not return to full strength immediately due to the higher unemployment resulting in people driving less plus a desire to defer maintenance as long as possible.
Quick Service Restaurants (QSRs): Popular brand name QSRs such as McDonald's, Taco Bell, In N Out, Kentucky Fried Chicken and others should continue to do well, especially their locations with drive-thrus for customers concerned about social distancing. They will also likely see stronger business in middle to higher income trade areas as take-out becomes a popular option when the family doesn't want to cook but instead wants a treat. QSRs in lower income areas may be more challenged due to unemployment.
Cell Phone Stores: Am I the only one that realizes that my iPhone 6 needs to be replaced? There is little doubt that we all recognize how much our phones are almost like oxygen. Buying and repairing these essential items should remain strong along with the accompanying service plans.
Ice Cream & Frozen Yogurt: This category should likely be A-/B+ with ice cream shops being the A- part of this equation. A fairly inexpensive luxury, as well as the timing of summer fast approaching should return ice cream sales back to normal pretty quickly. But self-serve frozen yogurt will likely not rebound as quickly due to the need to touch the equipment to serve yourself.
Group B – Will make a good comeback, but it will take a while
Starbucks (a category unto their own) – Will likely bounce back fairly quickly although all those high school and college students will probably not be getting their Double Mocha Frappuccino's. However, coffee addicts will still want their fix and the level of indulgence that makes life feel closer to normal. 
Fitness Centers – This one is tough. The desire to continue to social distance will be strong amongst certain segments of the population and clubs like Planet Fitness, Fitness 19, Chuze and other low cost models will likely spread out their equipment and incorporate sanitizing processes to make their customers feel more comfortable.  Due to their low cost, I'm guessing many will continue with their memberships. Remember that these clubs "turned off" their member's auto-payments and all they have to do is turn them back on and their cash flow starts again.
The smaller, more expensive facilities may be more challenged as paying $100 to $200 for your monthly spinning, yoga, cross fit, martial arts and similar workouts may not be as enticing. Also many of these businesses rely on people re-enrolling or buying more services which will create challenges. I do believe the options for fitness became too numerous over the past 5 years which should contribute to a shake out. But the "Covid-15" (vs. the college Freshman 15) may get some people motivated to get back to the gym as soon as possible.
Dentists: Just about every retail center has one. It will take a while before they return to full volume especially since so many people welcome any excuse to delay going to the dentist. Combining this fact with the total lack of social distancing and loss of dental insurance for some, it will be a while for dentists to resume normal business, but probably not more than 12 to 18 months.
Tax/Insurance: After the chaos of this year, everyone is likely going to need help filing their 2020 tax returns. Also, as people seek to cut expenses, I anticipate many visiting their local insurance office (especially amongst those that do not understand insurance terminology) to work on reducing their premiums.
Clothing: I suspect that both brick & mortar and online clothing sales will slow for the foreseeable future. After being at home for an extended period of time, I'm guessing many have realized that they really don't need more clothes and for those that may need to move out of their current residence due to economic issues, they will want to avoid having more to move. Although many love their retail therapy, I anticipate it will take a while for the clothing industry to rebound.
Furniture/Mattress: New furniture and mattresses are mostly a luxury for many with purchases being fairly discretionary. Although because it is hard to ship and certainly difficult to return, I believe most of  these purchases will continue to be made at brick & mortar stores, but it will be deeper into the cycle before we see a full recovery.
Group C – May never get back to 2019 levels
Sporting Goods: As we have all been stuck in our homes, but trying not to turn into mush, many of us have ordered fitness equipment online and realized just how easy it is which is  going to make it tougher to get people back in the stores to buy the higher margin merchandise.
Beauty/Health:  This includes hair and nail salons, barber shops, eyebrow threading, beauty supplies, massage, chiropractors and others.  This is another category I struggle with but I probably would go with a B-/C+ rating.  After months of people grooming themselves and watching famous people on television not being made up, I could definitely see some changes happening.  In particular, being more natural may become more popular and fashionable. Also, most of these services, like dentists, involve a total lack of social distancing.
Banks: With rare exception, there has been virtually no need to visit a bank over the past month. Furthermore, the corporate banks have not won any favor with small business owners based upon how they reportedly showed favoritism to larger businesses relative to the recently offered government programs. I anticipate many people transferring accounts from big banks to community banks and credit unions and that the banking industry will move more and more to an online format resulting in less need for brick & mortar locations.  
Fast Casual Restaurants: I placed fast casual restaurants in the C category because there are so many players and the current situation is likely to cause the shake-out that would have come with any recession. That being said, I believe the likes of Panera Bread, Chipotle, and Panda Express will recover, but it may take some time before there is enough disposable income to get them back to full strength. But there are many other smaller, and mostly franchised fast casual restaurants that will struggle to recover and will probably end up closing locations. 
Sit Down Restaurants: I think demand for eating at sit down restaurants is going to be down a lot. The industry was already having problems due to the rising minimum wage. It seems that every time I would go back to a restaurant the prices were going up. Now with the requirement to social distance, potentially new regulations, tighter family budgets, and a lack of tourism/business travel, sit down restaurants will have a long road to recover.
It will definitely be interesting to see how this plays out over the next 6-12 months.  Our mission at Progressive Real Estate Partners will be to help our clients adapt as necessary to accomplish their real estate goals and keep their centers healthy.  I would welcome hearing your opinions on this topic and what you for see.  Feel free to email me your thoughts at brad@progressiverep.com.