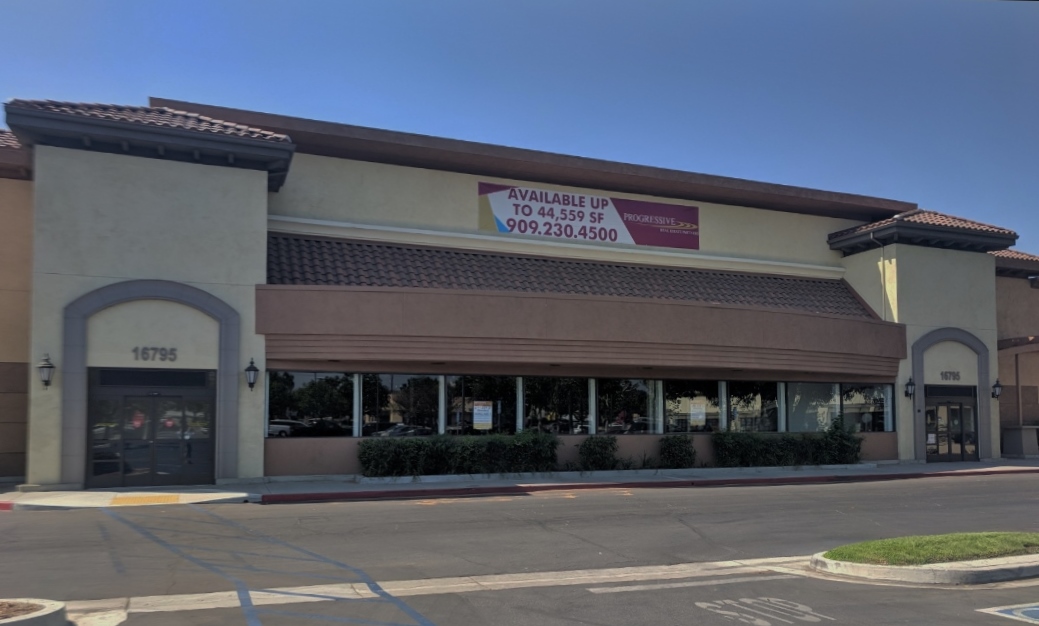 Much has been written about the changing retail marketplace especially as it relates to the impact of e-commerce but another major story line has been around how developers and landlords are addressing the closing of multiple large format retailers (ie Sears, Kmart, Toys R Us, etc.) which has resulted in a significant increase in vacant "big box" space nationwide. 
This situation has created a major shift in the retail world. On one hand there are significant challenges leasing vacant big boxes while at the same time, in most markets, lease rates for high quality retail space that can accommodate fast casual restaurants and other expanding shop users are achieving record lease rates.
I wanted to dig deeper into the topic to better understand the "big box" vacancy issue and specifically how it has affected SoCal's Inland Empire which is where Progressive Real Estate Partners is based and the market in which we conduct the majority of our retail leasing and investment sales activity.  
Here's what I discovered:*
As of July 2018 out of a total of approximately 195M square feet of retail space in the Inland Empire, there is 18.5M square feet available
This equates to a 9.5% availability rate (includes both vacant spaces and spaces that are occupied but where a landlord is seeking a replacement tenant).

385 spaces are available that are greater than 15,000 SF.

These spaces represent 9.1M square feet or 49% of all available space!
Furthermore, these availabilities are in 303 buildings** out of a total of 18,297 buildings which means that 49% of the retail availability is in only 1.6% of the buildings.

In the past 12 months, there were 40 lease transactions greater than 15,000 SF, but 6 of these were the result of new construction and did not result in absorbing existing second generation space.

The breakdown of the types of tenants that leased these spaces and examples of the tenants in these categories includes:

Grocery (Whole Foods, 99 Cent Only, Aldi, Grocery Outlet)

Fitness (Fitness 19, Planet Fitness, 24 Hour Fitness, LA Fitness)

Furniture (Bob's Discount Furniture)

Entertainment (Round 1, Get Air, Aerosports, Cinemark)

Clothing (Ross, Burlington, dd's, Marshalls, TJ Maxx)

Other (Petsmart, O'Reilly, Ace Hardware, and Inland Empire Health Plan)

Notably, the market has had positive absorption of 1.2M square feet in the past 12 months but that includes a negative 2M square feet of big box space (Toys R Us/Kids R Us are a large part of these closings). Hence, NON big box space had a positive 3.6M square feet of absorption!
I think the above stats show the extent of the divide in the retail market and clearly demonstrates the challenges facing landlords and brokers when working to fill these vacant big box spaces.
However, keep in mind the "big box" problem is definitely not specific to the inland Empire. In speaking to my colleagues within Retail Brokers Network, who manage retail brokerage firms across the country, they are also seeing the same trend in their markets and especially in suburban areas.
On a positive note the "big box" problem has spurred developers/landlords and cities to be more strategic and creative in the way they approach filling vacant space.  Gone are the days when you could just rely on another large retailer to fill the space.  Landlords are more frequently opting to sub-divide and completely remodel these bigger spaces to accommodate smaller retailers that are expanding OR to attract non-retail users especially in the lifestyle, entertainment, food and service categories all of which are internet-resistant.
Our firm has multiple big box spaces listed in the Inland Empire and I'm pleased to see our clients being pro-active and working to adapt to the new normal to fill these spaces.  If you'd like to check out some of our "big box" opportunities click here or contact me at 909.230.4500 or brad@progressiverep.com. 
*Source – CoStar
**Buildings – CoStar defines a "building" as each free-standing building within a shopping center so one shopping center may have multiple buildings