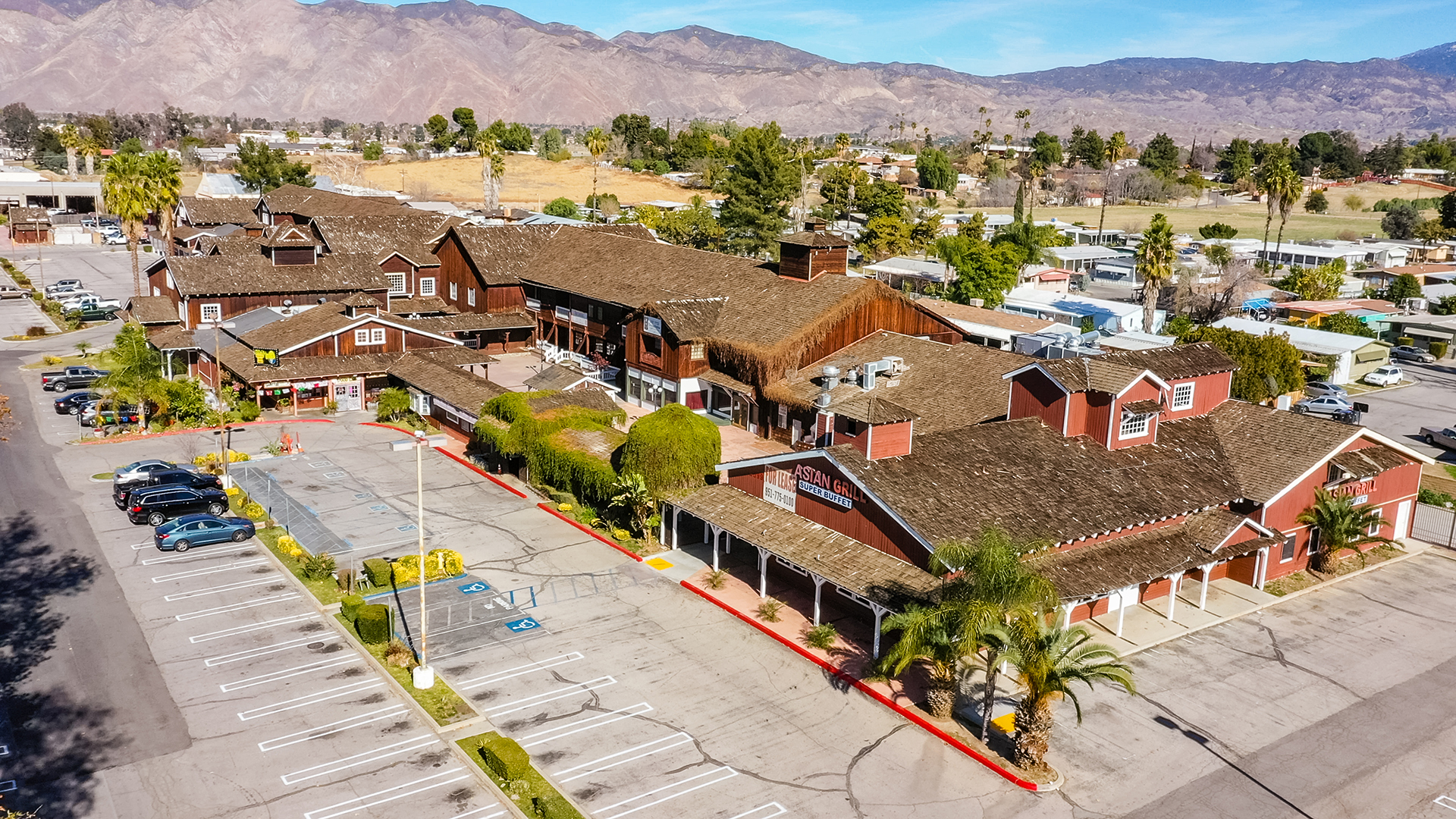 Rancho Cucamonga, CA – March 3, 2021 – The Progressive Real Estate Partners brokerage team of Greg Bedell and Mike Lin announced today the for-sale listing of Farmer's Corner, a 77,000 sf farmhouse-style indoor retail center located at 2500 S. San Jacinto Avenue in San Jacinto, CA.  The iconic property is listed for $4,350,000 well below replacement cost.  At approximately 40% occupied there is an immediate upside opportunity for a new owner to lease the vacancy and quickly increase the property value while also owning a center with a strong sense of place.
San Jacinto has a rich history dating back to the late 1800's and the western-themed architecture of Farmer's Corner pays tribute to its ranching roots. The center is currently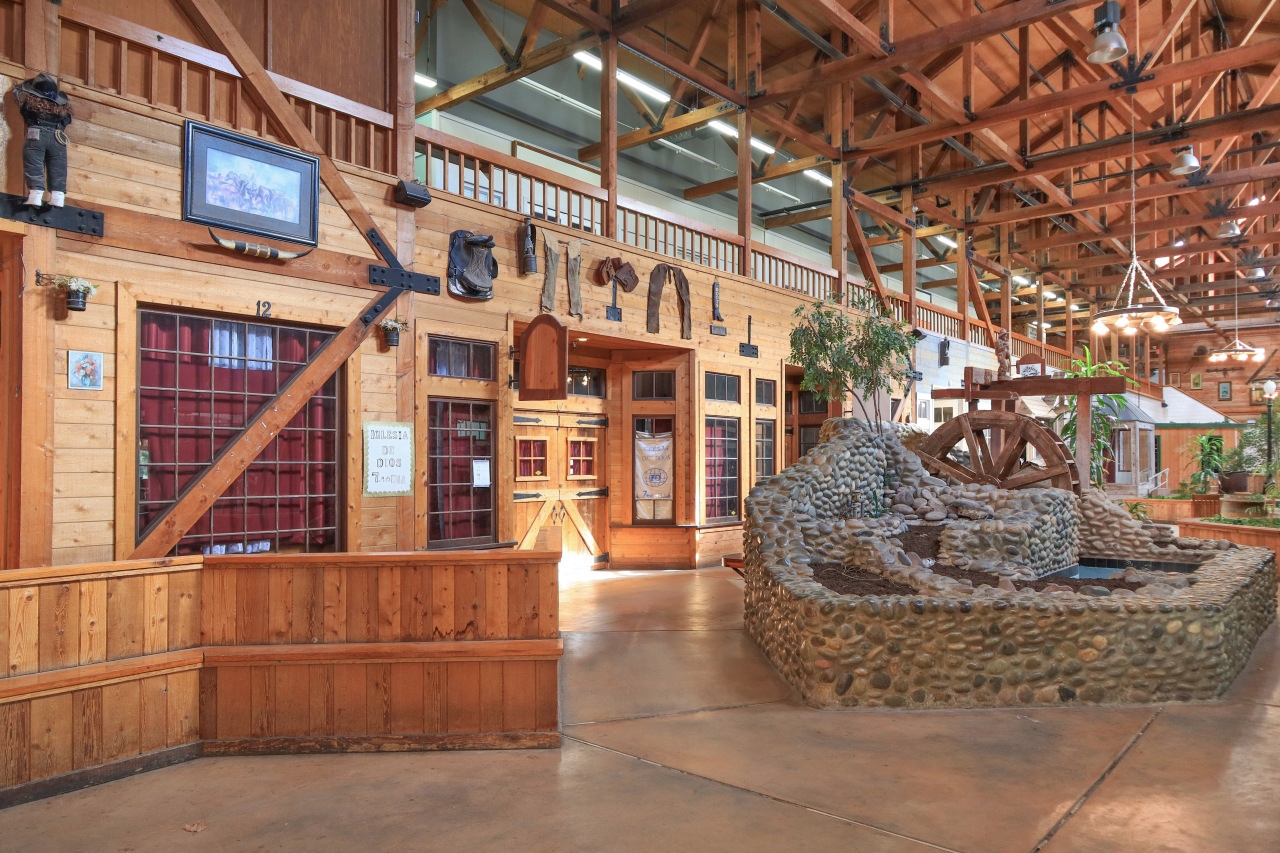 home to a variety of service based tenants including a breakfast eatery, jeweler, dentist, barber, party supply and professional offices.  The vacancy includes a 9,000 sf fully equipped buffet (originally Acapulco Restaurant), ground floor retail spaces and second story offices.
The center's indoor concourse with 20+ foot ceilings, exposed beams, landscaping and water feature create an attractive and inviting setting while the outdoor courtyard is the perfect shared space for tenants to use for dining, fitness and community events.
Farmer's Corner features excellent street-frontage at the signalized intersection of S. San Jacinto an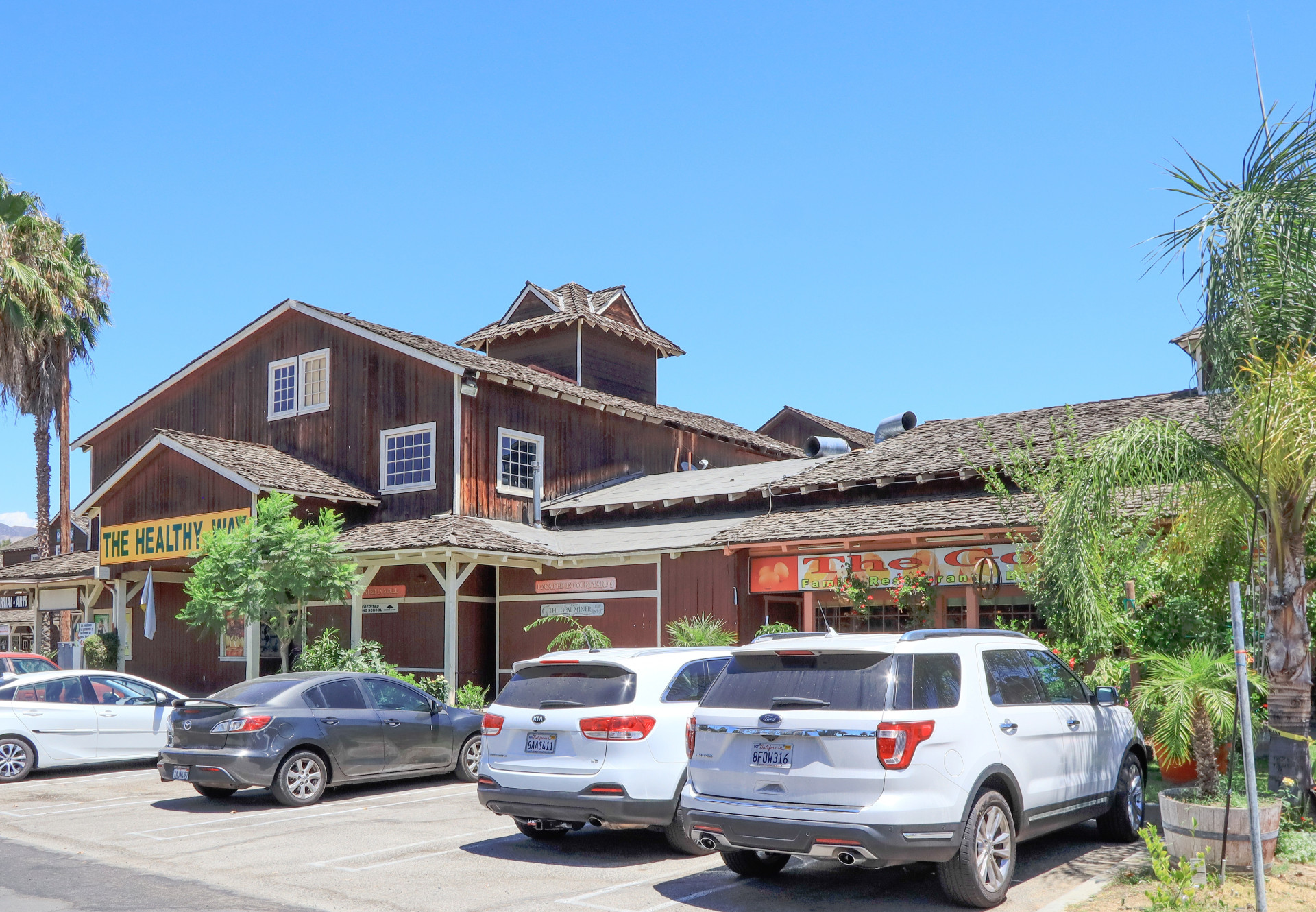 d Menlo Avenue with visibility to over 26,000 cars per day.  The center benefits from a population of almost 120,000 residents and over 22,000 employees within a 3-mile radius.
The unique character and sense of place makes Farmer's Corner a perfect opportunity for investors looking for a multi-tenant center with immediate upside and significant potential.  Watch this video for a tour of  the property or reach out to VP of Investment Sales Greg Bedell at 951.479.7994 | greg@progressiverep.com OR VP of Investment Sales Mike Lin at 949.209.9696 | mike@progressiverep.com to learn more.
About Progressive Real Estate Partners
Progressive Real Estate Partners (PREP) is a boutique commercial brokerage firm headquartered in Rancho Cucamonga, California. Founded in 2008, the firm specializes in the leasing and sale of retail properties in Southern California's Inland Empire market.  The office is also the exclusive Inland Empire representative of the Retail Brokers Network (RBN). Since the firm's inception Progressive has completed over 1,000 lease and sales transactions valued at more than $1B in 35+ cities throughout the region. Progressive uses the latest marketing and brokerage techniques to help retailers and property owners achieve their commercial real estate goals.