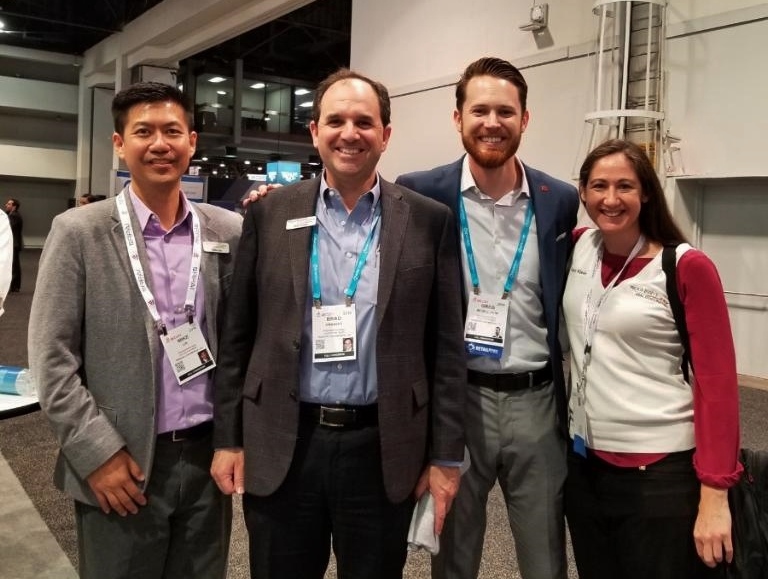 WOW – what a great ICSC RECon this year!  The show definitely delivered with a jam packed program of literally something for everybody in retail real estate.  Over 30,000 people attended the non-stop 4-day conference.  The Progressive Real Estate Partners team was there in force and participated in well over 150 formal and informal meetings with developers, brokers, clients, retailers and cities where we were able to showcase our firm's listings of retail properties for sale or lease in SoCal's Inland Empire.  Here are a few of my key takeaways:
RECon Is Better Than Ever – If you didn't attend this year I'd definitely recommend putting it on your 2020 bucket list.  It's amazing just how much the conference has evolved.  In addition to the traditional deal making and networking, today's RECon includes numerous social events, a Talent Pavilion providing mentoring and career development workshops, an expanded program of educational sessions on everything from effective negotiation techniques to social media strategies, top-notch speakers (this year's included host of CNBC's The Profit, Marcus Lemonis), PLUS the showcasing of up and coming retail trends.  Some of those trends included a Health & Wellness Center dedicated to the growing health services retail category, an Innovation Exchange featuring new technology aimed at transforming in-store shopping and an area dedicated to Emerging Retailers that are elevating the customer experience.
Positive Outlook – The overall consensus from those we met with was very positive both in terms of opportunity and the economic outlook.  A couple of years ago everyone was wondering where we were relative to the next economic downturn but now it seems most have stopped trying to second guess the future and accepted the fact that we don't know how long the economy will stay positive but to enjoy it and make the most of it while the "going is good".
Embracing the New Retail World – We've been talking about how retail has been changing the last few years including the impact of ecommerce and there's been a lot of focus on store closings.  There was a time when everyone seemed scared that the retail real estate business was doomed.  Not anymore, instead most are embracing the change in retail for the new opportunities that it's creating.  There is a realization that retail is far from dead and that many of the most successful retailers have both physical locations coupled with a strong online presence.  Not to say there aren't still challenges, but the industry is now focused on creating retail environments both inside and outside the stores that deliver a positive customer experience.
Hotels and Retail Make a Good Combo – For the first time I recall, virtually every major hotel brand was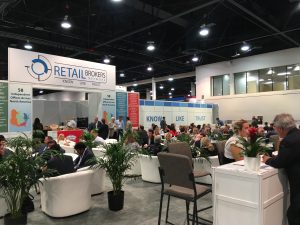 represented at the leasing mall including Marriott, Hilton, Hyatt and Choice.  The hospitality industry has clearly integrated with the shopping center industry.  In many cases hotels are backfilling vacant shopping center space and helping revitalize a center.  AND hotels like retail centers because they offer convenient shopping and dining options for their guests. This seems like a trend that is here to stay and it opens up a lot of opportunity.
Retail Brokerage Firms are Thriving – Virtually every major brokerage firm's presence at the show was equal to or greater than in the past.   This trend speaks to fact that developers, owners and retailers are relying more than ever on the brokerage community to help find new opportunities and represent them in the transaction.   Progressive Real Estate Partners is part of the Retail Brokers Network (RBN) which is a nationwide network of independent brokerages.  We've never had as many members or been as strong which was demonstrated by how busy the RBN booth was at ICSC this year.
Inland Empire Cities Continue to Be Pro-Active – It was once again great to see so many Inland Empire cities with a presence at the show.  We met with several of them including Apple Valley, Chino, Fontana, Hesperia, Indio, Montclair, Moreno Valley, Ontario, Perris, Pomona, and Redlands.  I was very impressed with how pro-active they are toward encouraging growth and want to assist any way they can to attract new retail to their cities. Many are also acknowledging the surplus of commercially zoned property and are open to discussing rezoning to other product types to enhance their commercial base.
Old School Face to Face Meetings are Irreplaceable – There's no question that in today's fast paced world where we're primarily communicating with email and by phone that face to face meetings are still irreplaceable.  There's just nothing like being able to sit down face to face and discuss business and this is one of the greatest benefits hands down of the show not to mention the opportunity to meet so many new people.
Thank you ICSC for an outstanding show – –  we can't wait to see what you have in-store for RECon 2020!