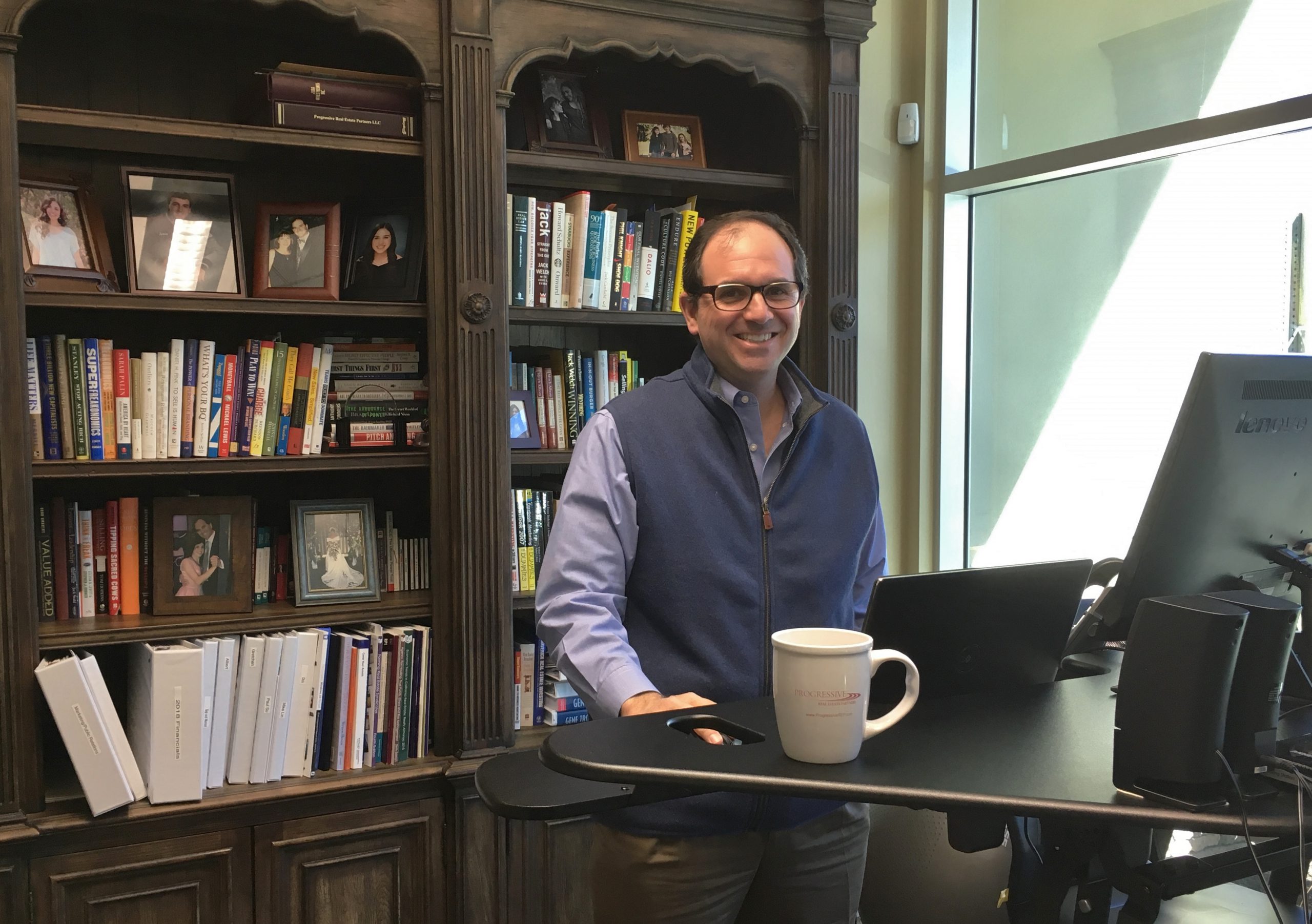 Happy New Year and wishing everyone a healthy, happy and successful 2019!  I'm coming to you live from the Progressive Real Estate Partners headquarters in Rancho Cucamonga which of course is in the Inland Empire!
Before providing some thoughts on what's in store for SoCal's Inland Empire retail market in the new year here's a quick snapshot of where we were at as of year-end 2018 as reported by Costar:
195M      Total square footage of retail space in San Bernardino & Riverside Counties (aka the "Inland Empire")
6.7%      Current vacancy rate – lowest rate in a decade!
8.5%      Current availability rate (vacancy rate PLUS spaces occupied, but seeking a replacement tenant)
5.8M      12 month leasing activity (includes new leases, but also a certain amount of renewals)
3.5M      12 month net absorption (spaces leased minus space vacated)
1.24M    Square feet under construction
2.04M    Square feet delivered in 2018
$1.4B     Retail investment property sales volume over the past year
6.2%      Average cap rate (includes single & multi-tenant)
So what should we expect in 2019?  Based upon my 25+ years of watching the Inland Empire Retail Market, here are some of my observations, predictions & concerns:
Record Absorption Driven by New Construction: The 3.5M square feet absorbed was far and away the highest we have seen in a very long time. The 5 year average is only 1.5M. With 2.04M square feet delivered this past year and with almost all of that space being pre-leased, a substantial amount of the absorption was in new space and not in existing space. This makes sense because . . .(see #2 below)

The Remaining Vacancy is Difficult Space: While the vacancy rate is the lowest it has been in a decade, a vast amount of the current vacancy is in big box space. Some of these have been vacant a very long time or are newly on the market as a result of mass closings of Kmart, Sears, Toys R Us, Orchard Supply and Fallas. In addition to these spaces, much of the remaining vacancy is odd shaped, unusually sized, located in large centers looking for a unique use, "handcuffed" because of existing debt, located in an unsafe trade area, or other reasons.
Good Space Turns Relatively Quickly: The "time on market" has dropped significantly from a 5-year average of 20 months to 12 months, and yet there is much space that has been on the market 5-plus years. This tells me that there is a lot of positive churn when good space becomes available. Those owners that are seeking to improve the quality of their tenants and the value of their property should be talking to their broker about this possibility. The Progressive Real Estate Partners team loves the opportunity to work with an owner to bring a quality tenant to a property and enhance the rent roll.
Triple Net Charges Concern Me: Over the past year, I have noticed numerous properties we have listed with NNN charges of over $1.00/SF/month. One as high as $1.50/SF. This compares to most of our centers that have triple net charges in the $.50 to $.65/SF range. The properties that have high triple net charges are usually newly constructed properties that traded at very low cap rates resulting in very high property taxes. Added to property taxes is California's rising minimum wage from $11 to $12/hour this year and going to $15/hour in 2023. These wage increases are going to have to affect common area expenses as so much of the labor that does common area maintenance work is minimum wage or near minimum wage work. Tenants can only pay so much in total rent so if you have high triple net charges, this will likely put pressure on your base rent.
Interest Rate Predictions Baffle Me: The discussion about interest rates both baffles and fascinates me because I think many are not fully informed when they discuss this topic. First, increases in short term rates don't necessarily correlate to long term rates. Second, long term interest rates in the US are higher than rates in most developed countries. While the 10 year US treasury bond has fallen from 3.25% to about 2.75% over the past few months, the 10 year German Bund (that's how they say bond) is at almost 0%. The Swiss bond is negative and the British 10 year is at 1.3%. Money flows internationally including into US commercial real estate. So for those that are 100% convinced that we are going to experience higher long term interest rates and therefore higher cap rates, I think this is still questionable.
Establishing Cap Rates is Super Challenging Right Now: It has been a long time since our team has been this challenged in valuing a property. There have been certain time periods where it seemed like every property had a similar cap rate. Not now! Geography, tenant mix, property size, post-sale NNN charges, age, configuration, internet resistantness (I made this word up), price per square foot, and other factors are substantially affecting the cap rate that the market will accept. If you really want to sell your property, there has never been a better time to speak to a broker that is deep in the trenches. Remember, any broker can list a property (there are plenty of over priced properties on the market that have not sold), but it takes a brokerage firm that is in the trenches to give the best advice.
Death, Taxes AND "Retail Changes": We have all heard that two certainties in life are death and taxes. But I am adding that 'retail is always changing" as another. I see 2019 as a year of change, but predicting the direction is difficult. I could easily see a year of substantial rent growth as low vacancy could allow owners to push rents. I could also see the economy weaken and many marginal tenants give up on leases they signed 3 to 5 years ago. We could see cap rates go up due to uncertainty and possibly higher long term rates or we could see them stay flat or even decline as there could be a rush to commercial real estate from stocks & bonds.
You can probably tell I'm not a big fan of making predictions and I think most prognosticators are blowing hot air. However, I do believe in giving people good information so they can analyze their own very specific situation and make the best decision possible for themselves. I would welcome your perspective or discussing your particular situation so that hopefully either a member of my team or I can help you achieve your commercial real estate goals & objectives in 2019!  Feel free to reach out to me at 909.230.4500 or brad@progressiverep.com.