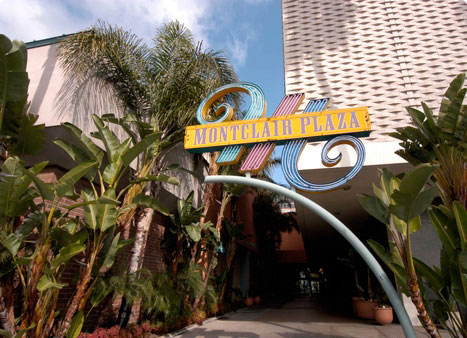 MONTCLAIR >> A major overhaul of the Montclair Plaza may begin as early as May, according to city officials.
City Manager Ed Starr said details were still being finalized, though he did share a general outline of plans that include high-end retail and outdoor shopping at the western side of the mall and the demolition of the vacant department store anchor building on the eastern side facing Central Avenue.
Also envisioned is a 16-18 screen movie theater and new restaurants, he said. Future tenants have yet to be disclosed.
"The existing enclosed plaza section, for the most part, will be retained," Starr said. "There will be interior remodeling and store reshuffling; moving the food court to the east end of the plaza. A lot of interior changes will occur. New additions will include an open lifestyle center, a fashion center at the west end of the plaza with a lot of new high-end fashion oriented stores, restaurants, a cinema complex and parking garages."
The mall, built in 1968 as a single-story shopping center, was given a second floor in 1985, and underwent interior renovations in 2008. The property was acquired last year by the Los Angeles-based CIM Group, which owns and manages the Hollywood and Highland shopping center in Hollywood, where the Academy Awards are held in the Dolby Theater.
Representatives for the CIM Group could not be immediately reached for comment.
Brad Umansky, president of Progressive Real Estate Partners, a commercial broker in the region, is excited about the business prospects for the area.
"Whether it happens this year or next year, I really do believe CIM is going to take a very well-located piece of real estate and turn it into something a lot more unique and special than what it currently is," Umansky said. "The Montclair Plaza is not the shopping destination it was 10 to 15 years ago. I think a revitalized Montclair Plaza will do a lot for the Montclair region, but also for surrounding cities, providing options for entertainment and shopping."