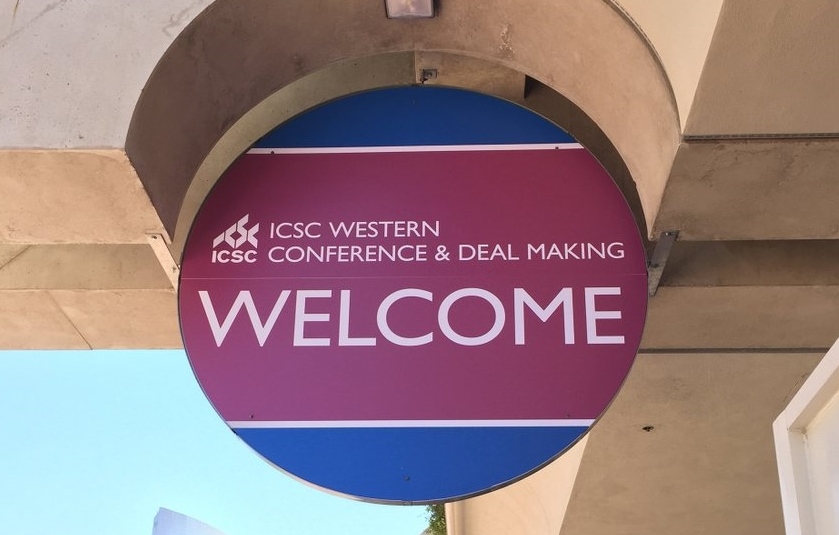 The Progressive Real Estate Partners team recently attended the International Council of Shopping Centers (ICSC) Western Division conference in San Diego, CA.   This year's theme was "Deals, Deals, Deals" highlighting the resurgence and momentum the retail industry is currently enjoying.  It was a great show with lots of deal making activity AND positive energy and enthusiasm amongst the attendees.
After debriefing with the PREP team and our colleagues at Retail Brokers Network, these are my top takeaways from the event:
Most Everyone is Operating on All Cylinders – Many I spoke to are working as hard as they have in years. As one person said to me, "if you are good at what you do, you have more work than you can handle right now." Experienced brokers are maxed out handling existing projects, new developments, and representing retailers looking for those special locations. Retailers are focused on finding the best sites and satisfying their corporate goals. Most service providers and city staff members are all pushing their limits to accommodate the increased activity.
Attendance was High – I haven't heard final numbers, but pre-registration was over 4,200  and I'm guessing once the final tally is in the total registration will be close to 5,000. These figures are up substantially from the depths of the recession.   The trade show floor was busy and filled with tons of energy. There were many new (or newer) to the business attendees which is always a good sign of industry growth.  Some of the evening parties even maxed out their attendance. I remember attending the Red Mountain Retail Group's party 5 years ago which was a nice, but somewhat quiet event, and this year the fire marshal had to actually limit the number of people. It was rockin!
More New Development in the Pipeline than Expected – For the past few years when I attended ICSC, I would run into numerous developers who would tell me about the new developments they were trying to accomplish. This year, many were able to rattle off projects under construction, ready to start construction, or even recently completed. We should see a fairly significant number of retail projects coming out of the ground in 2017, including many in SoCal's Inland Empire which is "good news" for the region in which our office specializes.
Restaurants Waiting for Space that May Not Yet Exist – There are a number of restaurant concepts seeking space. That being said, based on our leasing team's experience, much of that space does not yet exist. They are either waiting for new space to be developed OR they are waiting for a tenant to vacate a location where they would like to be. Shopping center owners would be smart to be aware of their highest profile spaces and how they might be able to replace the current operator with a better, higher paying restaurant business. Now is the time to upgrade your tenancy, if you can.
Retailers Focused on Profitability VS Store & Square Footage Growth – The keynote speaker at the conference was Dana Telsey of Telsey Advisory Group who gave a strong presentation on retail and retailer trends. When she said "retailers are focused on sales and profitability VS store count and square footage growth" this definitely got my attention. Although it seems obvious this would be the case, when I think back to all of the retail coverage I've read, store growth has usually been the big metric that retailers have focused upon because, by definition, store growth would lead to sales growth and hopefully profitability. BUT in today's omni-channel (bricks & clicks) world, many retailers are using "big data" to figure out how they can combine in-store and online sales to generate as much total volume as possible for their brand. Regarding the "bricks" in their portfolio, this may involve closing stores, resizing stores, reconfiguring stores, reutilizing stores, but not necessarily new square footage. This one insight is a game changer.
Concern About "How Long will this Last" – For those that have been through numerous real estate cycles in their career, there is definitely a level of trepidation. For the most part, they are not necessarily seeing signs of an impending downturn, but rather there is just an acknowledgement that one should be cautiously optimistic. I remember this same feeling in the early 2000's and yet the cycle kept going for many more years which will hopefully be the case again.
In closing, it was definitely a very successful show for the PREP team and it was terrific to reconnect with so many of our industry friends and make new connections too.  My "Congrats" to ICSC for putting on another great conference.