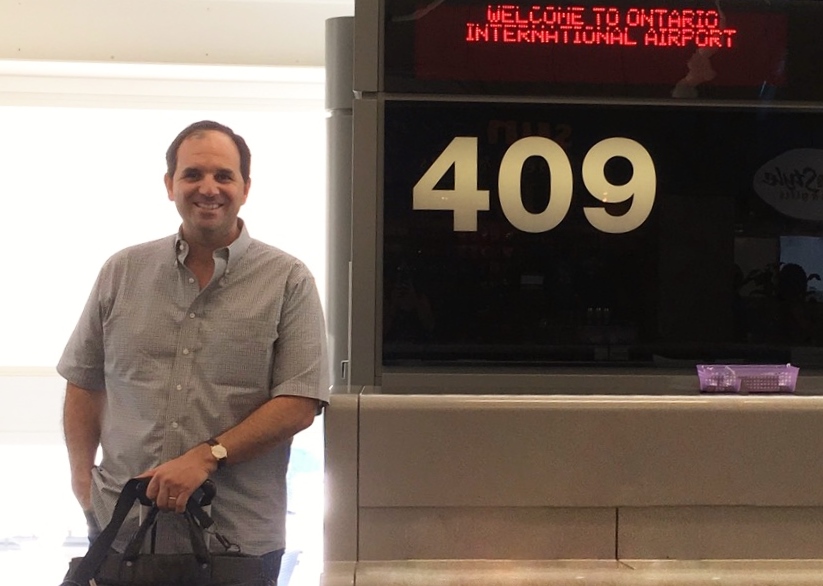 [vc_row][vc_column][vc_column_text]I'm writing this blog from an airplane en route to Ontario International Airport (ONT), which I'm happy to report was recently transferred back to local control after several decades.
While everyone was focused on the Chicago Cubs ending their 108 year drought a couple of weeks ago, another drought ended the same week. On November 1, the Los Angeles World Airport (LAWA) relinquished control of Ontario International Airport to a new local airport authority known as the Ontario International Airport Authority (OIAA) in its home city of Ontario, CA.
Why is this so important?   In 2005, the passenger traffic at Ontario was a record 7.2M.  By 2013 it had fallen to just under 4M.  Although it has recovered slightly, it is widely believed that with local control, the passenger traffic will improve substantially over the next few years which is a huge opportunity for the Inland Empire economy. Based on what I've read and my own personal opinion, here's why:
Job Growth – LAWA ultimately reported to the Los Angeles City Council. The more traffic through LAX, the more jobs for their voters so they had very little incentive to drive traffic to ONT and to make sure the people of the Ontario/Inland Empire region had good jobs during and after the recession. Local control means a focus on driving passenger traffic and hence growing jobs in the Inland Empire.
Economic Development – Local leaders are focused on local economic development. They want to grow the retail, office, industrial, and high end residential base within the region. An airport that makes it easier for company employees to get to and from other parts of the country is critical to economic growth. The local leaders get it and are prepared to make the necessary improvements to the airport to make it an economic engine for the region.
Convenience – Plain and simple it's a pain to drive from the Inland Empire to LAX. Local leaders understand this and they don't personally like driving to LAX any more than the almost 5M people that live in the Inland Empire. This alone is a huge motivation to work with the airlines to figure out new opportunities to bring more airlines and routes to ONT.
Improved Marketing – Local leadership understands the region and how to market ONT to airlines and, in turn, how to market any new flights to local businesses and residents. The local authority is already looking into adding international flights to Asia to help serve the many Asian owned businesses and residents in the Inland Empire. There are also approximately 2M residents of Hispanic origin in the region that might seek flights to Mexico and beyond.
Pride of Ownership – Although beautiful inside and out, the airport is frequently quiet, stores and restaurants inside the terminal are either vacant or often close early, and the fact that terminals 2 and 4 do not connect because terminal 3 was never built doesn't present ONT in the best light.  It is exciting to hear that there are already plans in the works for a new welcome center, more retail and services, valet parking and other improvements.
I believe that the new leadership will work diligently to turn ONT into a vibrant, convenient, and extraordinary airport that will very much contribute to the regional economy and resident's quality of life.
My CONGRATULATIONS to the Ontario International Airport Authority, City of Ontario, County of San Bernardino and other parties for bringing the airport back under local control and I personally look forward to booking many more flights via ONT.[/vc_column_text][/vc_column][/vc_row]