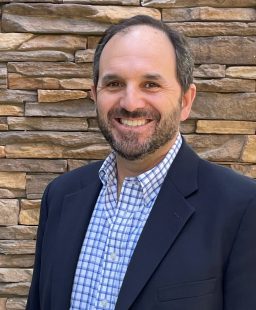 Brad Umansky
President & Head Coach
CA License DRE #01137100
View Current Listings
Background
Brad Umansky is responsible for directing the activities of the company including creating the long-term vision, managing client development & relations, overseeing marketing strategies, recruiting top talent, and coaching the team. Brad also brokers select investment sale and leasing transactions for long term clients.
Brad started in the brokerage business in 1992 after graduating from the Wharton School of Business at the University of Pennsylvania with a Bachelor of Science in Economics. From 1992 to 2007 he had a successful brokerage career with the Ontario offices of Grubb & Ellis, Lee & Associates, and Sperry Van Ness. Brad has completed and directed over $1.8B of retail leasing and sale transactions.
In 2008 he founded Progressive Real Estate Partners (PREP) which has allowed him to take everything he learned while working and observing other brokerage models and create a company that provides outstanding service, tools, and resources to its brokerage team which then results in great results for our clients.
Throughout his entire career, Brad has been an active member of the International Council of Shopping Centers (ICSC). He has moderated numerous panels for ICSC as well as other industry related organizations. He frequently presents to local groups including being one of the featured speakers for the past two decades at the Inland Empire's Appraisal Institute annual forecast event. He has written articles for Shopping Center Business, Western Real Estate Business and California Centers Magazine. He has also been interviewed for publications such as the Los Angeles Times, Inland Valley Daily Bulletin, Press Enterprise and numerous other industry related publications. Brad is a featured broker in the top selling book, Brokers Who Dominate, which features leading brokers and discusses the traits that lead to their success. Brad has been interviewed on the CRE Elite podcast and CRE Radio & TV's CRE Influencers.
In 2010, Brad published a book entitled, Value Added – Successful Strategies for Listing and Selling Investment Real Estate. This book has served as a guidebook for brokers throughout the world who are seeking a step-by-step guide to listing and selling investment real estate.
Brad is a member of the Board of Directors & Executive Committee for Retail Brokers Network. He served as its President from 2020 – 2021 in which he led the organization of over 55 independent brokerage firms throughout North America.
Brad resides in Claremont with his wife, while they await visits from their three adult children.
Clients Represented
Marketplace Properties
BH Properties
Ben Franklin Investment Co.
Netco Investments
KJF Partners
Glenwood Development
Fountainhead Development
Newmark Merrill
Red Mountain
Bilak Enterprises