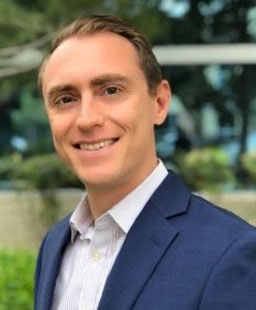 Chris Lindholm
Land Specialist
CA License DRE #02047355
View Current Listings
Background
Chris specializes in the representing buyers and sellers in the acquisition and disposition of commercial land and investment properties. Chris focuses his efforts on the Inland Empire where he can use his market knowledge and experience to help his clients achieve their real estate investment goals. Chris is very active in the marketplace and at any given time typically represents Buyers and Sellers on over $30 million of property.
Before joining the Progressive Real Estate Partners team, Chris worked as a commercial architect for over 15 years on hundreds of projects throughout the United States in a variety of development sectors including retail, office, health care, and residential.
Chris' uses his background in design and construction to create a vision for the property and communicate that vision to the marketplace. The value of land depends on many factors but perhaps the greatest is the potential of how the land can be best utilized. Chris helps to determine what the most likely highest and best uses are for a property and the best way to present this information to potential buyers. In this way Chris adds value to land. You can learn more about this process by watching the video at the home page of his website: www.lindholmcre.com/
Chris graduated from the University of California Riverside with a Bachelor's Degree in Business Administration. In addition to maintaining his license to practice architecture he is also a LEED Accredited Professional. Chris is also an active member of the International Council of Shopping Centers (ICSC).
Chris currently resides in the Corona area with his wife, his son and their three dogs.