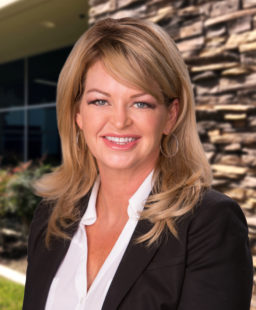 Heather Sharp
Senior VP, Retail Leasing & Sales
CA License DRE #01146312
View Current Listings
Background
Heather Sharp has over 25 years of retail brokerage experience in the Coachella Valley. Over the past two decades she has become known as one of the most talented and experienced brokerage professionals in the marketplace having completed over 500 sales and leases in the region. Her client services include investments sales, landlord representation, tenant representation, land sales, and owner/user sales. In 2023, Heather agreed to join Progressive Real Estate Partners to lead the company's expansion into the Coachella Valley.
During her career, Heather has served many of the leading shopping center owners within the Coachella Valley while developing outstanding relationships with the tenants that do business in the region or are considering an expansion into the region. She loves educating clients about doing business in the Coachella Valley. She enjoys helping retailers visualize their business. To secure exceptional tenants, she is integrally involved with her landlords to help them with site plan development, center rehabilitation & renovation guidance, and lease structuring. She further assists clients in identifying when it is an opportune time to sell a property and then she markets the property to maximize its value. Ultimately, it is Heather's goal to provide her clients with exceptional service so that they can achieve their goals.
Heather has excellent relationships with the many cities that make up the Coachella Valley which allows her to assist in resolving any challenges her clients might have with a given jurisdiction.
Prior to joining the firm, Heather was a Partner at Wilson-Meade for 3 years and Executive Vice President for 2 years at Sharp Commercial, a successful boutique brokerage she founded, providing the full scope of retail services in the Coachella Valley. Heather served as Vice President of the Coachella Valley Retail Division at Colliers International for four years. She began her career in commercial real estate as a Sales Associate at Baxley Properties in Palm Desert, California.
Sharp is a member of ICSC, the retail industry's largest global trade organization. She attended California State University, Sacramento. Heather is a Colorado native who moved to the Coachella Valley 25 years ago.