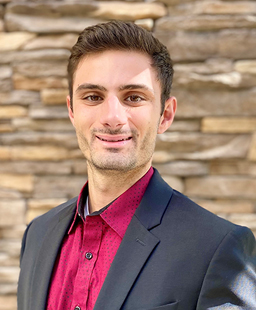 Lance Mordachini
Investment Sales Advisor
CA License DRE #02153137
View Current Listings
Background
Lance specializes in representing owners of retail investment properties throughout the Inland Empire and San Gabriel Valley markets. He has a passion for building lasting relationships with his clients through understanding their needs and providing excellent customer service. Lance is committed to ongoing education and improving his skills as an investment sales expert. He is currently pursuing the Certified Commercial Investment Manager (CCIM) designation, a title held among the most distinguished professionals in the industry.
Prior to Brokerage, Lance held a position in our Investment Sales and Land Sales support team where he worked with our brokers to provide superior service to our clients. In this capacity, he helped to ensure the following:
Property inquiries are acknowledged, and that the potential buyers and brokers get a prompt response to their initial questions.
Creating investment sales proposals and Offering Memorandums
Due Diligence is assembled and disseminated to the buyer in an efficient and organized manner.
Transaction details are properly tracked to help the brokers verify that all aspects of the escrow are being addressed. This includes tracking critical dates of the escrow process.
That the buyer has a point person for the coordination of 3rd party inspections.
That the estoppel process is organized and completed. This includes coordination with the brokers and clients to complete and follow up with the tenants.
Lance's favorite aspect of commercial real estate is that it allows him to utilize his problem-solving skills to overcome obstacles and assist his clients with achieving their investment goals. He prides himself on his work ethic, attention to detail, and demonstrates outstanding analytical, strategical, organizational, communication, marketing, and underwriting skills.
Lance graduated from Azusa Pacific University with a bachelor's degree in Psychology. He is a licensed California real estate salesperson and is a FAA certified drone pilot.