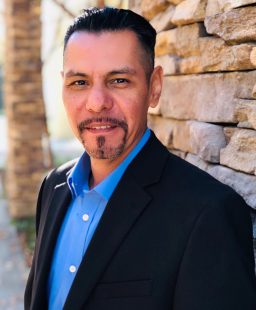 Michael Ledesma, MBA
Marketing Manager
Background
Michael Ledesma is the Marketing Manager at PREP bringing over twenty-five years of Marketing experience to the firm, ten of those years focusing specifically on Digital Marketing. Michael is responsible for the development of Marketing collateral for the Investment Sales and Leasing team and manages many projects such as video production/editing, website maintenance, email campaigns, Search Engine Marketing (SEM) and consistent branding efforts for PREP.
Michael received his Bachelors of Science in Business Administration with an option in Marketing Management in 2006 from Cal State Los Angeles and worked in the IT industry managing projects for Fortune 500 clients like Siemens, Johnson & Johnson, and Arrow Electronics. He later received his MBA in Marketing from Cal Poly Pomona in 2013 and completed his thesis on Integrated Marketing Campaigns for Purely Digital Companies with a 3.89 GPA. Since then, he has been helping companies develop a lasting digital footprint and opening up new revenue streams through channels never utilized before.
Michael resides in North Fontana with his family and his Boxer Chi-Poodle "Cali Callaway".  When he's not at the computer, you can find him at work at one of his favorite hobbies: either behind a smoker cooking up some tasty Texas Style BBQ or at the local golf course ready to tee off.