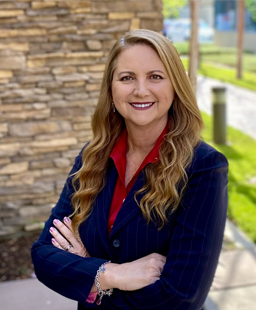 Monica Dal Bianco-West
Retail Leasing & Sales Specialist
CA License DRE #01878514
View Current Listings
Background
Monica focuses on helping owners and tenants achieve their goals. She represents property owners who desire to lease or sell their properties and she represents businesses that are looking to lease or purchase a property. She is focused on the leasing and sale of commercial properties in SoCal's San Gabriel Valley and The Inland Empire.
Monica has been in the real estate industry since 2003. She has been a property manager for much of that time which gives her empathy towards her clients because she knows that the signed lease is just the beginning of what will hopefully be a long and prosperous relationship between the parties. She has worked for GBW Investments, Sunny Hills Palladium and was most recently employed by City Commercial Management. With her many years of property management and leasing, Monica is now leasing and selling commercial properties full time. Monica thrives in helping others expand their businesses and getting landlords quality tenants to add value to their properties.
While as a senior property manager, Monica negotiated more than 65 leases and lease renewals. Because of so many years as a property manager she really knows the ins and outs of commercial properties from the landscape to a vast financial knowledge.
Originally from Brazil, Monica is fluent in Portuguese and Spanish. Her multi language skills gives her an advantage when communicating with her clients and creating a trusted relationship.
Monica's favorite aspect of commercial real estate is building new client relationships while maintaining her current relationships.
Monica and her husband, have four college age kids. They are proudly active in their church, volunteering their time for the benefit of others.
Monica graduated in Physical Education in Brazil in 1988. She got her real estate license in 2010 and her broker's license in 2019. Monica loves to learn and exceed her own expectations of her goals.