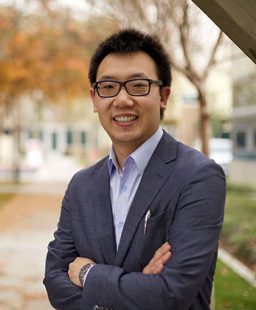 Paul Su
Senior VP, Retail Leasing & Sales
CA License DRE #01949696
View Current Listings
Background
Paul Su specializes in the sale and leasing of shopping centers. Paul is passionate about understanding the needs of his clients and finding the best solutions to bring parties to an agreement, which sometimes involves reducing the barriers between cultures and languages. Paul focuses his efforts in the Inland Empire and Eastern San Gabriel Valley, utilizing his local market knowledge to serve his clients and help them achieve their goals.
Paul grew up in Taiwan and is fluent in both Chinese Mandarin and Taiwanese. He moved to the United States when he was 18 years old with minimal English skills and within 6 years he graduated from California State Polytechnic University, Pomona with a Bachelor of Arts in Finance, Real Estate & Law.
Paul joined Progressive in 2014 and has completed over 100 lease and sales transactions. His excellent leasing skills have helped several shopping centers reach 100% occupancy, increase traffic and maximize their property's value. Paul takes tremendous pride in paying attention to the details. He has been a valuable resource to his clients as they have navigated major construction projects, property renovations, and CC&R modifications.
Paul is always learning and working to improve his skills. As a result, he recently completed the course work for the Certified Commercial Investment Member (CCIM) certification and will soon take the exam to complete this highly coveted designation that is held by only 9,000 commercial real estate professionals worldwide.
Some of the tenants Paul has leased space to include Grocery Outlet, Kaiser Permanente, Dollar Tree, Golden Corral, Starbucks, Wing Stop, Jimmy Johns, SunRight Tea, Chuze Fitness, Planet Fitness, T-Mobile, O'Reilly Auto Parts and America's Tire.  
Paul is an active member of the International Council of Shopping Centers (ICSC) and ACRE SoCal.  Paul resides in Rancho Cucamonga and to take a break from making deals, he enjoys golfing and playing basketball.
Clients Represented
Kimco Realty
Duckett – Wilson Development Company
BH Properties
Big Saver Foods
Leyen Foods
Haven City Market LLC
American West Investment Company
蘇柏仁(Paul Su)來自台灣,專精於內陸帝國和聖蓋柏東部的商場投資與租賃。Paul善於了解客戶不同的需求和商場的財務狀況,分析出最適當的計劃幫助客戶達成目標。無論是華人社區,墨西哥人社區,還是美國當地社區,Paul和他的公司團隊都能利用與當地和國際連鎖品牌良好合作關係來幫助客戶達成協議。
蘇柏仁畢業於加州州立大學波莫那分校(加州州立波莫納工業大學)並在2014年加入Progressive Real Estate Partner. Paul成交了超過100件出租和買賣的合作案,他的成交案件包刮Kaiser Permanente, Golden Corral, Starbucks, Chuze Fitness, T-Mobile, Wing Stop, Dollar Tree, O'Reilly, Jimmy Johns, America's Tire, Grocery Outlet, SunRight Tea, and Planet Fitness.
蘇柏仁積極參與相關產業的活動與展覽,他是國際購物中心協會(ICSC)的會員. 蘇柏仁熱衷於籃球,正在學習高爾夫球。居住在Rancho Cucamonga。