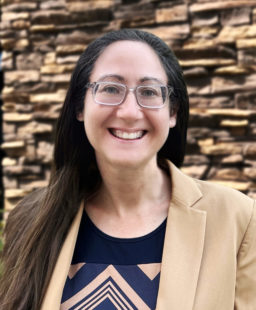 Roxy Klein
Vice President, Retail Leasing & Sales
CA License DRE #01264392
View Current Listings
Background
Roxanne "Roxy" Klein is a Commercial Sales & Leasing Specialist. She is focused on the leasing and sale of commercial properties in SoCal's Inland Empire and San Gabriel Valley regions. With over 20 years of real estate and business management experience, Roxy's expertise includes leasing, sales, client relations, landlord and tenant representation, contract negotiation, research, and marketing.
Roxy has been involved in the leasing of several retail properties with numerous corporate retailers including Dunkin', Circle K, 9 Rounds, Broken Yolk Cafe, T-Mobile, Crumbl Cookies, & Capriotti's.
Prior to joining Progressive, Roxy was a Senior Associate with NAI Capital's Ontario office where she specialized in the sale and leasing of retail and industrial properties.
Previous to that she successfully owned and operated a business that offered high-quality marketing and promotional products as well as a business providing professional photography. Her strong marketing and photography skills have enabled Roxy to create top-notch marketing materials to promote her client's property listings and drive results.
Roxy's favorite aspect of commercial real estate is canvassing to connect Tenants to vacancies she is leasing, and Buyer's to properties she is selling. Her canvassing practices include in-person door to door, in-person networking events, phone calls, and using technology including social media, instant messaging, and online research tools. She prides herself on her responsiveness, her work ethic, and her dedication to her clients.
Roxy graduated from the University of La Verne with a Bachelor of Science in Business, Marketing and Law. 
MEMBERSHIPS & AFFILIATIONS Roxy is Co-Chair of the Retail Broker's Network Landlord's Rep Council. The Retail Broker's Network is a nationwide network of over 55 independent brokerage firms that operate throughout North America. Roxy is also the Vice President of Acre, the Association of Corporate Real Estate Executives of Southern California. Roxy's performance on Crexi puts her in the top 1% of all users and was recognized by Co Star as a 2022 Power Broker annual award winner. Additionally, she is a member of the International Council of Shopping Centers (ICSC) and the Chino Valley Chamber of Commerce.
Select Clients Represented
Kimco Realty
Seagrove Property Group
KJF Partners
Financial Partners Credit Union
The Festival Companies
Lewis Retail Centers
Sage Investco
Kosmides Family Trust
Jagged Edge Corp.
Edennis Property LLC
Smaldino Investments, LLC
Tu Properties
Himada Properties, LLC
ARIA Management, LLC
Crafts & Cranks, INc.
Select Tenants Represented
Dunkin
Capriotti's
Crumbl Cookies
Prime Communications
R & B Tea
Cricket Wireless
Broken Yolk Cafe
AFC Urgent Care
Caliber Collision
Wing Zone
Daniels Jewelers
Chino Champion