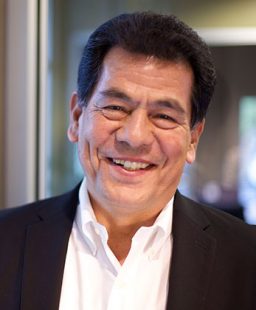 Victor Buendia
Senior VP, Business & Commercial Real Estate Sales
CA License DRE #01869089
View Current Listings
Background
Victor Buendia is an expert in the sale of gas station and car wash business properties. Victor has developed this unique niche over the past five years and has become one of California's leading brokerage professionals focused on this specialty product type.
By specializing in the sale of gas station and car washes, Victor not only understands the valuation of these properties, but all of the challenges of navigating the parties through the escrow process including working with the oil companies, alcohol & beverage commission, lenders, real & personal property appraisers, lawyers, environmental consultants, title and escrow.
Having previously had his own aircraft parts company, as well as ownership in restaurants, automotive repair facilities, and car lots, he brings a substantial amount of business knowledge and empathy to his clients. Having walked in their shoes, he utilizes his background to help his clients achieve their business and financial goals.
He is a student of the industry having studied with some of the leading trainers of the sales industry including Tom Hopkins, Jim Rohn, and Roger Dawson. He loves to read and listen to training audios while he drives so that he can constantly be enhancing his knowledge and ability to serve his clients.
For 10 years, Victor was the owner of Universal Aviation, an aircraft parts company that sold instrument control parts to airlines all throughout the world. He travelled extensively throughout the world to meet with clients, but it was during this period of time that he mastered the art of communicating across cultures. Although Victor is adept at phone & texting communication, he much prefers to meet one on one with his clients in an effort to build long lasting and mutually beneficial relationships. Victor drives over 30,000 miles a year visiting his clients throughout the region.
Victor is fluent in Spanish and is quick to point out that his name, "Buendia", means "good day" which is the attitude he brings to everyone he encounters.
Victor resides in Big Bear and is very proud of his daughter who recently graduated from Northwest Nazarene University.