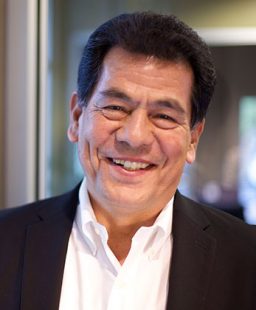 Victor Buendia
Senior VP, Business & Commercial Real Estate Sales
CA License DRE #01869089
View Current Listings
Background
Victor is an industry leader in the sale of gas station, car wash, restaurant and business opportunities primarily that include the real estate. Victor has successfully sold properties including Jurupa Valley, Apple Valley, Ontario, Temecula, Norco, Corona, and Bloomington . Victor has been a featured guest of the Professional Carwashing & Detailing podcast called PC&D Unscripted.
Victor understands the uniqueness of such transactions including the requirement to allocate the purchase price between business and real estate, the negotiation of both a real estate and business purchase agreements, the transfer of alcohol licenses, working closely with lenders and appraisers to insure successful financing, the frequent requirement to get the buyer approved by the national brands, the need to work with a qualified escrow officer to handle sales tax & UCC filings; and the need to have a smooth transition which includes closing day inventory, employee retention, and transfer of point of sale services. Victor recognizes that business sales are unique as they are highly complicated and are frequently very personal between the buyer, seller, and the affected employees. Victor understands the importance of staying involved every step of the way of the way and is present throughout the entire transaction including the need push parties to keep moving forward to a successful close.
He is a student of the industry having studied with some of the leading trainers of the sales industry including Tom Hopkins, Jim Rohn, and Roger Dawson. He loves to read and listen to training audios while he drives so that he can constantly be enhancing his knowledge and ability to serve his clients.
Victor has been very active in the real estate business since 2009. Having entered the business during challenging economic times, Victor knows that success only comes through providing great service to his clients. Prior to joining Progressive Real Estate Partners (PREP), Victor was associated with UBI Business Brokers. Prior to entering the real estate business, Victor was the owner of Universal Aviation, an aircraft parts company that sold instrument control parts to airlines all throughout the world. He travelled extensively throughout the world to meet with clients, but it was during this period of time that he mastered the art of communicating via the phone. Despite these communication skills, Victor much prefers to meet one on one with his clients in an effort to build long lasting and mutually beneficial relationships.
Victor is fluent in English & Spanish and is quick to point out that his name, "Buendia", means "good day" which is the attitude he brings to the office and his clients.
At PREP, Victor's goal is to combine his sales and business knowledge with the tools and resources that PREP has to offer in an effort to solve the real estate needs of buyers, sellers, landlords, and tenants.