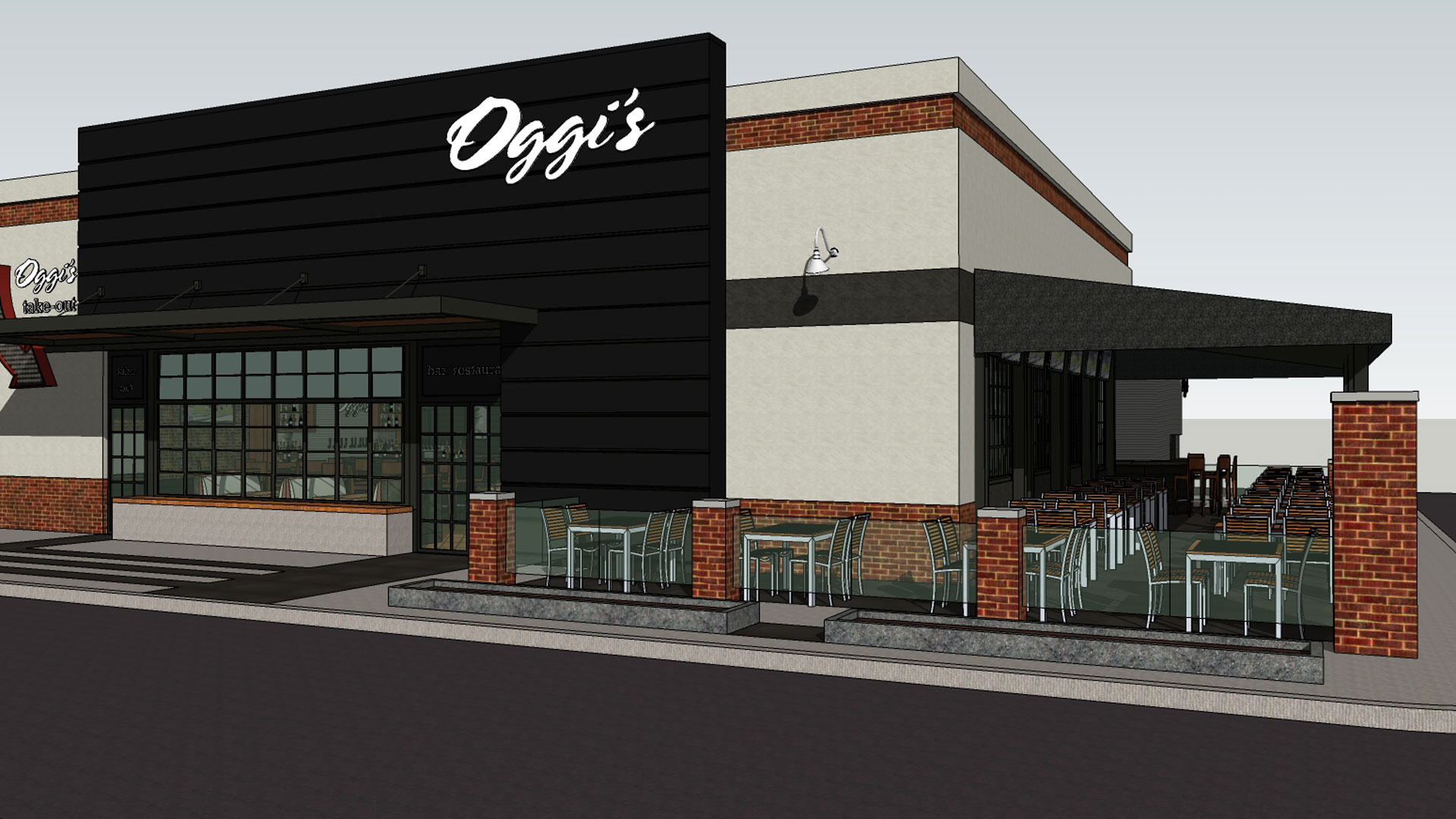 • Oggi's Pizza and Brewing Company AND California Fish Grill will be opening soon at Colonies Crossroads
Rancho Cucamonga, CA – July 7, 2015 – Progressive Real Estate Partners, a leading Inland Empire retail brokerage, announced the signing of two new restaurant leases totaling 7,940 square feet at the Colonies Crossroads shopping center in Upland, California. The restaurants, Oggi's Pizza and Brewing Company and California Fish Grill are both new ground-up construction and will join other popular dining spots at the center including Chili's Grill and Bar, Panera Bread, Chipotle, The Habit, Pick Up Stix and Pieology.
Progressive Real Estate Partners retail expert Paul Galmarini handles the leasing for Colonies Crossroads and represented the owner on both deals:
• Oggi's Pizza and Brewing (5,240 SF) – The sports themed microbrewery restaurant is known for their fresh made-to-order pizza, pasta and selection of award winning craft beers. Oggi's has locations throughout Southern California and Upland will be their 3rd Inland Empire location. The restaurant will feature the new Oggi's prototype with an updated interior décor package and inviting outdoor patio. Oggi's is scheduled to open in late 2015 or early 2016. For more information visit www.oggis.com.

• California Fish Grill (2,700 SF) – The restaurant offers a great seafood dining experience in a casual setting at an affordable price. Menu favorites include a choice of grilled or fried seafood entrees, salads and a wide variety of fish tacos. Headquartered in Brea, California, this will be California Fish Grill's 12th Southern California restaurant and first Inland Empire location. The restaurant is scheduled to open in early 2016. For more information visit www.cafishgrill.com.
The 1.1 million square foot Colonies Crossroads has excellent visibility on the I-210 freeway corridor with an average daily traffic count of 165,000. The regional community center is home to more than 75 stores including Target, ULTA, Dicks Sporting Goods, Bed Bath & Beyond, Nordstrom Rack, Toys R Us and BevMo. Furthermore the center enjoys strong demographics with over 295,000 people residing in a 5-mile radius with an average household income of over $82,000. In addition the location benefits from a daytime marketplace population of over 290,000 employees in a 5-mile radius.
"The superb regional location, new construction, excellent co-tenancy, and strong demographics made this the perfect location for both Oggi's Pizza and California Fish Grill to expand their concepts to a new customer base", according to Paul Galmarini. "There continues to be a strong demand for new restaurants in Southern California's Inland Empire market and Colonies Crossroads is excited to bring these new dining options to the community". Galmarini added.
About Progressive Real Estate Partners
Progressive Real Estate Partners (PREP) is a boutique commercial brokerage firm headquartered in Rancho Cucamonga, California. Founded in 2008, the firm specializes in the leasing and sale of retail properties in Southern California's Inland Empire market. The office is also the exclusive Inland Empire representative of the Retail Brokers Network (RBN). Since the firm's inception Progressive has completed over 500 lease and sales transactions in over 35 cities throughout the region. Progressive uses the latest marketing and brokerage techniques to help retailers and property owners achieve their real estate goals. PREP is led by Brad Umansky, founder and president. For further information visit www.progressiverep.com.
You can also follow Progressive Real Estate Partners on Linkedin, Twitter (@Progressive_REP) or Facebook (facebook.com/ProgressiveRealEstatePartners).