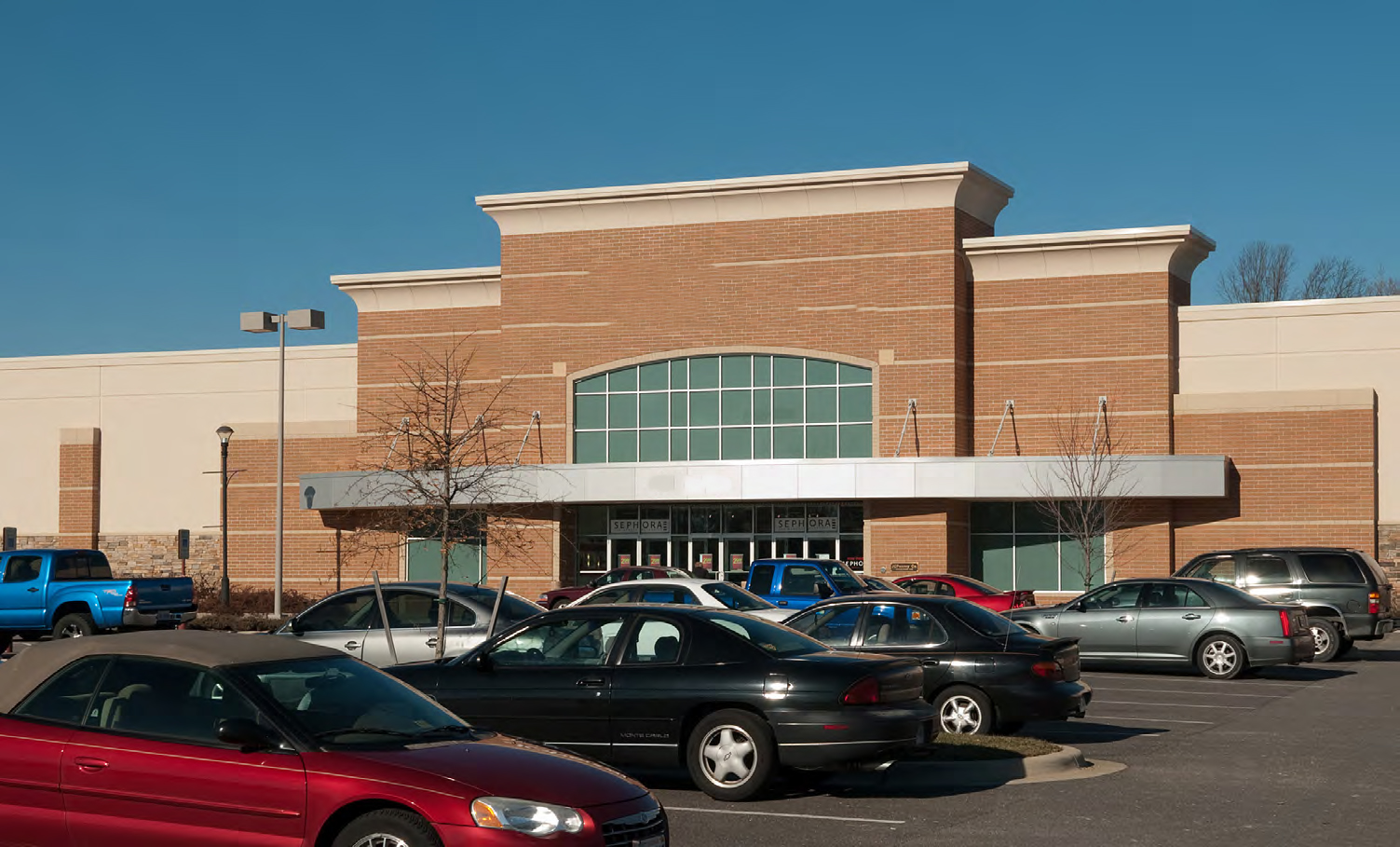 Rancho Cucamonga, CA – September 12, 2016 – Progressive Real Estate Partners and The Shopping Center Group announced today the sale of a 103,780 square-foot former JC Penney building for $3.2M in an all cash transaction.  The building is located at 500 Marquis Parkway in Williamsburg, VA and is part of the 268,000 square-foot Marquis Parkway Center which includes Best Buy, Kohl's, Dick's Sporting Goods and Sam's Club (opening 2016) and is directly across from Target.
Investment sales experts Frank Vora, CCIM of Progressive Real Estate Partners and Debra Ramey of The Shopping Center Group exclusively marketed the property and represented the seller, a private New Hampshire based-investor.  David Andrews of the Shopping Center Group represented the buyer, a private Richmond, VA based-developer.
Built in 2007, the 103,780 square-foot retail building is easily divisible and features a modern design and has prominent highway visible pylon signage.  The center is ideally situated off the heavily traveled Interstate 64, the region's primary thoroughfare between Norfolk and Richmond, and averages a daily traffic count of 81,000.  It is also part of the over 200 acre master planned Marquis development that is zoned for over 1M square-feet of mixed-use retail/entertainment.  Furthermore, the center is in close proximity to several major tourist attractions including WaterCountry USA, Busch Gardens and Colonial Williamsburg, which combined attract over 4M visitors each year.  The property also enjoys strong demographics with a population of 151,295 people with an average household income of over $85,000 within 10 minutes of the location.
"The building's excellent location, newer construction and strong co-tenancy made it a highly desirable investment to a large pool of investors," according to Frank Vora, Senior Vice President at Progressive Real Estate Partners.   "Furthermore the property was "free and clear" of any debt creating an attractive opportunity for the buyer to take advantage of the record low interest rates and favorable loan terms currently available in the market."
About Progressive Real Estate Partners
Progressive Real Estate Partners (PREP) is a boutique commercial brokerage firm headquartered in Rancho Cucamonga, California. Founded in 2008, the firm specializes in the leasing and sale of retail properties in Southern California's Inland Empire market.  The office is also the exclusive Inland Empire representative of the Retail Brokers Network (RBN). Since the firm's inception Progressive has completed over 500 lease and sales transactions in over 35 cities throughout the region. Progressive uses the latest marketing and brokerage techniques to help retailers and property owners achieve their real estate goals. PREP is led by , founder and president Brad Umansky. For further information visit www.progressiverep.com.