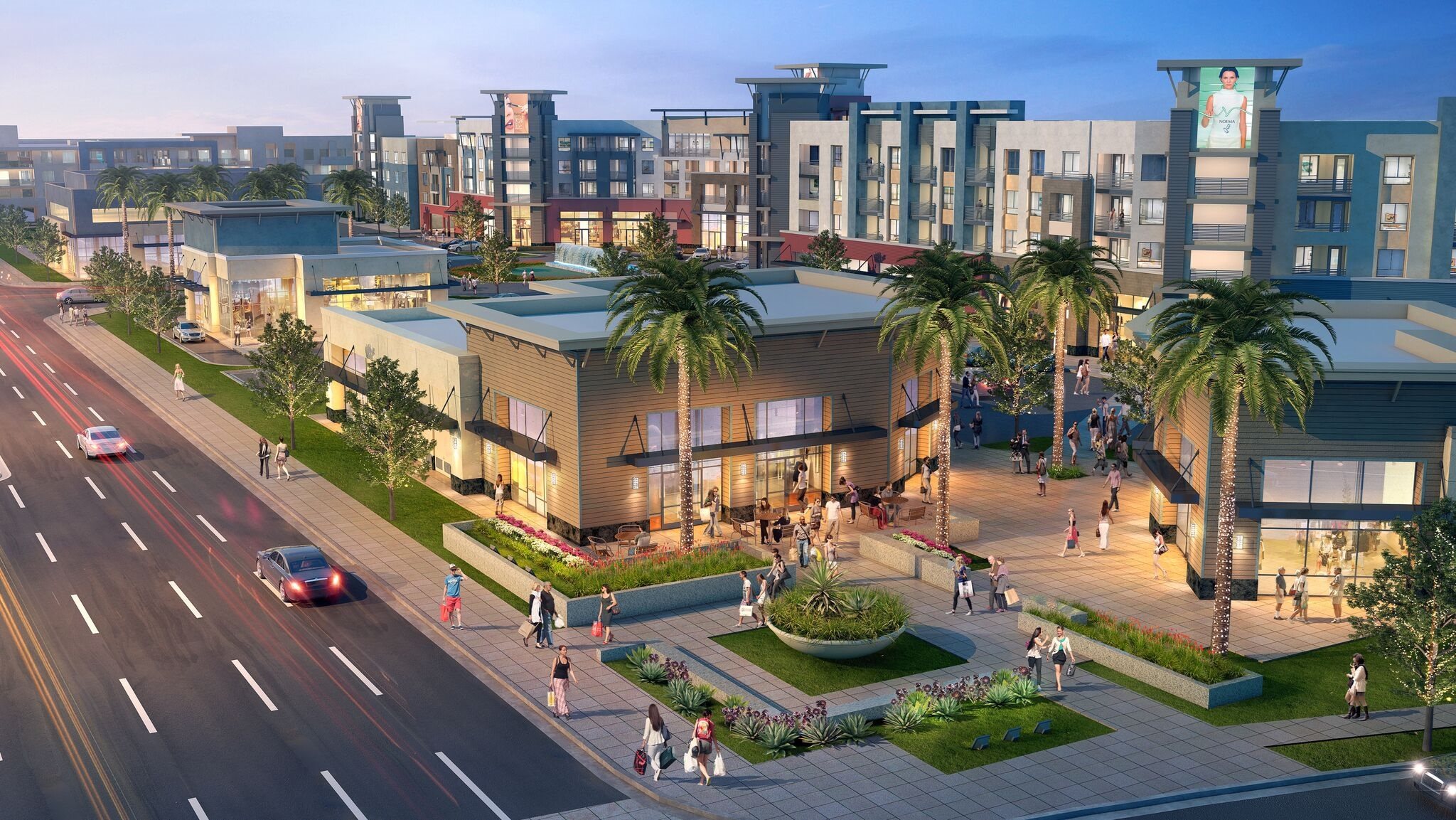 Rancho Cucamonga, CA – August 3, 2017  – Progressive Real Estate Partners announced today the signing of the first round of retail leases at Metro at Main, a brand new mixed use community located at North Main and Rincon Streets in Corona, California directly across from the North Main Corona Metrolink Station.  The project, which features over 60,000 square feet of retail space and 868 luxury high rise residential spaces, is ideally located in a vibrant trade area with over 80,000 employees and 143,000 residents within 10 minutes of the property.
Progressive Real Estate Partners leasing specialists Paul Galmarini and Gretchen Lastra represented the landlord in the following six transactions totaling 9,776 square feet:
Coffee Bean & Tea Leaf – 1,845 SF
America's Best Vision – 3,138 SF
Poki Cat – 1,398 SF
Organic Junkie – 859 SF
Meraki Salon – 1,337 SF
Union Barber & Beer Lodge – 1,199 SF
The luxury residences at Metro at Main recently opened for occupancy and construction is already underway on the 60,000 square-foot retail component.  The center offers a variety of street front, tuck-under and multi-level retail spaces ranging in size from 850sf to 10,000sf and will feature stylish modern architecture and plenty of convenient parking.
"Metro at Main is all about providing a community that combines luxury living with distinctive shops and services in one convenient highly desirable location.  The retail center will provide the residents exciting on-site retail and dining choices as well as serve the needs of the local trade area." according to Brad Umansky,  President of Progressive Real Estate Partners.
Metro at Main enjoys outstanding visibility on Main Street and is adjacent to the newly built Artisan and One11 luxury apartment communities both of which are currently over 95% occupied.  Furthermore, in addition to being directly across from the Inland Empire's busiest Metrolink station with an average of 900 riders per day, the center is also surrounded by over 21 million square feet of industrial and office facilities and is across from the newly renovated Corona Community Center. The project is also immediately north of the newly expanded 91 Freeway.
According to Gretchen Lastra, Senior Retail Specialist at Progressive Real Estate Partners, "The combination of Metro at Main's superior location, strong transit orientation and brand new construction within a dynamic mixed use community has generated significant interest and excitement from retailers".
About Progressive Real Estate Partners
Progressive Real Estate Partners (PREP) is a boutique commercial brokerage firm headquartered in Rancho Cucamonga, California. Founded in 2008, the firm specializes in the leasing and sale of retail properties in Southern California's Inland Empire market.  The office is also the exclusive Inland Empire representative of the Retail Brokers Network (RBN). Since the firm's inception Progressive has completed over 500 lease and sales transactions in over 35 cities throughout the region. Progressive uses the latest marketing and brokerage techniques to help retailers and property owners achieve their real estate goals. PREP is led by Brad Umansky, founder and president.