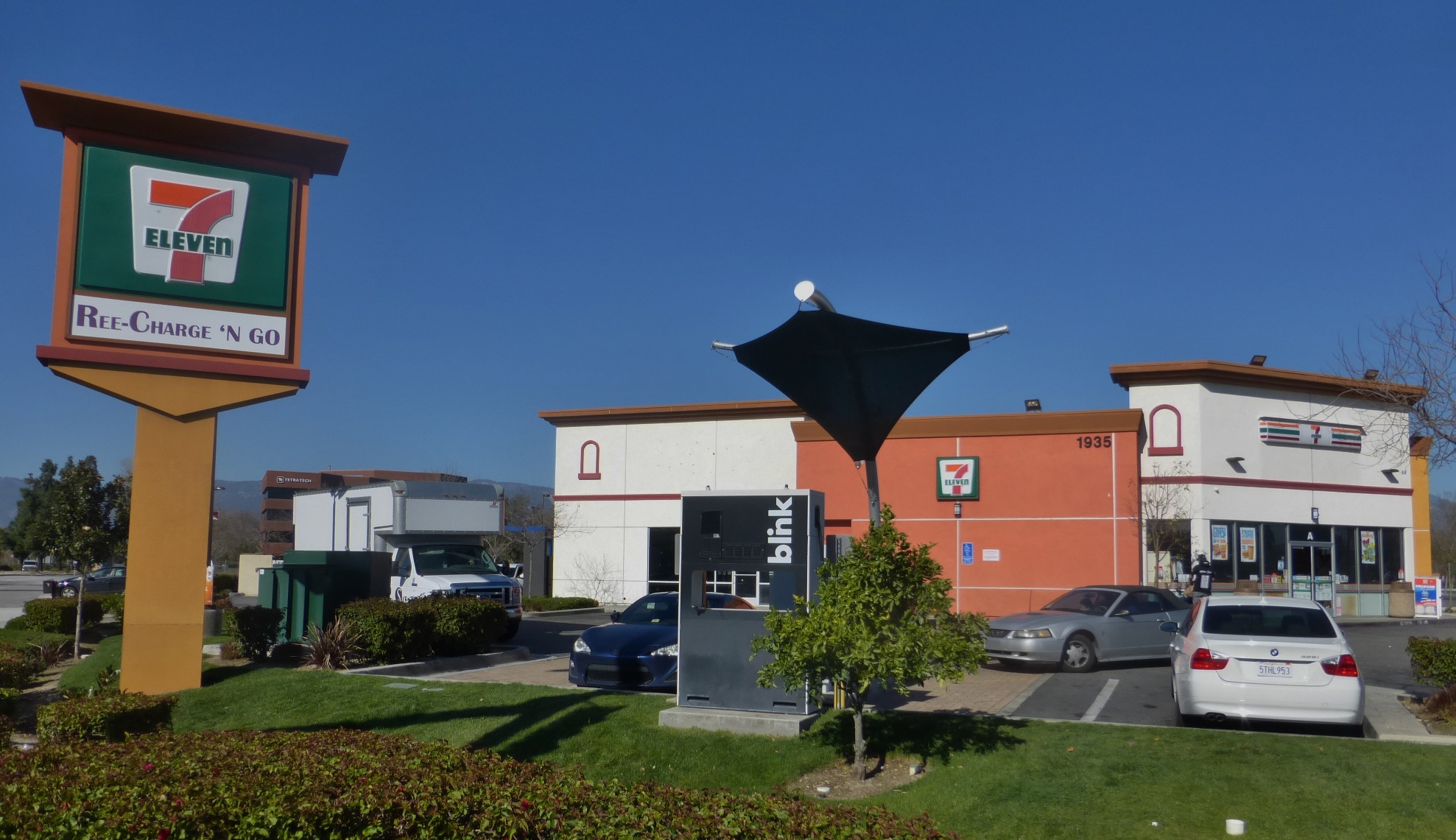 Rancho Cucamonga, CA – April 18, 2017 – Progressive Real Estate Partners, a leading Inland Empire retail real estate brokerage firm, announced today the sale of a 7-Eleven anchored multi-tenant retail center located at 1935 S. Waterman Avenue in San Bernardino, California.  The property sold for $3.2M in an all cash 1031 exchange transaction.  The center is next to the 153-acre master planned Tri-City Corporate Center and is surrounded by top name retailers, restaurants and hotels.
Progressive Real Estate Partners investment sales experts Greg Bedell, CCIM and Pablo Velasco exclusively represented the buyer, a private Orange County, California based investor.  Bedell and Velasco had also represented the buyer in the sale of Yucaipa Plaza and this transaction, which was identified AND closed within the 45-day ID period, fulfilled the replacement requirement of the 1031 exchange.  Furthermore the center provides the investor with an asset that better fits their risk profile and overall portfolio.
Built in 2012, the 4,208 square-foot center features a corporate-guaranteed 7-Eleven with 10 years remaining on the lease term, Chase ATM and a vacant shop space.  Progressive Real Estate Partners has been retained to facilitate the leasing of the 1,350 square-foot vacancy which will create immediate additional value for the buyer.   Ideally located on San Bernardino's main commercial thoroughfare, the center has prominent monument signage and enjoys excellent visibility at the signalized corner of Waterman Avenue and Hospitality Lane with a daily traffic count of over 70,000.
"The center's strong credit tenancy, superior high-profile corner location adjacent to Tri-City Corporate Center and newer construction made the listing very attractive to the buyer," according to Greg Bedell, Vice President of Investment Sales.
Pablo Velasco, Vice President of Leasing and Sales added, "This was the investor's first 1031 exchange transaction and we were able to help them successfully navigate the process and acquire a superior piece of real estate with better cash flow. SoCal's Inland Empire continues to be a strong marketplace for commercial real estate investors looking to add value to their portfolios."
About Progressive Real Estate Partners
Progressive Real Estate Partners (PREP) is a boutique commercial brokerage firm headquartered in Rancho Cucamonga, California. Founded in 2008, the firm specializes in the leasing and sale of retail properties in Southern California's Inland Empire. The firm is also the exclusive Inland Empire representative of the Retail Brokers Network (RBN).   Since the firm's inception Progressive has completed over 500 lease and sales transactions in over 35 cities throughout the region.  Progressive uses the latest marketing and brokerage techniques to help retailers and property owners achieve their real estate goals.   The firm is led by Brad Umansky, founder and president.