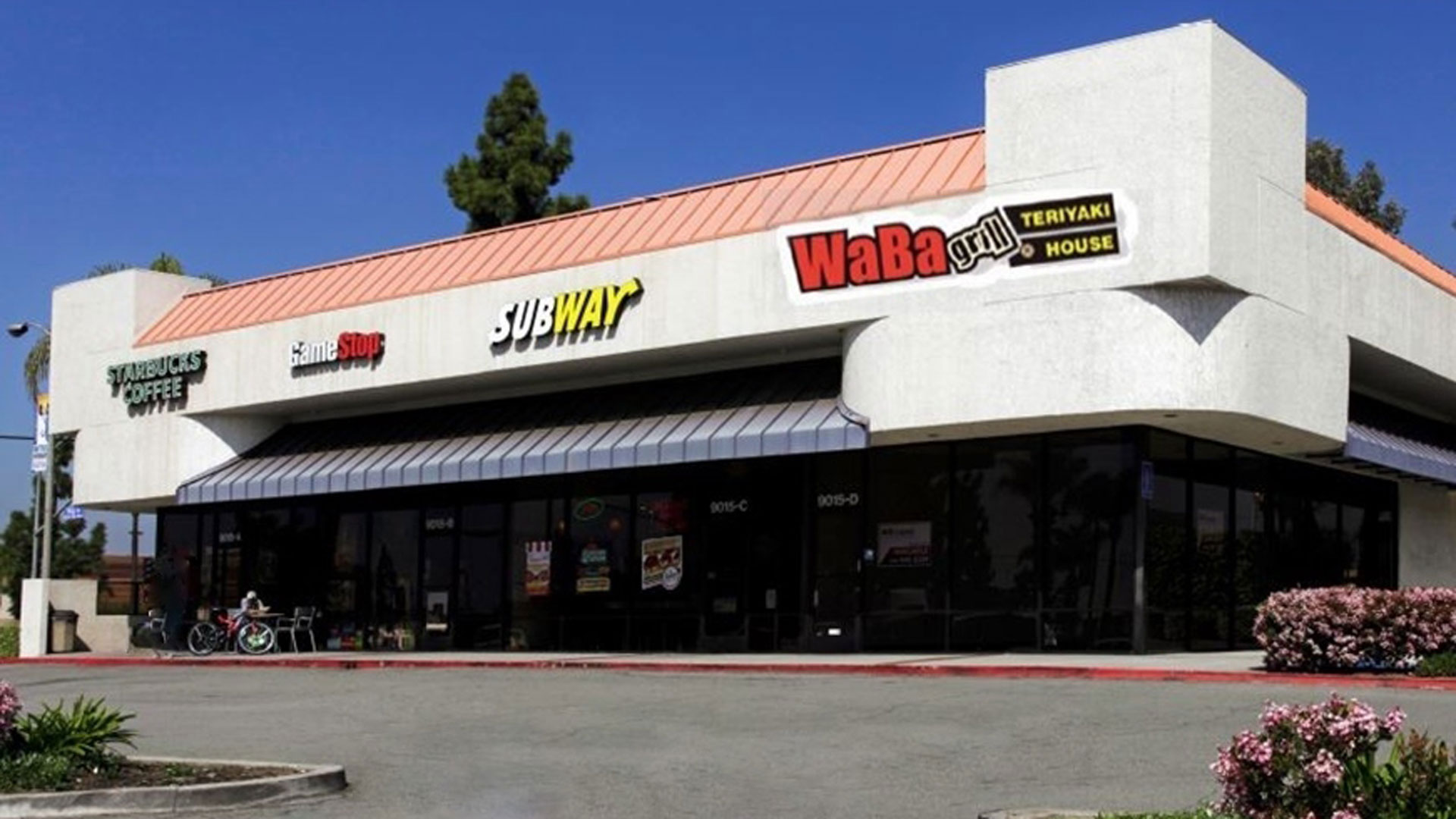 Rancho Cucamonga, CA – December 28, 2015 – Progressive Real Estate Partners, a leading Inland Empire retail brokerage, announced today the sale of a 100% leased, 4,875 square-foot pad building at the Montclair Promenade. The property sold for $2.45 million ($503 psf) in a 1031 exchange transaction. Located at 9015 Central Avenue in Montclair, California, the center is surrounded by over 2M square feet of retail including the 1.3M square-foot regional Montclair Plaza shopping anchored by Nordstrom, Macys and JC Penney.
Progressive Real Estate Partners investment sales expert Greg Bedell represented the buyer, a private San Clemente-based investor. The seller was a private investor based in Montebello.
The fully leased pad building was built in 1983 and features national and regional tenants Starbucks, Subway, GameStop and Waba Grill (opening soon). The pad is part of the 111,000 square-foot Montclair Promenade that is also home to Tools R Us, Sleep Train, Friar Tux Shop, Paradise Buffet and Super Cuts. Other neighboring retailers include Target, Best Buy, Petco, Sports Authority and Pier 1 Imports. The center is less than a ¼ mile from the heavily-traveled I-10 freeway and is located at a busy signalized corner with a traffic count of 35,000 cars per day.
According to Greg Bedell, Investment Sales Associate at Progressive Real Estate Partners, "This transaction was procured off-market through relationships that Progressive has with both the buyer and seller. We pride ourselves on building long-term relationships and being able to provide our clients excellent opportunities and service. The pad building's superior location and 100% occupancy with credit tenants was very attractive to the buyer and the seller was able to achieve their goal of closing before year-end." Bedell added "This sale is another good representation of the increased demand we are seeing from our clients to acquire well-located, high profile retail assets in Southern California's popular Inland Empire market."
About Progressive Real Estate Partners
Progressive Real Estate Partners (PREP) is a boutique commercial brokerage firm headquartered in Rancho Cucamonga, California. Founded in 2008, the firm specializes in the leasing and sale of retail properties in Southern California's Inland Empire market. The office is also the exclusive Inland Empire representative of the Retail Brokers Network (RBN). Since the firm's inception Progressive has completed over 500 lease and sales transactions in over 35 cities throughout the region. Progressive uses the latest marketing and brokerage techniques to help retailers and property owners achieve their real estate goals. PREP is led by Brad Umansky, founder and president. For further information visit www.progressiverep.com.