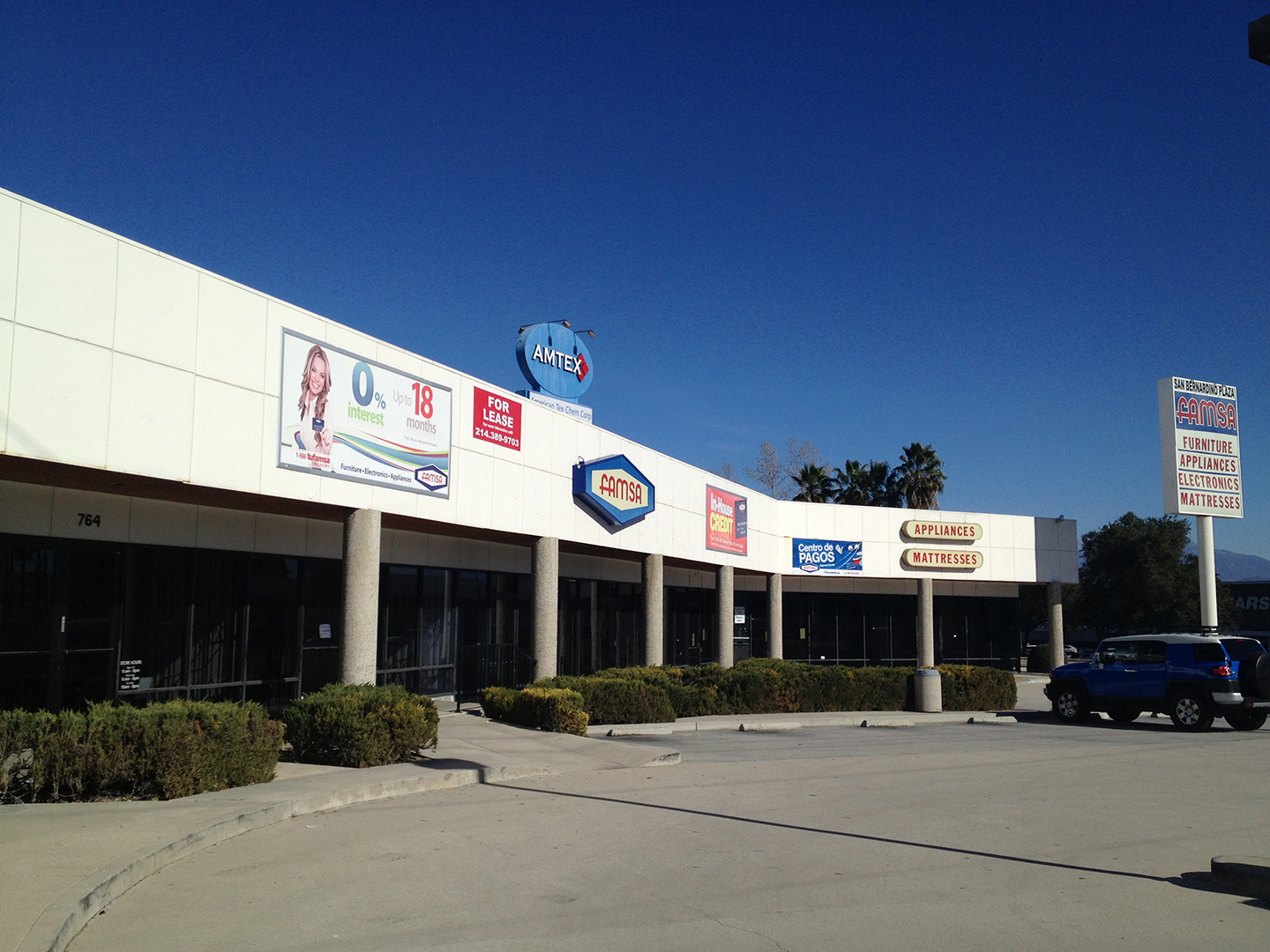 Rancho Cucamonga, CA – June 10, 2014 – Progressive Real Estate Partners announced today the sale of San Bernardino Plaza to Shiekh Shoes, a West Coast based leading footwear and apparel retailer with nearly 140 stores throughout the U.S. The 16,602 square-foot shopping center sold for $1.85 million.  Located at 764 Inland Center Drive, the property is directly across from Inland Center Mall, a 932,000 square-foot enclosed regional shopping mall anchored by Macy's, Sears and Forever 21.
Paul Galmarini of Progressive Real Estate Partners exclusively handled the transaction for both the buyer and the seller. The seller was Hyrosen Properties based in San Bernardino, Calif.
Shiekh Shoes is occupying 6,888 square feet of the building and Progressive Real Estate Partners has been retained as the exclusive broker to lease the remaining space.  According to Paul Galmarini, Senior Retail Specialist of Progressive Real Estate Partners, "Shiekh Shoes accomplished several goals through the transaction. They had outgrown their location in Inland Center mall and this property afforded them the opportunity to expand their store and increase their visibility in terms of both location and signage. In addition, through the lease-up of the center, they are well positioned to realize further upside potential and cash flow".
About Progressive Real Estate Partners
Progressive Real Estate Partners is a boutique commercial brokerage firm headquartered in Rancho Cucamonga, California. Founded in 2009, the firm specializes in the leasing and sale of retail properties in Southern California's Inland Empire and San Gabriel Valley regions.  Since the firm's inception Progressive has completed over 300 lease and sales transactions in over 35 cities throughout the two regions.  Progressive uses the latest marketing and brokerage techniques to help retailers and property owners achieve their real estate goals.   The firm is led by Brad Umansky, founder and president. For further information visit www.progressiverep.com.
You can also follow Progressive Real Estate Partners on Linkedin, Twitter (@Progressive_REP) or Facebook (facebook.com/ProgressiveRealEstatePartners).