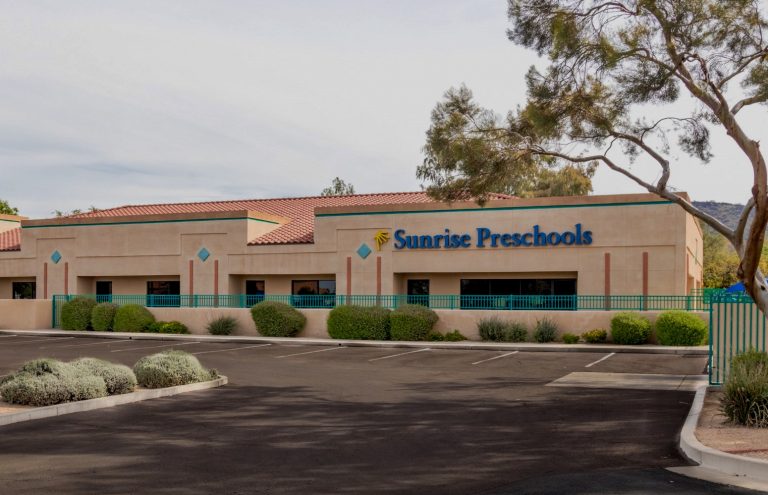 Rancho Cucamonga, CA – May 18, 2021  – Progressive Real Estate Partners, a leading retail real estate brokerage firm, announced the sale of six single-tenant Sunrise Preschool locations in Arizona for a combined total of $16,925,000 in six separate transactions over the last several months.  The properties are located in Glendale, Chandler, Mesa (2), Tempe and Phoenix.
Sunrise Preschools currently operates 29 schools in the greater Phoenix metro area that are all corporately owned by Child Development Schools which has over 250 locations in 11 states.  Child Development Schools is the 6th largest operator of day care centers in the US serving over 43,000 children each year.
Progressive Real Estate Partners' President Brad Umansky and VP of Investment Sales Mike Lin, in cooperation with Ginger Orsi of S.J. Fowler Real Estate, represented the seller, BORG Holdings in the transactions.
The Sunrise Preschool locations sold include:
5801 W. Mohawk Lane, Glendale, AZ – The 8,500 sf location sold for $2.6M and is an outparcel to an EOS Fitness anchored center that also includes Wells Fargo, O'Reilly Auto Parts and Circle K. The property is less than a ½ mile from the 59th Avenue exit off the AZ-101 loop in a high income trade area with average household incomes exceeding $108,000 in a 3-mile radius.
1114 West Elliot Road, Chandler, AZ – The 7,000 sf location sold for $2.3M and is centrally located to the Chandler residential and business community with easy access to the 60, 101 and 10 freeways. The densely populated area has over 133,000 people in a 3-mile radius including over 17,000 children 9 years or younger.
102 N. Lindsay Road, Mesa, AZ – The 8,775 sf preschool sold for $3.8M and is ideally located near the intersection of N. Lindsay Road and E. Main Street with traffic counts of over 38,000 cars per day.  Mesa is the 3rd largest city in Arizona and it tripled its population between 1980 and 2018 to over 511,000 people.
1365 S. Gilbert Road, Mesa, AZ – The 12,485 sf location sold for $3.4M and is ¼ mile from the 60 freeway and situated at a hard corner, signalized intersection with a traffic count of over 48,000 cars per day.  Neighboring retailers include a recently opened Starbucks, Target, Big 5, Harbor Freight, AMF Bowling and Carl's Jr.
4110 West Northern Avenue, Phoenix, AZ – The 7,000 sf location sold for $2.5M is located near the intersection of W Northern Ave. and N 43rd Ave, which has traffic counts of over 64,000 vehicles per day.  Retailers at that intersection include Fry's Food and Drug, Banner Urgent Care, and Sonic Drive-In.
808 East Minton Drive, Tempe, AZ – The 7,000 sf location sold for $2.3M and is located in close proximity to ASU and less than a half mile from the 60 freeway on a retail corridor that includes many national retailers, including Starbucks, Lowe's, Chase Bank, Dunkin Donuts, Big Lots, Jimmy Johns and Bank of America.
Sunrise Preschool caters to children 6 weeks to 12 years of age and offers a variety of programs for infants, toddlers, pre-school and before and after school care. Visit www.sunrisepreschools.com to learn more.
According to Mike Lin, "We found that the market for absolute triple net leased investments with a corporate lease and over 10 years of lease term remaining was very strong. In addition to the economics, buyers recognized the vital importance of in-person child care which was further emphasized by the pandemic and the need for such services regardless of changes in technology."
The seller BORG Holdings will continue to own a portfolio of these schools, but their objective was diversification. According to Umansky, "Helping a client that I have worked with for over 25 years accomplish the goal of diversifying their portfolio into a mixture of single tenant and multi-family properties was very satisfying."
About Progressive Real Estate Partners
Progressive Real Estate Partners (PREP) is a boutique commercial brokerage firm headquartered in Rancho Cucamonga, California. Founded in 2008, the firm specializes in the leasing and sale of retail properties in Southern California's Inland Empire. The firm is also the exclusive Inland Empire representative of the Retail Brokers Network (RBN).   Since the firm's inception Progressive has completed over 1000 lease and sales transactions valued at more than $1B in over 35 cities throughout the region.  Progressive uses the latest marketing and brokerage techniques to help retailers and property owners achieve their real estate goals.