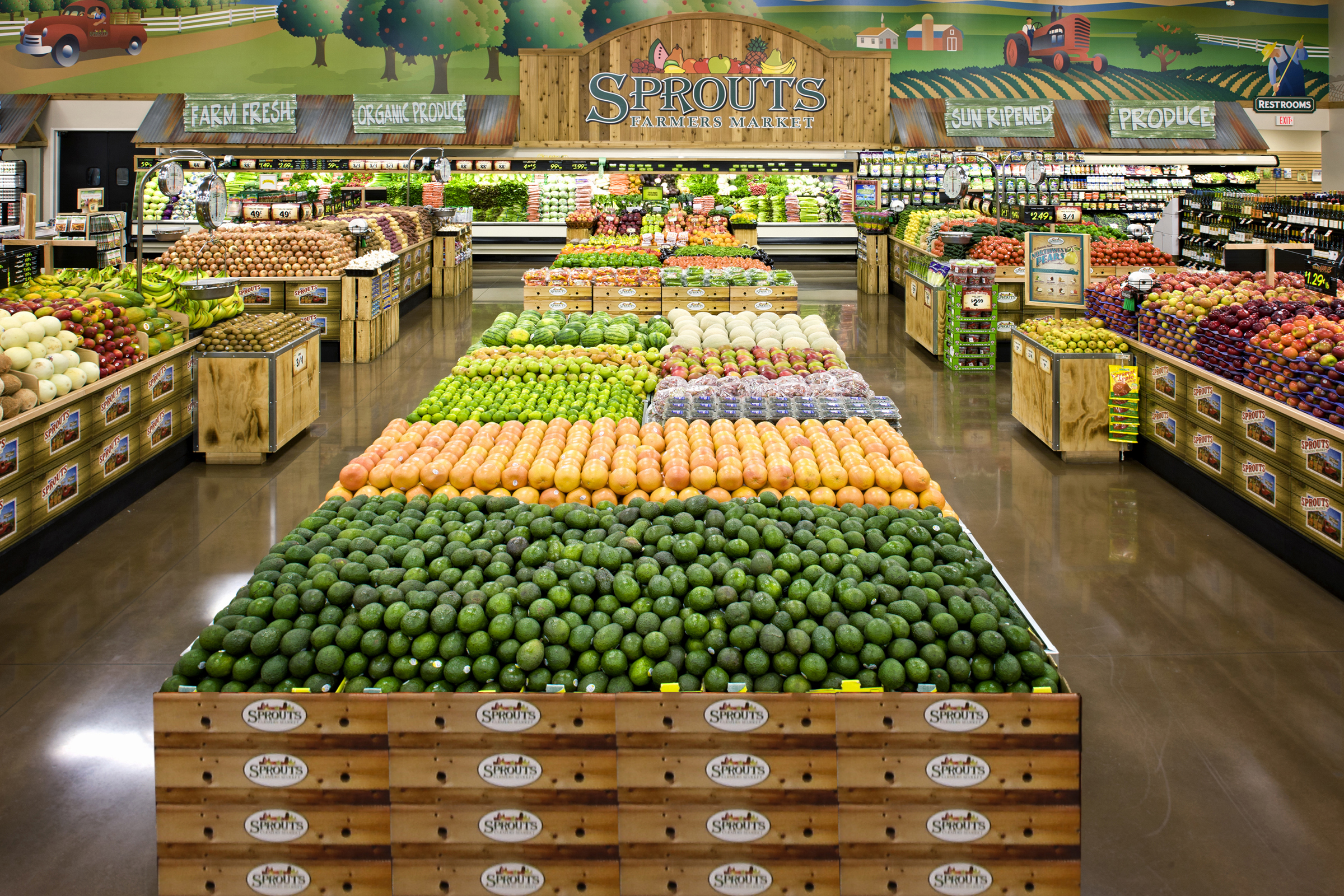 The 35,000+ sf store will be 2nd Sprouts Location in Rancho Cucamonga, CA
Rancho Cucamonga, CA – December 5, 2016  – Progressive Real Estate Partners, a leading Inland Empire retail brokerage firm,  announced today the signing of a new lease with Sprouts Farmers Market for a 35,250 square-foot anchor space at 6701 Carnelian Street in Rancho Cucamonga, California.  The store will be located in the 70,000+ square-foot Alta Loma Plaza neighborhood center at the southeast corner of 19th Street and Carnelian Street and is expected to open in spring of 2017.
The Progressive Real Estate Partners team of Brad Umansky and Paul Galmarini marketed the property and exclusively represented the lessor in the transaction.  Ryan Sullivan of Western Retail Advisors in Irvine, CA represented the lessee.
Sprouts will join Walgreens, Del Taco and several other shops and services at the well-established neighborhood center.  The center is located within a densely populated residential area along the I-210 freeway corridor which is one of the Inland Empire's most affluent areas. There are over 205,000 people within a 7-minute drive and the average household income is in excess of $99,000 within a 5-minute drive.  In addition, the property has excellent visibility, including prominent monument signage, and it sits at a major signalized intersection with a daily traffic count of over 34,800 cars.
Sprouts will be making a multi-million dollar investment in the location for upgrades to both the interior and exterior of the store to reflect the brand and enhance the customer shopping experience.  Sprouts is well-known for its emphasis on healthy living and the store will feature a wide variety of fresh, natural and organic foods as well as fresh produce, full-service deli, meat and seafood counters, fresh baked goods, ready to eat meals, a large variety of gluten-free foods, vitamins and household items.
According to Brad Umansky, President of Progressive Real Estate Partners, "The outstanding demographics and highly desirable location along the 210 freeway corridor made this a very attractive location for Sprouts".  He added, "The store will be a welcome addition to both the shopping center and the surrounding health conscious community when it opens next year".
About Sprouts Farmers Market
Sprouts Farmers Market, Inc. is a healthy grocery store offering fresh, natural and organic foods at great prices. Headquartered in Phoenix, Arizona, Sprouts employs more than 24,000 team members and operates more than 250 stores in thirteen states from coast to coast. For more information, visit www.sprouts.com or @sproutsfm on Twitter.
About Progressive Real Estate Partners
Progressive Real Estate Partners (PREP) is a boutique commercial brokerage firm headquartered in Rancho Cucamonga, California. Founded in 2008, the firm specializes in the leasing and sale of retail properties in Southern California's Inland Empire market.  The office is also the exclusive Inland Empire representative of the Retail Brokers Network (RBN). Since the firm's inception Progressive has completed over 500 lease and sales transactions in over 35 cities throughout the region. Progressive uses the latest marketing and brokerage techniques to help retailers and property owners achieve their real estate goals. PREP is led by Brad Umansky, founder and president.