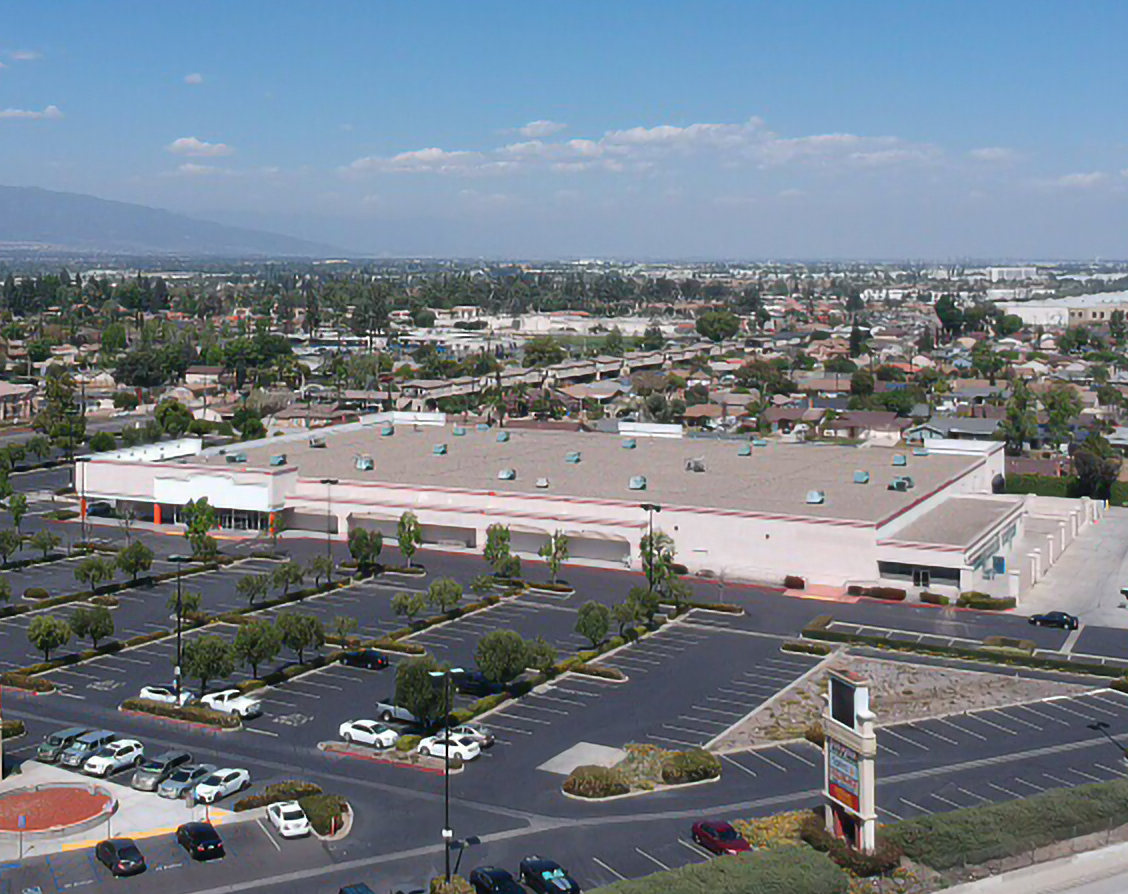 *Planet Fitness is projected to open in early 2020 & will occupy a portion of a former Kmart store
Rancho Cucamonga, CA – July 16, 2019  – Progressive Real Estate Partners, the leading Inland Empire retail brokerage firm, announced today that it has completed a lease with Planet Fitness for a new 24,345 square-foot location at 1670 E. Fourth Street in Ontario, California.
Planet Fitness will be occupying a portion of a former approximately 100,000 square-foot Kmart store that is being sub-divided into three anchor spaces. Progressive Real Estate Partners is currently marketing the other two spaces.  The site is part of the Vineyard Freeway Center with excellent identity and visibility to over 237,000 cars per day on the heavily traveled I-10 freeway which is a major east/west thoroughfare running from Los Angeles to Palm Springs.
Progressive Real Estate Partners' Senior VP Paul Galmarini and VP of Leasing and Sales Paul Su exclusively marketed the property and represented the lessor in the transaction.  Townsand Cropsey with SRS Real Estate represented Planet Fitness.
The new fitness center is expected to open in early 2020 and will be operated by one of the top Planet Fitness franchisees with over 30 locations.  Members will enjoy a wide selection of high-quality, Planet Fitness-branded cardio, circuit and weight-training equipment. The gym will also feature a Beauty Angels area with tanning booths, massage chairs and hydro massage beds.  With over 1800 locations and 13.6 million members, Planet Fitness is well-known for its affordable $10 a month standard membership plan and commitment to a welcoming, non-intimidating environment called the "Judgement Free Zone".
The 151,000 square-foot Vineyard Freeway Center is currently undergoing an extensive exterior renovation that will include new storefront facades, the addition of more parking and upgraded pylon and monument signage.   The center is occupied by a variety of retail, service and food users including a recently opened Golden Corral restaurant.  The dense in-fill location also enjoys excellent demographics with more than 386,000 residents with an average household income of $73,000+ in a 5-mile radius.  Furthermore, there is a strong daytime population of 190,000+ employees within 5-miles.
According to Paul Su, "We faced a number of hurdles in leasing this space and worked closely with the landlord to make the deal happen.  In addition to facilitating the termination of Kmart's lease, the CC&Rs had to be modified to allow the use which also required obtaining the City of Ontario's approval."
Paul Galmarini added, "The strong demographics, excellent location, outstanding freeway signage and visibility were all very attractive to Planet Fitness making this a perfect site for them to open a new location. It is also good news for the shopping center having a new anchor tenant that will help drive more traffic to the property. As consumers have become more health and wellness conscious, fitness centers have rapidly become popular anchor tenants."
 About Progressive Real Estate Partners
Progressive Real Estate Partners (PREP) is a boutique commercial brokerage firm headquartered in Rancho Cucamonga, California. Founded in 2008, the firm specializes in the leasing and sale of retail properties in Southern California's Inland Empire market.  The office is also the exclusive Inland Empire representative of the Retail Brokers Network (RBN). Since the firm's inception Progressive has completed over 1,000 lease and sales transactions in over 35 cities throughout the region. Progressive uses the latest marketing and brokerage techniques to help retailers and property owners achieve their real estate goals.