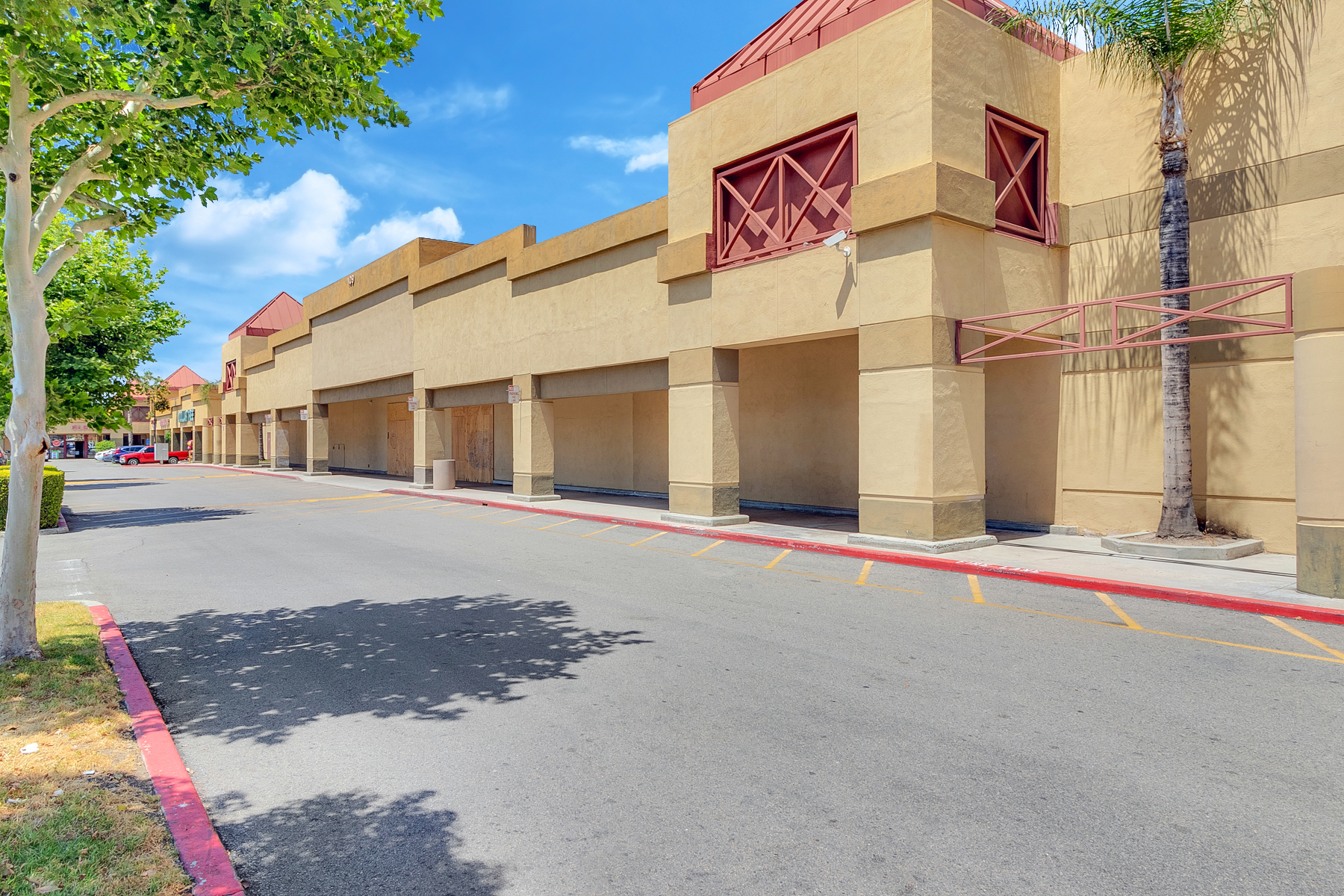 Rancho Cucamonga, CA – January 20, 2021 – Progressive Real Estate Partners, the leading Inland Empire retail real estate brokerage firm, announced today the sale of a former Food 4 Less grocery store located at 109 North McKinley Street in Corona, California for $4,788,000.  The 55,000 square-foot building was sold to Expert Hardware Flooring.  In addition to a retail showroom, the location will also serve as a wholesale distribution center for their commercial flooring clients.
Progressive Real Estate Partners' VP of Investment Sales Greg Bedell and VP of Retail Leasing and Sales Paul Su exclusively marketed the property and represented the seller, a private investor group based in West Los Angeles.  The buyer was represented by Barret Woods with the Ontario office of Lee & Associates.
Built in 1989, the building features an open space floor plan, two loading docks and bay doors, pylon signage along McKinley Ave, expansive parking, and visibility to over 40,000 vehicles per day at the signalized intersection of Magnolia Ave and McKinley Ave. The property is also less than a ½ mile from the heavily-traveled 91 Freeway and is in a heavy commercial area with a low 1.9% industrial vacancy rate within 3 miles of the property.
According to Bedell, "Due to its location and retail market dynamics, we quickly recognized that the highest and best use of this property was a hybrid that included a retail showroom and light industrial.  We specifically targeted that niche with a personalized marketing campaign aimed at brokers representing clients for which the space would be a good fit   Ultimately, this opportunity was a perfect option for Expert Hardware Flooring to relocate and maintain their Inland Empire presence."
Paul Su added, "The buyer obtained their financing through an SBA Loan which has become a valuable tool during the pandemic for users looking to purchase a building to occupy.  Interest rates have dropped below 3% and these types of loans require down payments as little as 10%, making them a highly attractive alternative to leasing for users with some capital available."
About Progressive Real Estate Partners
Progressive Real Estate Partners (PREP) is a boutique commercial brokerage firm headquartered in Rancho Cucamonga, California. Founded in 2008, the firm specializes in the leasing and sale of retail properties in Southern California's Inland Empire. The firm is also the exclusive Inland Empire representative of the Retail Brokers Network (RBN).   Since the firm's inception Progressive has completed over 1,000 lease and sales transactions valued at more than $1B in over 35 cities throughout the region.  Progressive uses the latest marketing and brokerage techniques to help retailers and property owners achieve their real estate goals.