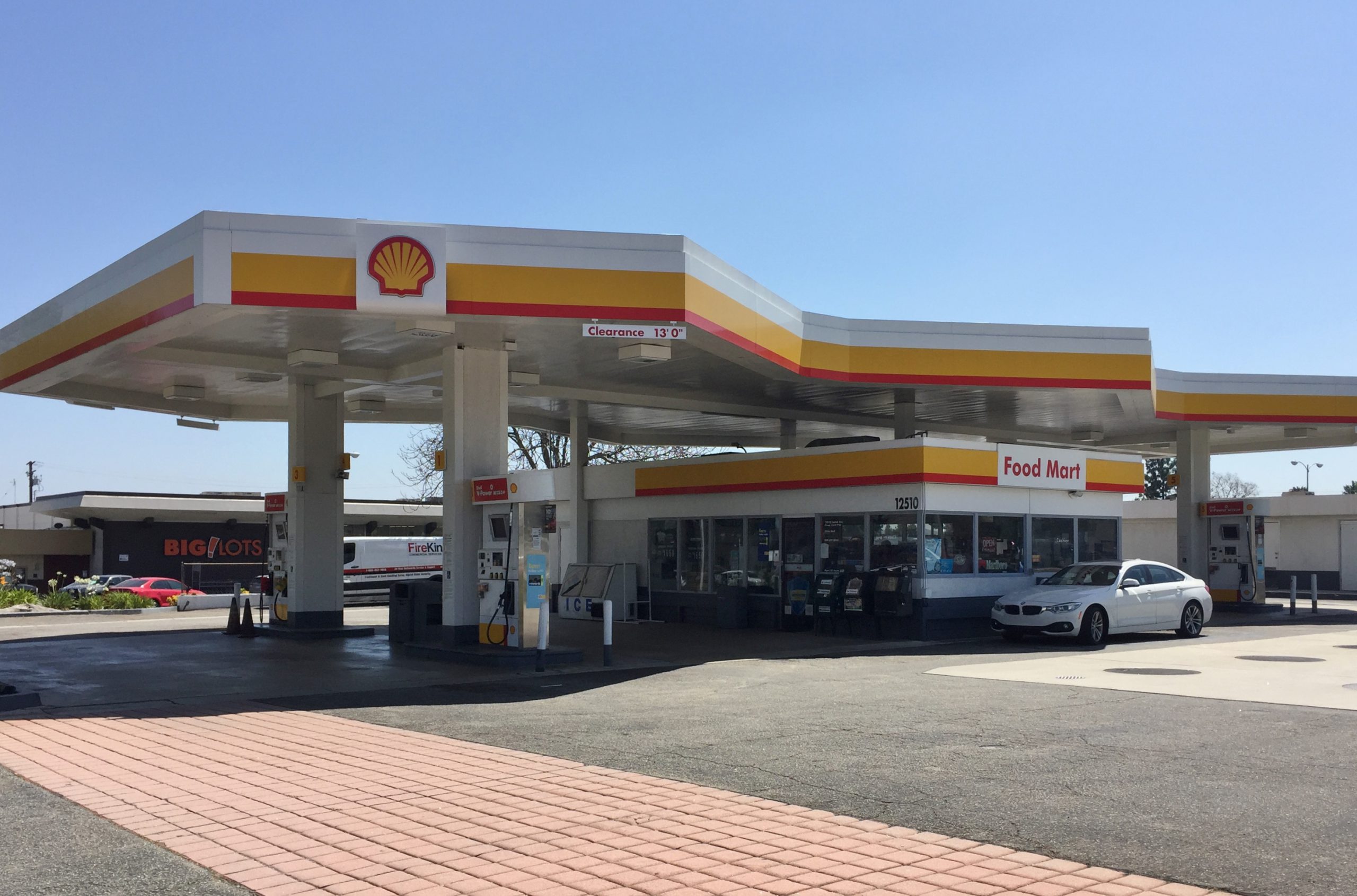 Rancho Cucamonga, CA – July 16, 2018 – Progressive Real Estate Partners, the Inland Empire's leading retail real estate brokerage firm, announced today the $2.9M sale of a free-standing Shell Gas Station and Convenience Store located at 12510 Central Avenue in Chino, California.  The station is located on a hard signalized corner at a busy four way intersection with traffic counts of 50,000+ cars per day.
Progressive Real Estate Partners brokers Victor Buendia, Business and Commercial Real Estate Sales Specialist and Mike Lin, Retail Specialist represented both the buyer and the seller in the transaction.  The seller was a Los Angeles-based private investor and the buyer is a Corona-based private investor that operates numerous ARCO gas stations throughout the Inland Empire.  This will be the buyer's first Shell branded station.
Built in the mid-1980s, the well-established station has four 10,000 gallon tanks and an 840 square foot 24-hour convenience store.  The full service store offers a variety of snacks, to-go coffee, drinks, beer and wine as well as an ATM.  The $2.9M purchase price included both the business and the real estate (approx. ½ acre).  The station is ideally located at a busy signalized intersection on Central Avenue which is a major north/south thoroughfare.  It is the only gas station at the intersection with Starbucks, Wells Fargo Bank and Jack in the Box on the other three corners.
"Gas stations are in high demand in today's market, and this property was no exception, due to its prime location at one of the busiest intersections in Chino.  These transactions can also be very complex due to environmental considerations and other factors related to this type of use.  In this case there were several maintenance items that had to be addressed and we worked diligently with the buyer and seller to resolve those issues and achieve their real estate goals." according to Victor Buendia.
Mike Lin added, "Through our marketing efforts we were able to successfully generate a high level of interest and ultimately selected a highly qualified buyer who is an experienced and successful gas station operator.  SoCal's Inland Empire continues to be a strong marketplace for commercial real estate investment of all types and we expect that to continue for the foreseeable future."
About Progressive Real Estate Partners
Progressive Real Estate Partners (PREP) is a boutique commercial brokerage firm headquartered in Rancho Cucamonga, California. Founded in 2008, the firm specializes in the leasing and sale of retail properties in Southern California's Inland Empire. The firm is also the exclusive Inland Empire representative of the Retail Brokers Network (RBN).   Since the firm's inception Progressive has completed over 750 lease and sales transactions in over 35 cities throughout the region.  Progressive uses the latest marketing and brokerage techniques to help retailers and property owners achieve their real estate goals.   The firm is led by Brad Umansky, founder and president.