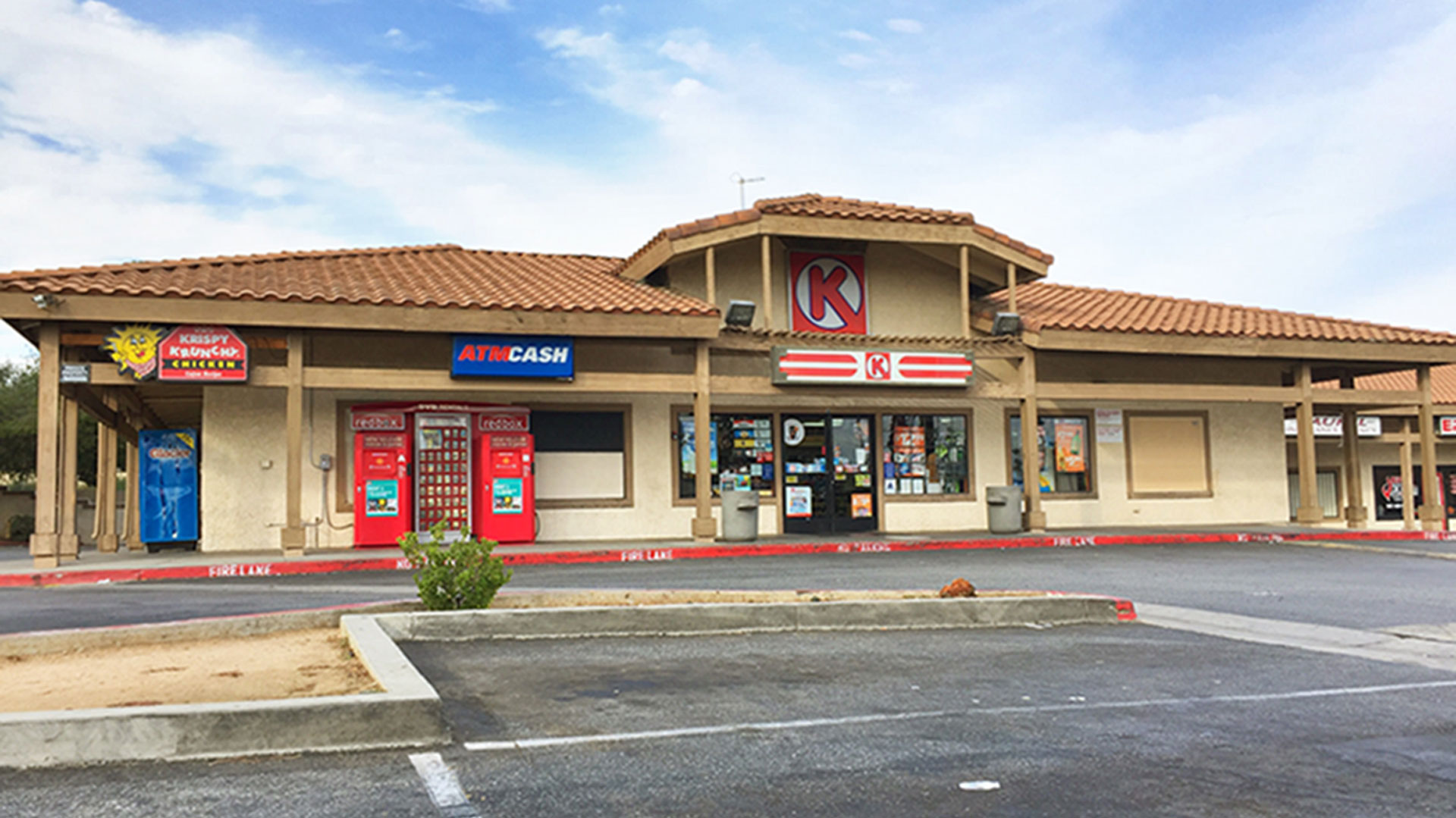 Rancho Cucamonga, CA – March 15, 2016 – Progressive Real Estate Partners, a leading Inland Empire retail real estate brokerage, announced today the sale of Plaza De Majorca, a 38,872 square-foot shopping center. The fully leased property sold for $5.83 million in a 1031 exchange transaction. Plaza De Majorca is located at 12220 Pigeon Pass Road in Moreno Valley, CA and is anchored by Circle K and Farmer Boys, both of which have been tenants since the center opened in 1985. The well-established center is located directly across from Home Depot and a high volume In-N-Out restaurant.
Progressive Real Estate Partners retail investment sales experts Greg Bedell, Paul Su and Brad Umansky exclusively marketed the property and represented the seller, Continental Investment Group based in Arcadia, CA. William Larson of Sonnocco Real Estate Group in Long Beach represented the buyer, a private investor based in Gardena, CA.
Plaza De Majorca is located off the heavily traveled 60 freeway (118,000 cars per day) and along the busy Pigeon Pass corridor with a traffic count of over 25,000 cars per day. In addition to Circle K and a newly renovated Farmer Boys, the center has a diverse mix of 16 local and regional shops and services including Excellence Real Estate and Universal Banquet and Catering. The property features excellent signage including a large pylon providing the tenants outstanding identity. The location also enjoys strong demographics with a population in excess of 229,000 people within a 5-mile radius and an average household income of over $73,000.
"Plaza De Majorca was an ideal value-added opportunity providing the buyer with almost immediate upside potential due to several below market leases set to rollover in the near future" according to Greg Bedell, Investment Sales Specialist. He added "The center's excellent location, 100% occupancy, stable tenant-mix and upside potential made it a very desirable acquisition. Not only did the listing generate multiple qualified offers, the property sold for the full asking price further demonstrating the demand for retail properties in  market."
About Progressive Real Estate Partners
Progressive Real Estate Partners (PREP) is a boutique commercial brokerage firm headquartered in Rancho Cucamonga, California. Founded in 2008, the firm specializes in the leasing and sale of retail properties in Southern California's Inland Empire. The firm is also the exclusive Inland Empire representative of the Retail Brokers Network (RBN). Since the firm's inception Progressive has completed over 500 lease and sales transactions in over 35 cities throughout the region. Progressive uses the latest marketing and brokerage techniques to help retailers and property owners achieve their real estate goals. The firm is led by Brad Umansky, founder and president. For further information visit www.progressiverep.com.