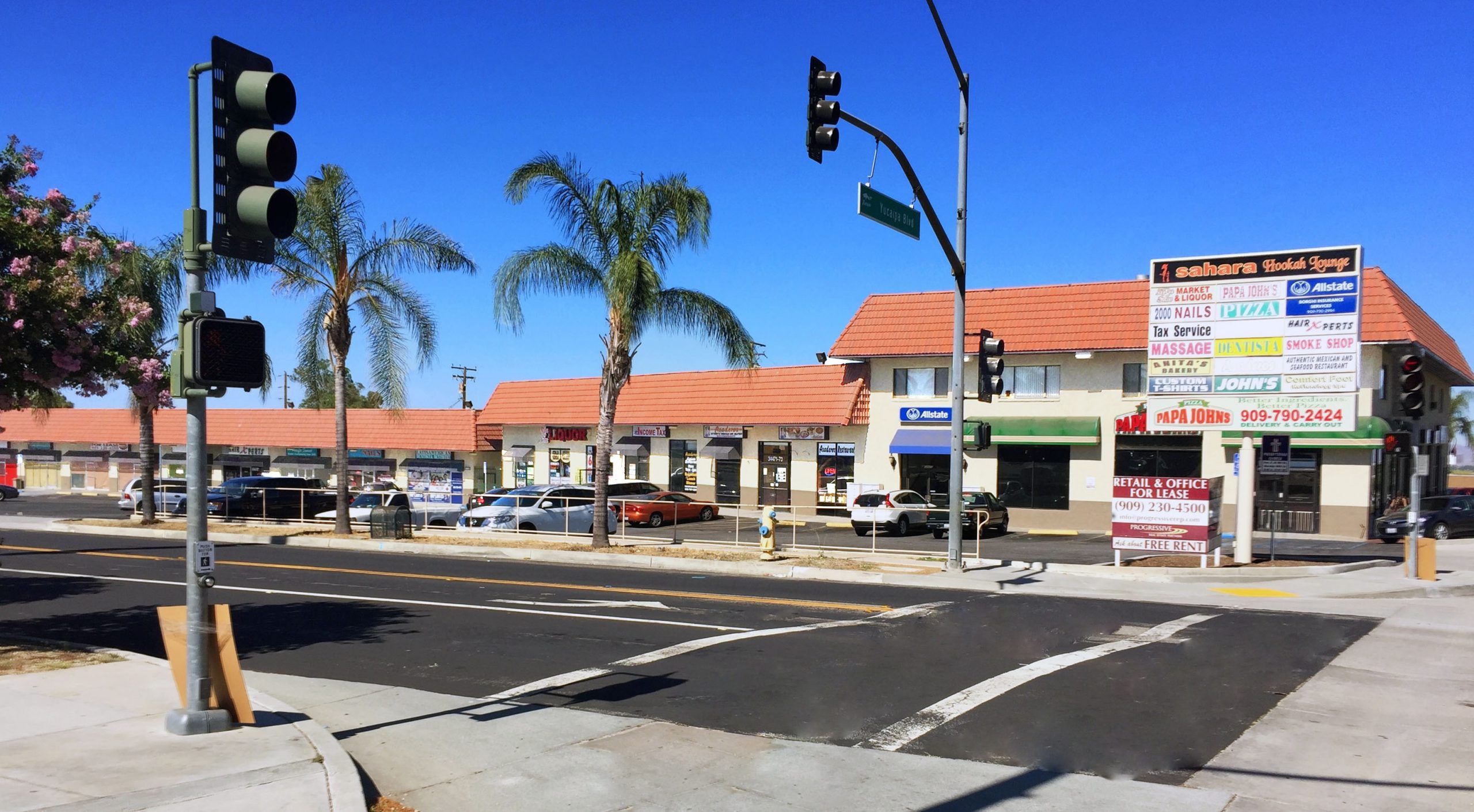 Rancho Cucamonga, CA – February 15, 2017 – Progressive Real Estate Partners, a leading Inland Empire retail real estate brokerage firm, announced today the sale of Yucaipa Plaza, a 37,453 square-foot retail/office center.   Located at 34469-79 Yucaipa Blvd in Yucaipa, California, the property sold for $3.5M in an all cash 1031 exchange transaction.
Progressive Real Estate Partners retail investment sales experts Greg Bedell, CCIM and Pablo Velasco exclusively marketed the property and represented both the seller, a private Orange County based investor and the buyer, a private Los Angeles based investor.
Built in 1970, Yucaipa Plaza includes a mix of ground floor retail and 2nd story office space.  The property features strong historical occupancy with a large number of the tenants having occupied the center for over 10 years.  Furthermore lease rates are at or below market providing a buyer the opportunity to increase rents and cash flow as market conditions improve.  Current tenants include Papa's John's Pizza, Boost Mobile, Allstate Insurance and a variety of local specialty, service and food retailers.
Ideally located, the property is directly across from a Stater Bros. and Rite Aid anchored neighborhood center and is at a hard signalized corner on the city's primary thoroughfare with visibility to nearly 30,000 cars per day.  In addition, the center features large pylon signage providing the tenant's outstanding identity.
"Yucaipa Plaza had textbook value-add qualities including its 39% vacancy and low rental rates   providing the buyer with the opportunity for significant upside potential," according to Greg Bedell, VP of Investment Sales.
Pablo Velasco, VP of Leasing and Sales added "Not only did the listing generate multiple qualified offers, we were able to create a bidding environment leading us to close within 97% of the full asking price with a very short due diligence period."
About Progressive Real Estate Partners
Progressive Real Estate Partners (PREP) is a boutique commercial brokerage firm headquartered in Rancho Cucamonga, California. Founded in 2008, the firm specializes in the leasing and sale of retail properties in Southern California's Inland Empire. The firm is also the exclusive Inland Empire representative of the Retail Brokers Network (RBN).   Since the firm's inception Progressive has completed over 500 lease and sales transactions in over 35 cities throughout the region.  Progressive uses the latest marketing and brokerage techniques to help retailers and property owners achieve their real estate goals.   The firm is led by Brad Umansky, founder and president.