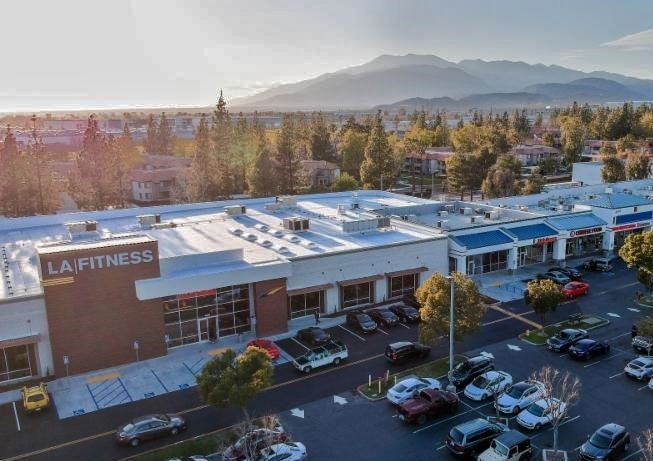 *The two transactions include a Single Tenant Pad Building Occupied by Jiffy Lube and a 100% Leased Shop Building with Subway, Little Caesars Pizza and Liquid Tea Bar
Rancho Cucamonga, CA – June 27, 2018 – Progressive Real Estate Partners, the Inland Empire's leading retail brokerage, announced today the sale of two retail parcels at University Town Center in San Bernardino, California for a combined total of $3.7 million.  The well-established center is located in a highly desirable college neighborhood less than a mile from Cal State University San Bernardino (CSUSB) with over 20,000 students.  Furthermore the property has excellent visibility and is situated directly adjacent to the University Parkway exit off the heavily traveled I-215 freeway with traffic counts of over 72,000 cars per day.  The 107,000 square-foot center is anchored by Ralphs and a recently opened LA Fitness and also includes national and regional tenants Del Taco, Carl's Jr., Wienerschnitzel, KFC, AT&T and Metro PCS.
Progressive Real Estate Partners brokers Mike Lin, Retail Specialist and Maggie Gonzalez, Retail Sales and Leasing Specialist represented the seller, a private investor based in Norwalk, CA in both transactions highlighted below: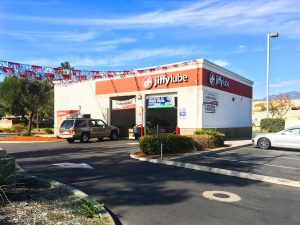 Single Tenant Pad Building – 4304 University Parkway, San Bernardino, CA – Jiffy Lube is the original lessee of the 2,173 square-foot single tenant building that was built in 2007.  The location is operated by an experienced franchisee with 34 locations throughout SoCal.  The property was purchased by a private SoCal investor based in Temecula, CA for $1,780,000 in an all cash 1031 exchange transaction.
Multi-Tenant Shop Building – 4414 University Parkway, San Bernardino, CA – The 100% occupied 3-tenant shop building is leased to Subway, Little Caesars and Liquid Tea Bar which is the ideal tenant mix for the area's college students. The shops are right next to a brand new 32,000 square foot state-of-the-art LA Fitness (formerly Staples).  In conjunction with the build out of LA Fitness, the shop building was also reconfigured and remodeled.  The property was acquired for $1,980,000 by a private SoCal investor based in Walnut, CA.
According to Mike Lin, "Both of these assets were particularly attractive to buyers given that the properties are leased to brand name tenants that are internet-resistant.  Furthermore these transactions demonstrate that there is still very strong demand for quality, stabilized 'A' locations in SoCal's Inland Empire."  Maggie Gonzalez added, "The center's strong tenant roster with a variety of national and regional food and services is just the right mix that resonates well with both the university population as well as the local neighborhood and further enhanced the overall desirability of the properties."
 About Progressive Real Estate Partners
Progressive Real Estate Partners (PREP) is a boutique commercial brokerage firm headquartered in Rancho Cucamonga, California. Founded in 2008, the firm specializes in the leasing and sale of retail properties in Southern California's Inland Empire. The firm is also the exclusive Inland Empire representative of the Retail Brokers Network (RBN).   Since the firm's inception Progressive has completed over 750 lease and sales transactions in over 35 cities throughout the region.  Progressive uses the latest marketing and brokerage techniques to help retailers and property owners achieve their real estate goals.   The firm is led by Brad Umansky, founder and president.