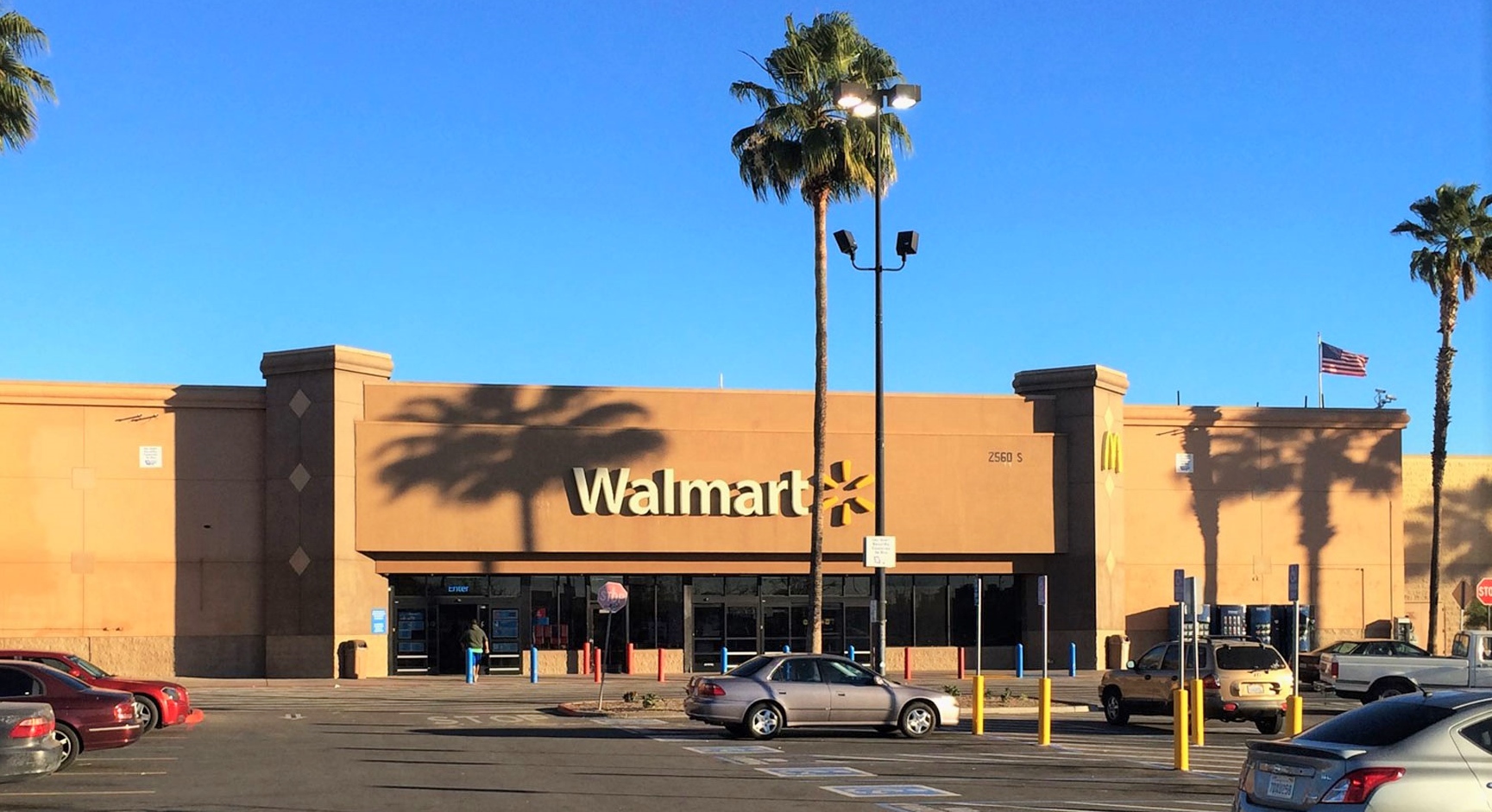 Rancho Cucamonga, CA – August 22, 2016 – Progressive Real Estate Partners and SRS Real Estate Partners announced today the sale of a 127,000 square-foot former Walmart building for $4,050,000 in an all cash transaction.  The building is located at 2560 North Perris Boulevard in Perris, CA and is also part of the well-established 292,000 square-foot Spectrum Shopping Center which includes Cardenas, Dollar Tree, Wells Fargo Bank, Verizon, Taco Bell and Payless ShoeSource.
Investment sales experts Greg Bedell and Paul Galmarini of Progressive Real Estate Partners and Townsand Cropsey of SRS Real Estate Partners exclusively marketed the property and represented the seller, a Santa Monica–based private investment firm.  The buyer, a private California investor, was represented by Drew Wetherholt of Marcus & Millichap in Ontario, CA.
Built in 1991, the 127,000 square-foot retail building is easily divisible, has excellent pylon signage and ample parking with approximately 750 parking spaces.  The building is zoned community commercial allowing for a variety of retail uses which was a key selling point.  Located off the 215 freeway at the signalized intersection of N. Perris Boulevard and Orange Avenue, the Spectrum Shopping Center is on a major retail thoroughfare with excellent visibility to 34,000 cars per day.   The property is also directly adjacent to the proposed 1800-unit Harvest Landing residential community and a 228-unit apartment complex.
"Prior to placing the building on the market, we were able to generate significant pre-leasing interest from multiple national retailers making it a particularly attractive investment opportunity, especially in a market where there is limited new ground-up construction.  As a result we were able to sell the property at a price that was 22% more than what our client had paid for it approximately 6 months prior,"  according to Greg Bedell, Investment Sales Specialist at Progressive Real Estate Partners.   "Furthermore we had multiple offers and were able to execute a non-contingent contract with a 10-day close.  With historically low interest rates and rising values, demand remains strong for well-located retail properties in Southern California's Inland Empire market," he added.
About Progressive Real Estate Partners
Progressive Real Estate Partners (PREP) is a boutique commercial brokerage firm headquartered in Rancho Cucamonga, California. Founded in 2008, the firm specializes in the leasing and sale of retail properties in Southern California's Inland Empire market.  The office is also the exclusive Inland Empire representative of the Retail Brokers Network (RBN). Since the firm's inception Progressive has completed over 500 lease and sales transactions in over 35 cities throughout the region. Progressive uses the latest marketing and brokerage techniques to help retailers and property owners achieve their real estate goals. PREP is led by Brad Umansky, founder and president. For further information visit www.progressiverep.com.
About SRS Real Estate Partners
SRS Real Estate Partners is the largest real estate company in North America exclusively dedicated to retail services. Headquartered in Dallas with more than 20 offices worldwide, SRS' strong reach and international presence provide the company with unparalleled knowledge both globally and domestically. As a result, clients of SRS have a competitive edge through a full range of offerings including brokerage services, corporate services, development services and investment services. Since its inception in 1986, SRS has built a strong foundation in the retail real estate world and grown into one of the industry's most influential and respected leaders. Our success is measured in the achievement of our clients' objectives, satisfaction and trust. For more information, please visit www.srsre.com.