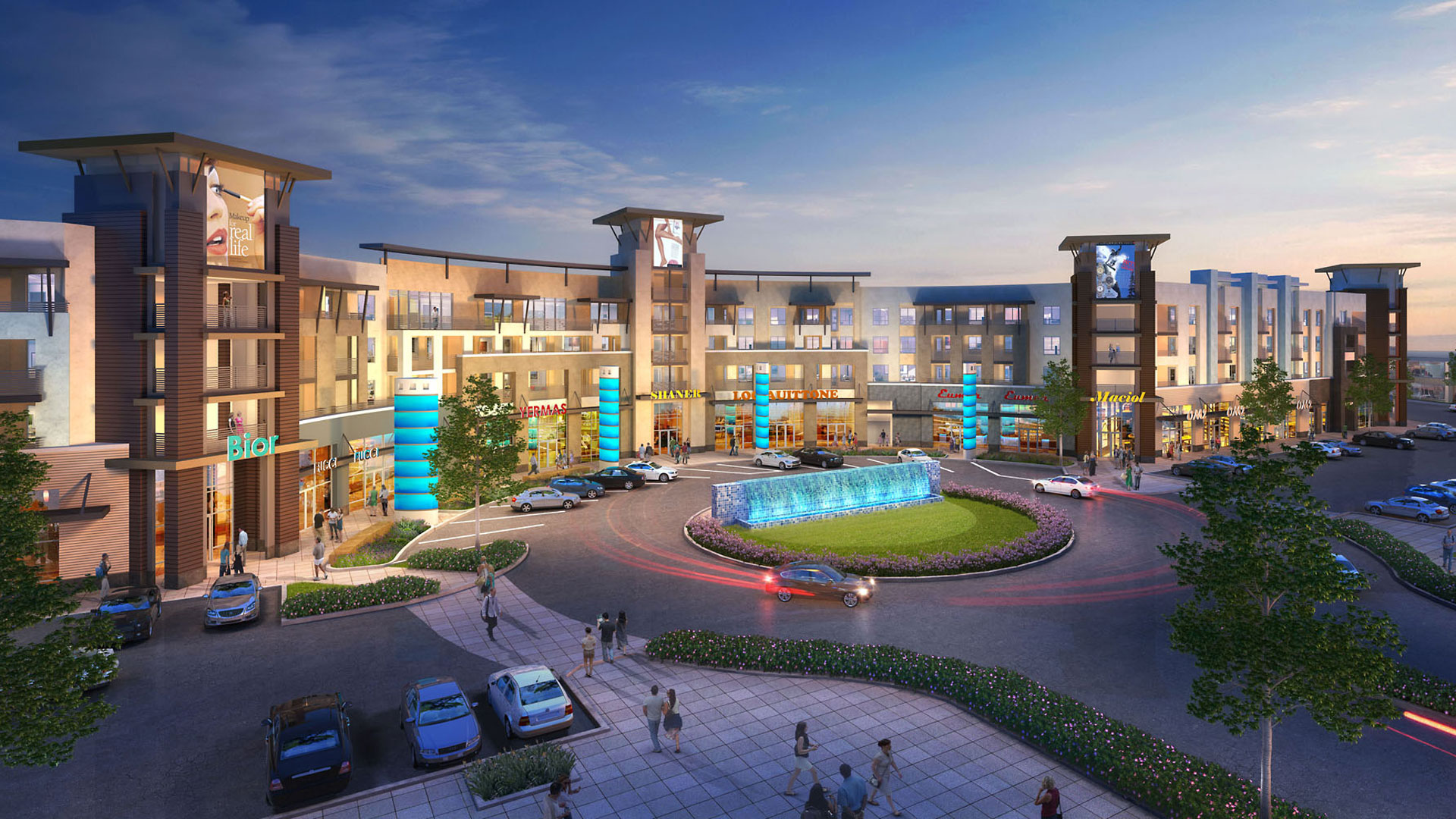 [vc_row][vc_column][vc_column_text]Directly beneath stylish apartments lie appetizing restaurants, convenient and unique retail shops with thriving cultural and walkable streets. Across from this mixed-use center, sits the bustling Metro link train station eager to take traveling commuters to their destinations.
Sound familiar? No, it's not downtown Los Angeles, Pasadena or San Francisco, but the newly developed project, Metro at Main, currently under construction in the thriving City of Corona.
The plethora of retail shops are to be specifically designed for both residents and non-residents of the future apartment complex which makes Metro at Main an exciting, yet distinctive property. Here are the three top reasons to lease a space at Metro at Main:
1. Mixed-Use Centers Are the New "It Girl": In the world of retail, it's important to keep up with the latest trends and demands of the consumer. According to Gensler.com, centers like Metro at Main are gaining popularity because they "create real destination that leverage transit, encourage walking and biking, and deliver urbanity and authenticity." By condensing retail and residential into one building, the projects is sure to receive the cachet needed to attract the most successful tenants.

2. Unbeatable Demographics: Did you know that the median age of a resident in Corona is 33-years-old and even younger the closer you get to the property? (A median age of about 27.2 within 3 minutes.) There are over 161,000 residents in Corona earning an average of $60,000 a year. Retail world: meet the young, hip, working professionals of Corona, we're sure you'll get along splendidly.

3. Location, Location, Location: While players gotta play, play, play and the haters gotta hate, hate, hate, the commuters gotta commute, commute, commute. And lucky for them, Metro at Main is located right at the junction of SR-91 & I-15. Did we also mention that North Main Corona Station is located directly across the street? On average, it transfers about 900 riders per day, making it the busiest Metrolink Station in Riverside & San Bernardino County. All aboard!
Interested in leasing a space at Metro at Main or just want to chat about the latest CRE trends? Email us at Hello@ProgressiveRep.com to talk retail![/vc_column_text][/vc_column][/vc_row]