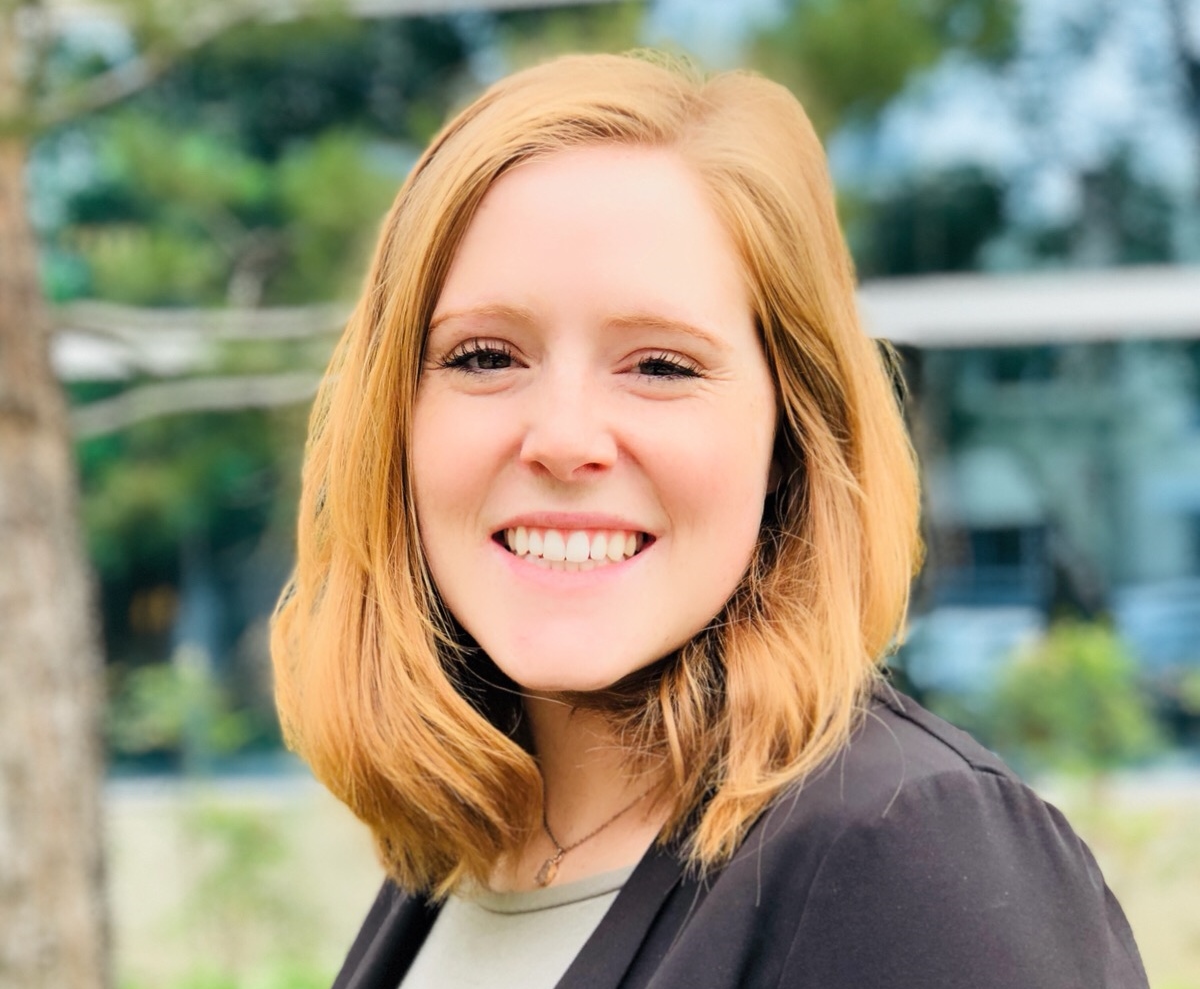 [vc_row][vc_column][vc_column_text]Can you imagine attending the ICSC RECon conference in Las Vegas just one week into the business?  Well that's exactly what Progressive Real Estate Partners' newest hire and Retail Apprentice, Renae Giacopuzzi, did this year. Renae recently graduated from Azusa Pacific University with a degree in Business Management and is following in the footsteps of her brother, Greg Giacopuzzi, who works at Newmark Merrill in pursuing a career in the retail brokerage field.
In preparation for ICSC we asked her to pose this question to as many people as possible, "What advice would you give me as someone new to the retail brokerage business"?  She asked the question of 20-25 people and here's a summary of the responses along with some of her own commentary.
Show up early and stay late. You always want to be the person who works harder than anyone else in your office.
I received this advice the most. Everyone said that the best action I can take to move my career forward quickly is to work long, focused hours
Prioritize your work tasks. Some people may look like they're working hard but in reality they are just busying themselves with unimportant tasks. Decide what's important and work smart (i.e. read articles while eating lunch instead of during working hours.
I already know that time management and prioritization is a learned skill. I am watching those around me in the office to learn how everyone manages their myriad of activities each day.
Maintain the mindset that you deserve nothing and you will be successful by being proactive and creating your own opportunities. You can't expect the business to come to you.
I know that I will have to earn my success.
Focus on building relationships. Once you form relationships with other people in the industry, you are able to call on them and cut through the red tape to get the deal done.
This is one of the aspects that most appealed to me about a career in retail brokerage. I'm very outgoing and enjoy working with people and forming long-term relationships.
Network at as many industry events as possible.
I'm excited to attend future ICSC events as well as other industry and market events to help build my network as quickly as possible.
Make sure you figure out how to be passionate about retail brokerage. Like many things in life, if you enjoy the work, the long hours won't seem long.
Thanks to my brother I'm already very familiar with the business and that interest and passion is what led me to want a career in commercial real estate. You could say it's in my DNA.
Have breakfast with clients versus lunch, dinner or drinks. It shows that you are up early, hardworking, and want to get the deal done (and it's cheaper).
This was very interesting to me – – the thought being that breakfast is more intentional, and more likely to get the deal done especially compared to drinks because that is more casual.
Have breakfast with someone new every month.
I like this idea and it's a great way to continue to expand my network.
The first four years in the industry are the most difficult. If you can stick it out through those years, you'll be just fine and on the road to a successful career.
I'm prepared to do the hard work required and look forward to year five!
Renae returned from ICSC with an even greater appreciation for the business and more confident than ever that a career in retail brokerage is a good fit for her.  She also came back with a bunch of business cards and has already sent over 25 hand-written thank you notes to those that she met at the show so she's well on her way to building lots of long-term relationships.
We're thrilled to have Renae on board and look forward to watching her career flourish and grow at Progressive Real Estate Partners.  If you have any advice for Renae, want to meet up with her for breakfast or just want to say hello you can reach her on Linkedin or at renae@progressiverep.com.
[/vc_column_text][/vc_column][/vc_row]