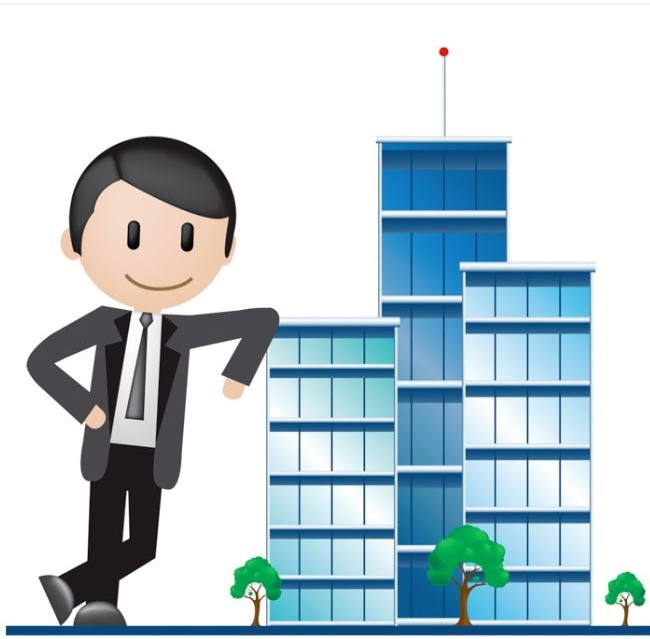 Happy New Year friends!  It's that time of year when we reflect on the past and look ahead to what the new year will bring.  Here are my takeaways from 2017 and thoughts on where the retail leasing market in SoCal's Inland Empire is heading in 2018.
All and all 2017 was an excellent year for leasing activity in the Inland Empire.  The market experienced the HIGHEST level of net absorption of any year during the past decade. After accounting for gross leasing activity and tenants vacating, there was net positive retail leasing activity of 3.3M square feet!  Not only did the vacancy rate drop to 6.9%, the 3.3M of net absorption is 3X the 5-year average of 1.1M square feet.  This represents a significant positive turn of events for Inland Empire retail property owners.
Plus when one looks closely at the 13.5M square feet of retail space currently available, there are some interesting trends:
Properties constructed since 2000 have a vacancy rate of only 5.4%;
Properties with spaces available that are greater than 10,000 square feet have a 35% vacancy rate with 6.4M square feet of vacant space. In other words, almost half the vacant space is confined to 335 buildings out of a total of more than 18,000 buildings in the Inland Empire retail marketplace.
The current average amount of time on the market for a retail space is 14.8 months VS the 5-year average of 21.3 months
Anecdotally, all I have to do is look at our current 100+ "for lease" listings at Progressive Real Estate Partners and I see properties with very few availabilities compared to just a couple of years ago.
It is difficult to determine "an average lease rate" because an average includes old and new properties, shop space and anchor space, and all cities. As a result, I view the average rate determined by Costar to be more of an index rather than a meaningful reflection of what is actually being charging for rents. Based upon this disclaimer, the average lease rate was $1.41/SF compared to a 5-year average of $1.31/SF and $1.33/SF in 2016. These rates are all on a triple net basis with typical triple net charges running between $.40 to $.60/SF/month.
We are seeing the following trends regarding lease rates:
Top of market lease rates are ranging from $36 to $48/SF/year, plus triple net charges which can be as high as $15/SF/year. These lease rates are mostly in newly constructed projects or the highest quality centers with strong anchors (i.e. Target, Walmart, or pads in best in class grocery anchored centers).
Anchor spaces are generally leasing for $12 – $18/SF/year, plus triple net charges. That being said, anchor activity is very modest. Active grocers include Stater Bros., Smart & Final, Aldi and Grocery Outlet. Active fitness users include Planet Fitness, 24 Hour Fitness, LA Fitness, Crunch Fitness, EOS Fitness, and Chuze Fitness. Besides grocery and fitness users, there are not many others that have been active in this market primarily because they already have stores where they need them. Burlington and Harbor Freight Tools are amongst the few traditional retailers that opened stores in anchor spaces in 2017.
Shop spaces in B and C centers are definitely strengthening, but it makes a big difference if an owner is trying to fill the last few spaces in a project with 20 other users or a smaller center. Centers with a lot of users are frequently challenged to find non-competing uses and therefore it is harder to push lease rates up. Grocery anchored centers with limited shop space and highly visible strip centers are experiencing the greatest opportunity to push rents higher.
Tenant's real estate managers and their tenant representatives are clearly voicing frustration over their ability to locate space that is suitable for them.
Up until this past year, I have believed that it has been a good market for brokers, but not as good for property owners as they were mostly trading new leases for vacating tenants with very minor impact to the overall property health.  Owners are now benefiting from much lower vacancy rates, the prospect of lease renewals at higher rents, less tenant turn-over, and possibly higher lease rates when they either have vacant space or a space that can be made available for a higher paying tenant. These factors may create challenges for tenants and brokers achieving their goals over the next year.  However, for these reasons, I believe 2018 may very well be shaping up to be "The Year of the Landlord".
PS – Watch for another blog in the very near future highlighting the Investment Sales activity in the Inland Empire and the direction it's heading in 2018.